New for 23/24, the EDS will replace the previous U23 squad the club previously held between 2020 and 2022, and is the highest level of our academy system. The EDS selects 22 players from the games late developers, as well as players exiting professional clubs to be part of the senior professional development phase, and provides the opportunity for them to train as a full time professional. The squad will form the Football Clubs second team, with each player being offered 1 year on this elite performance programme.
The players will have access to 1st team staff and compete in the National U19 League on a Wednesday and as part of their development we have created a senior club loan system where players will access senior semi-professional football where their development and exposure to senior football will be monitored. Off the pitch players will be aided with football fitness based gym sessions, recovery sessions and the latest technology with our player management app - 360Player, Veo Camera and PlayerData GPS vests. All these tools will help collect evidence to support the chance to be considered by 1st team staff and create a clear progression strategy for your future playing pathway.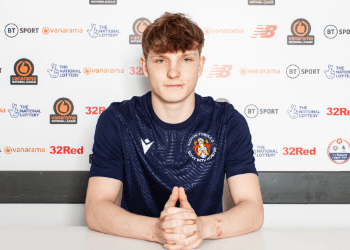 Contact Slough Town FC Academy
If you require further information regarding the Slough Town FC Elite Development Squad please complete the contact form below, messages will be responded to in 24-48 hours.