An adult football team, playing 7 and 11 sided competitions and friendly matches throughout the south of the UK, we offer an inclusive environment for regular football and exercise to players that cannot access mainstream football clubs (formerly known as the Slough Town PALS team).
This programme enables adults with any disability to participate in regular organised football matches and coaching sessions in a safe and enjoyable environment. The programme encourages players to develop their health and independence and realise their full potential. Having boosted their confidence and self esteem we aim to improve the employability and life skills of these young men.
Impairments include: Amputee, Autism, Epilepsy, Learning Disabilities, Mental Illness and Speech & Language Disorders.
Our Saturday morning training sessions are supported by our own FA qualified coaches who also have extensive experience working alongside young people (16+) and adults with special educational needs and disabilities. Sessions are structured to help players increase their physical performance including balance and coordination, speed and stamina as well as build their confidence.
We have 2 adult teams currently playing in the BOBi Leagues at both Conference and League standards with both teams having been promoted following the 2018/19 seasons. We train every 2 weeks at Arbour Park on Saturday mornings whilst most matches and tournaments are played on a Sunday.
We are always keen to welcome new players or volunteers to the club. New for 2019/20 will be an Under 16 team, please use the contact form for further details.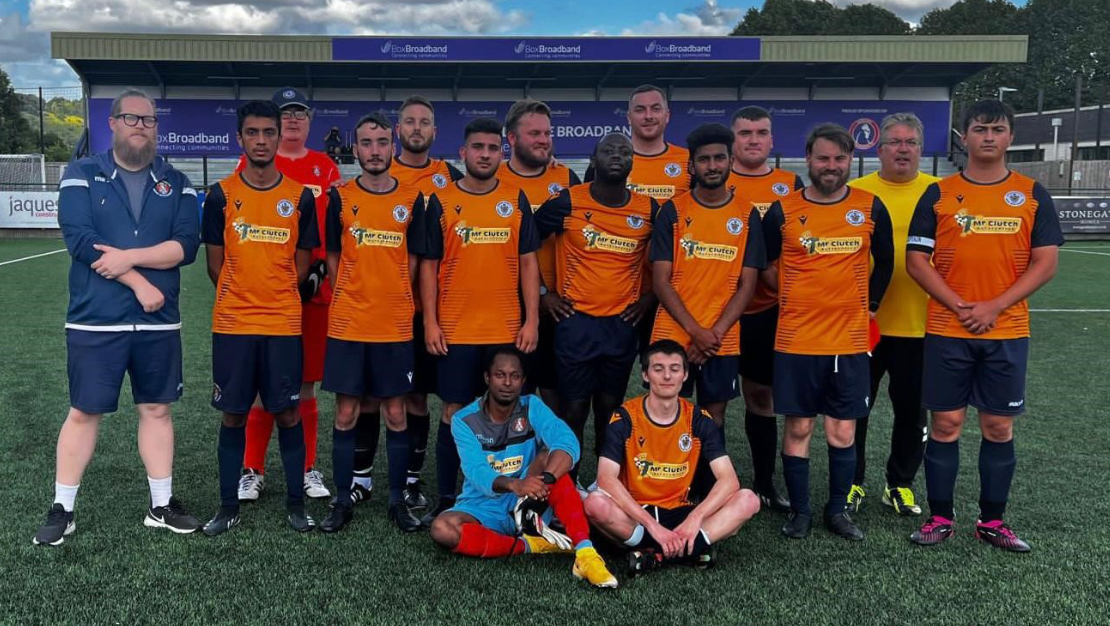 Training
Training: Every 2 weeks Saturday morning
Match days: Sunday
Manager: Alan Meredith
Assistant Manager: Alex Efthimiou
Location
All home games are played at Arbour Park.
Address: Arbour Park, Stoke Road, Slough, Berkshire, SL2 5AY
Contact Slough Town FC Community Team
If you require general information regarding Slough Town FC Community Team please complete the contact form below, messages will be responded to in 24-48 hours or call 07557 276420.