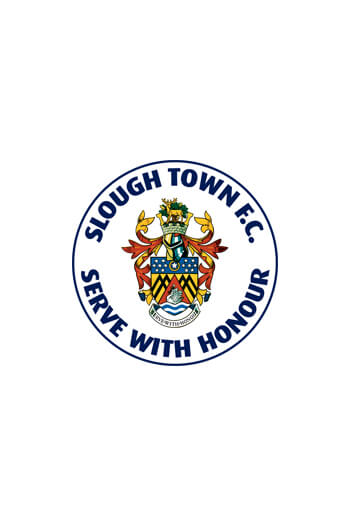 Position:
Forward
Bio
Inside Forward. Elder brother of Terry Reardon.
Originally with Slough from March 1953 to May 1955. Moved on to Maidenhead United where he was a prolific goalscorer but missed their Corinthian League championship season in 1956/57. Rejoined Slough from Maidenhead in summer 1959 with manager Len Townsend but returned to Maidenhead later the same season.
Subsequently played for and later managed Chesham United, taking them to the F A Amateur Cup final in 1968.
Mens
| First Appearance | Appearances | First Goal | Goals |
| --- | --- | --- | --- |
| 09-03-1953 vs Worthing | 53 | 18-04-1953 vs Grays Athletic | 20 |
History
| Match Date | Home | Score | Away | Competition | Goals | Cards | |
| --- | --- | --- | --- | --- | --- | --- | --- |
| 05-12-1959 | Slough Town | 0-1 | Edgware | League | | | Match report |
| 28-11-1959 | Edgware | 5-1 | Slough Town | League | | | Match report |
| 14-11-1959 | Letchworth | 3-0 | Slough Town | League | | | Match report |
| 31-10-1959 | Slough Town | 3-1 | Chesham United | League | | | Match report |
| 24-10-1959 | Eastbourne | 2-2 | Slough Town | League | | | Match report |
| 17-10-1959 | Slough Town | 1-1 | Eastbourne | League | | | Match report |
| 26-09-1959 | Dagenham | 4-1 | Slough Town | League | | | Match report |
| 19-09-1959 | Slough Town | 2-1 | Dorking | League | | | Match report |
| 12-09-1959 | Maidenhead United | 3-0 | Slough Town | FA Amateur Cup | | | Match report |
| 05-09-1959 | Wokingham Town | 5-2 | Slough Town | FA Cup | | | Match report |
| 02-09-1959 | Epsom | 1-3 | Slough Town | League | | | Match report |
| 29-08-1959 | Slough Town | 3-2 | Epsom | League | | | Match report |
| 26-08-1959 | Slough Town | 3-1 | Wembley | League | | | Match report |
| 22-08-1959 | Erith | 2-1 | Slough Town | League | | | Match report |
| 02-05-1955 | Hounslow | 5-0 | Slough Town | League | | | Match report |
| 30-04-1955 | Slough Town | 3-0 | Maidstone United | League | | | Match report |
| 27-04-1955 | Slough Town | 2-3 | Hounslow | League | | | Match report |
| 23-04-1955 | Slough Town | 4-0 | Eastbourne | League | | | Match report |
| 18-04-1955 | Uxbridge | 1-1 | Slough Town | League | | | Match report |
| 16-04-1955 | Edgware | 1-2 | Slough Town | League | | | Match report |
| 19-03-1955 | Slough Town | 2-2 | Edgware | League | | | Match report |
| 05-02-1955 | Wolverton | 3-0 | Slough Town | Benevolent Cup | | | Match report |
| 29-01-1955 | Worthing | 1-1 | Slough Town | League | | | Match report |
| 22-01-1955 | Slough Town | 4-2 | Aylesbury United | B&B Senior Cup | | | Match report |
| 08-01-1955 | Yiewsley | 3-3 | Slough Town | Memorial Shield | | | Match report |
| 27-12-1954 | Maidenhead United | 4-2 | Slough Town | League | | | Match report |
| 25-12-1954 | Slough Town | 2-1 | Maidenhead United | League | | | Match report |
| 18-12-1954 | Chesham United | 1-3 | Slough Town | League | | | Match report |
| 11-12-1954 | Slough Town | 4-2 | Chesham United | League | | | Match report |
| 04-12-1954 | Slough Town | 3-3 | Epsom | League | | | Match report |
| 27-11-1954 | Slough Town | 2-3 | Grays Athletic | League | | | Match report |
| 20-11-1954 | Uxbridge | 3-1 | Slough Town | FA Amateur Cup | | | Match report |
| 13-11-1954 | Slough Town | 3-3 | Uxbridge | FA Amateur Cup | | | Match report |
| 06-11-1954 | Maidstone United | 0-0 | Slough Town | League | | | Match report |
| 30-10-1954 | Slough Town | 3-0 | Tilbury | League | | | Match report |
| 23-10-1954 | Slough Town | 4-3 | Newbury Town | Benevolent Cup | | | Match report |
| 16-10-1954 | Slough Town | 3-3 | Carshalton Ath | League | | | Match report |
| 09-10-1954 | Slough Town | 3-3 | Erith | League | | | Match report |
| 23-01-1954 | Slough Centre | 2-1 | Slough Town | Benevolent Cup | | | Match report |
| 05-09-1953 | Slough Town | 0-4 | Eastbourne | League | | | Match report |
| 29-08-1953 | Erith | 3-2 | Slough Town | League | | | Match report |
| 22-08-1953 | Epsom | 2-0 | Slough Town | League | | | Match report |
| 09-05-1953 | Aylesbury United | 7-2 | Slough Town | Benevolent Cup | | | Match report |
| 04-05-1953 | Slough Town | 3-1 | Slough Centre | Benevolent Cup | | | Match report |
| 02-05-1953 | Slough Town | 1-1 | Edgware | League | | | Match report |
| 30-04-1953 | Edgware | 3-1 | Slough Town | League | | | Match report |
| 25-04-1953 | Grays Athletic | 3-1 | Slough Town | League | | | Match report |
| 22-04-1953 | Slough Town | 3-3 | Epsom | League | | | Match report |
| 20-04-1953 | Carshalton Ath | 3-1 | Slough Town | League | | | Match report |
| 18-04-1953 | Slough Town | 2-5 | Grays Athletic | League | | | Match report |
| 15-04-1953 | Hounslow | 1-1 | Slough Town | League | | | Match report |
| 14-03-1953 | Wycombe Wanderers | 0-2 | Slough Town | B&B Senior Cup | | | Match report |
| 09-03-1953 | Worthing | 1-0 | Slough Town | League | | | Match report |
Slough Town FC is not responsible for content produced on external websites | Copyright Slough Town FC 2023