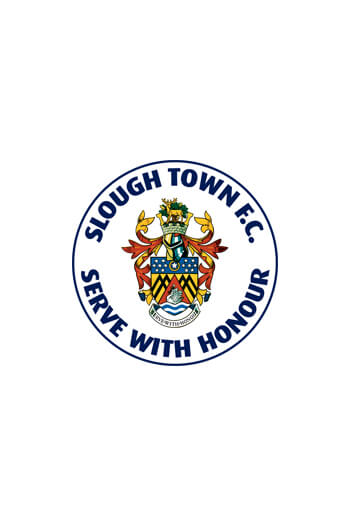 Position:
Goalkeeper
Bio
Paul George Barron (born 16 September 1953) is an English former football goalkeeper. He is currently the goalkeeping coach at Nottingham Forest.
Born in Woolwich, London, Barron qualified as a PE instructor before becoming a professional footballer. He played for non-league Welling United, Wycombe Wanderers and Slough Town, before turning professional with Plymouth Argyle in July 1976.
He signed for Arsenal in July 1978 for £70,000, as cover for Pat Jennings. Barron made his Arsenal debut on 2 August 1978 against Manchester City but was unable to oust Jennings from the first team; after only eight appearances in two seasons he moved on to Crystal Palace in 1980. He joined Palace along with Clive Allen, while Kenny Sansom moved to Arsenal as part of the deal.
Barron later played for West Bromwich Albion, Stoke City, Chelsea, Queens Park Rangers and Reading, as well as non-league Welling United and Cheltenham Town.
He appeared in the 1986 Football League Cup Final for QPR, in their defeat by Oxford United at Wembley Stadium.
After retiring as a player, Barron became a goalkeeping coach, working at Coventry City, Queens Park Rangers and West Bromwich Albion. He then moved to Aston Villa, before joining Middlesbrough in 2001. Barron was sent to the stands during Middlesbrough's away League Cup match against Tottenham Hotspur on 26 September 2007, after protesting about Gareth Bale's opening goal. In November 2007 he left Boro to become goalkeeping coach at Newcastle United. Barron left Newcastle United in December 2010 following the departure of manager Chris Hughton.
Mens
| First Appearance | Appearances | First Goal | Goals | Clean Sheets |
| --- | --- | --- | --- | --- |
| 09-11-1974 vs Ilford | 59 | N/A | 0 | 18 |
History
| Match Date | Home | Score | Away | Competition | Goals | Cards | |
| --- | --- | --- | --- | --- | --- | --- | --- |
| 08-05-1976 | Tilbury | 0-4 | Slough Town | Isthmian Lge Sub. Cup | | | Match report |
| 04-05-1976 | Barking | 1-0 | Slough Town | League | | | Match report |
| 30-04-1976 | Slough Town | 1-1 | Ilford | League | | | Match report |
| 27-04-1976 | Leatherhead | 0-0 | Slough Town | League | | | Match report |
| 26-04-1976 | Wycombe Wanderers | 1-2 | Slough Town | Isthmian Lge Sub. Cup | | | Match report |
| 15-04-1976 | Harrow Borough | 2-3 | Slough Town | Isthmian Lge Sub. Cup | | | Match report |
| 07-04-1976 | Oxford City | 2-0 | Slough Town | League | | | Match report |
| 05-04-1976 | Slough Town | 2-0 | Maidenhead United | Isthmian Lge Sub. Cup | | | Match report |
| 03-04-1976 | Woking | 0-3 | Slough Town | League | | | Match report |
| 30-03-1976 | Slough Town | 2-0 | Leatherhead | League | | | Match report |
| 27-03-1976 | Slough Town | 0-2 | Hendon | League | | | Match report |
| 23-03-1976 | Slough Town | 2-1 | Barking | League | | | Match report |
| 13-03-1976 | Slough Town | 1-1 | Hayes | League | | | Match report |
| 09-03-1976 | Hampton | 1-3 | Slough Town | Isthmian Lge Sub. Cup | | | Match report |
| 06-03-1976 | Hungerford Town | 1-0 | Slough Town | B&B Senior Cup | | | Match report |
| 28-02-1976 | Slough Town | 1-0 | Bishop's Stortford | League | | | Match report |
| 21-02-1976 | Runcorn | 2-0 | Slough Town | FA Trophy | | | Match report |
| 14-02-1976 | Leytonstone | 0-2 | Slough Town | League | | | Match report |
| 09-02-1976 | Hendon | 1-0 | Slough Town | FA Trophy | | | Match report |
| 07-02-1976 | Slough Town | 5-0 | Clapton | League | | | Match report |
| 03-02-1976 | Slough Town | 0-0 | Hendon | FA Trophy | | | Match report |
| 31-01-1976 | Hendon | 2-2 | Slough Town | FA Trophy | | | Match report |
| 24-01-1976 | Slough Town | 2-1 | Thatcham Town | B&B Senior Cup | | | Match report |
| 17-01-1976 | Walthamstow | 2-2 | Slough Town | League | | | Match report |
| 10-01-1976 | Slough Town | 2-1 | Dover Athletic | FA Trophy | | | Match report |
| 03-01-1976 | Hitchin Town | 2-1 | Slough Town | League | | | Match report |
| 27-12-1975 | Slough Town | 0-2 | Enfield | League | | | Match report |
| 22-12-1975 | Dagenham | 3-0 | Slough Town | League | | | Match report |
| 16-12-1975 | Slough Town | 2-1 | Oxford City | League | | | Match report |
| 13-12-1975 | Slough Town | 1-0 | Dulwich Hamlet | League | | | Match report |
| 06-12-1975 | Tooting | 1-0 | Slough Town | League | | | Match report |
| 29-11-1975 | Slough Town | 1-0 | Wycombe Wanderers | FA Trophy | | | Match report |
| 22-11-1975 | Hayes | 1-1 | Slough Town | League | | | Match report |
| 15-11-1975 | Hendon | 2-0 | Slough Town | League | | | Match report |
| 11-11-1975 | Kingstonian | 2-1 | Slough Town | League | | | Match report |
| 08-11-1975 | Slough Town | 4-1 | Woking | League | | | Match report |
| 01-11-1975 | Slough Town | 1-2 | Walton & Hersham | FA Cup | | | Match report |
| 28-10-1975 | Sutton United | 3-2 | Slough Town | League | | | Match report |
| 25-10-1975 | Slough Town | 2-0 | Leytonstone | League | | | Match report |
| 18-10-1975 | Clapton | 0-1 | Slough Town | League | | | Match report |
| 15-10-1975 | Slough Town | 0-0 | Staines Town | League | | | Match report |
| 07-10-1975 | Southall | 1-4 | Slough Town | League | | | Match report |
| 04-10-1975 | Ilford | 2-0 | Slough Town | League | | | Match report |
| 30-09-1975 | Slough Town | 4-3 | Wycombe Wanderers | League | | | Match report |
| 27-09-1975 | Slough Town | 1-1 | Walthamstow | League | | | Match report |
| 23-09-1975 | Slough Town | 0-0 | Sutton United | League | | | Match report |
| 20-09-1975 | Bishop's Stortford | 1-0 | Slough Town | League | | | Match report |
| 13-09-1975 | Slough Town | 1-1 | Hitchin Town | League | | | Match report |
| 06-09-1975 | Enfield | 2-2 | Slough Town | League | | | Match report |
| 02-09-1975 | Staines Town | 1-1 | Slough Town | League | | | Match report |
| 30-08-1975 | Slough Town | 3-1 | Dagenham | League | | | Match report |
| 26-08-1975 | Slough Town | 2-0 | Southall | League | | | Match report |
| 23-08-1975 | Dulwich Hamlet | 2-0 | Slough Town | League | | | Match report |
| 19-08-1975 | Wycombe Wanderers | 0-1 | Slough Town | League | | | Match report |
| 16-08-1975 | Slough Town | 1-1 | Tooting | League | | | Match report |
| 05-05-1975 | Slough Town | 0-1 | Dulwich Hamlet | League | | | Match report |
| 02-05-1975 | Slough Town | 1-2 | Hendon | League | | | Match report |
| 29-04-1975 | Enfield | 0-0 | Slough Town | League | | | Match report |
| 09-11-1974 | Ilford | 1-2 | Slough Town | League | | | Match report |
Slough Town FC is not responsible for content produced on external websites | Copyright Slough Town FC 2023