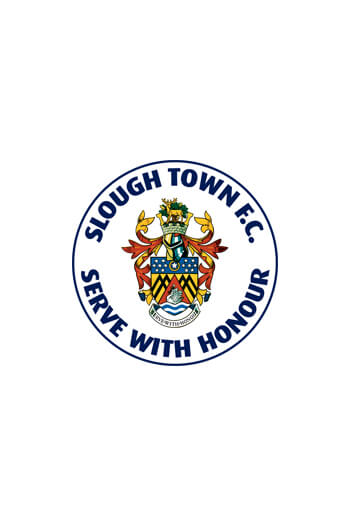 Position:
Goalkeeper
Bio
Stylish performer in the Peter Bonetti mould who was signed from Maidenhead United in summer 1966 to take over from Alan Binfield.
Born in Skepton, Yorkshire, he moved to Maidenhead in 1950 and played as an inside forward for the local district schools XI. At seventeen he changed positions for that of goalkeeper and it wasn't until 1963 when he played for Maidenhead United in his first Senior Amateur game.
Honours soon came his way - 11 Berks and Bucks caps, 6 Athenian League appearances, 1 game for the Isthmian and Athenian Leagues v England and finally 2 seasons as an amateur with Fulham's Combination XI. In fact, he turned down an offer to turn pro with Fulham.
Was a first team regular for three seasons before moving on to Hayes in summer 1969.
Chris was a dairy farmer in partnership with his father on a 180 acre farm at Holyport. You could always find him at work at 6 o'clock every morning on the farm. Once forced to miss some games after being gored by a bull on his parents' farm.
Chris was loathe to talk about himself, but was full of praise and admiration for the work done by Charlie Ashworth, particularly when he first arrived at Slough. He tells me that it was really Charlie who got him fit and playing again. The rest of the team are, the tells me, "a great bunch of lads".
His ambition is for the team to be admitted to the Isthmian League. A cup winners medal comes second to this.
Mens
| First Appearance | Appearances | First Goal | Goals | Clean Sheets |
| --- | --- | --- | --- | --- |
| 20-08-1966 vs Leyton | 169 | N/A | 0 | 61 |
History
| Match Date | Home | Score | Away | Competition | Goals | Cards | |
| --- | --- | --- | --- | --- | --- | --- | --- |
| 18-05-1969 | Windsor & Eton | 1-1 | Slough Town | Windsor Hosp. | | | Match report |
| 09-05-1969 | Slough Town | 0-2 | Wokingham Town | Unknown Cup | | | Match report |
| 07-05-1969 | Slough Town | 3-1 | Hayes | Premier Midweek FL | | | Match report |
| 03-05-1969 | Hayes | 1-0 | Slough Town | League | | | Match report |
| 30-04-1969 | Slough Town | 2-1 | Dagenham | League | | | Match report |
| 25-04-1969 | Walton & Hersham | 0-3 | Slough Town | League | | | Match report |
| 19-04-1969 | Hounslow | 2-3 | Slough Town | League | | | Match report |
| 15-04-1969 | Hayes | 1-1 | Slough Town | Premier Midweek FL | | | Match report |
| 12-04-1969 | Slough Town | 3-0 | Wembley | League | | | Match report |
| 07-04-1969 | Slough Town | 0-1 | Wokingham Town | B&B Senior Cup | | | Match report |
| 31-03-1969 | Hillingdon | 2-0 | Slough Town | Premier Midweek FL | | | Match report |
| 29-03-1969 | Bishop's Stortford | 1-3 | Slough Town | League | | | Match report |
| 26-03-1969 | Slough Town | 3-2 | Wembley | Premier Midweek FL | | | Match report |
| 24-03-1969 | Slough Town | 0-0 | St Albans City | Premier Midweek FL | | | Match report |
| 22-03-1969 | Slough Town | 2-2 | Walton & Hersham | League | | | Match report |
| 19-03-1969 | Slough Town | 3-0 | Redhill | League | | | Match report |
| 15-03-1969 | Wolverton | 2-3 | Slough Town | B&B Senior Cup | | | Match report |
| 08-03-1969 | Slough Town | 2-0 | Hornchurch | League | | | Match report |
| 05-03-1969 | Slough Town | 6-1 | Finchley | Premier Midweek FL | | | Match report |
| 03-03-1969 | Maidenhead United | 0-0 | Slough Town | League | | | Match report |
| 25-02-1969 | Chesham United | 2-3 | Slough Town | Premier Midweek FL | | | Match report |
| 22-02-1969 | Slough Town | 4-3 | Southall | League | | | Match report |
| 18-02-1969 | Cheshunt | 1-4 | Slough Town | League | | | Match report |
| 08-02-1969 | Marlow | 0-1 | Slough Town | B&B Senior Cup | | | Match report |
| 01-02-1969 | Whitley Bay | 3-2 | Slough Town | FA Amateur Cup | | | Match report |
| 25-01-1969 | Wembley | 0-1 | Slough Town | League | | | Match report |
| 18-01-1969 | Slough Town | 2-1 | Grays Athletic | League | | | Match report |
| 11-01-1969 | Slough Town | 4-0 | Hitchin Town | FA Amateur Cup | | | Match report |
| 04-01-1969 | Slough Town | 1-0 | Bishop's Stortford | League | | | Match report |
| 21-12-1968 | Slough Town | 2-1 | Walton & Hersham | FA Amateur Cup | | | Match report |
| 14-12-1968 | Walton & Hersham | 2-2 | Slough Town | FA Amateur Cup | | | Match report |
| 09-12-1968 | Slough Town | 1-0 | Woking | Wycombe Floodlit Lge. | | | Match report |
| 07-12-1968 | Slough Town | 4-0 | Harwich | League | | | Match report |
| 26-11-1968 | Finchley | 0-4 | Slough Town | Premier Midweek FL | | | Match report |
| 23-11-1968 | Redhill | 1-4 | Slough Town | League | | | Match report |
| 20-11-1968 | Slough Town | 1-1 | Chesham United | Premier Midweek FL | | | Match report |
| 18-11-1968 | Woking | 2-0 | Slough Town | Wycombe Floodlit Lge. | | | Match report |
| 16-11-1968 | Slough Town | 3-1 | Leatherhead | League | | | Match report |
| 13-11-1968 | Wembley | 3-0 | Slough Town | Premier Midweek FL | | | Match report |
| 09-11-1968 | Finchley | 1-1 | Slough Town | League | | | Match report |
| 06-11-1968 | Wealdstone | 2-0 | Slough Town | FA Cup | | | Match report |
| 02-11-1968 | Slough Town | 1-1 | Wealdstone | FA Cup | | | Match report |
| 29-10-1968 | St Albans City | 2-1 | Slough Town | Premier Midweek FL | | | Match report |
| 26-10-1968 | Slough Town | 1-1 | Hayes | League | | | Match report |
| 19-10-1968 | Slough Town | 2-0 | Bishop's Stortford | FA Cup | | | Match report |
| 12-10-1968 | Dagenham | 3-2 | Slough Town | League | | | Match report |
| 09-10-1968 | Slough Town | 2-1 | Hillingdon | Premier Midweek FL | | | Match report |
| 05-10-1968 | Slough Town | 2-1 | Hendon | FA Cup | | | Match report |
| 28-09-1968 | Grays Athletic | 2-4 | Slough Town | League | | | Match report |
| 21-09-1968 | Slough Town | 2-1 | Feltham | FA Cup | | | Match report |
| 14-09-1968 | Leatherhead | 2-3 | Slough Town | League | | | Match report |
| 11-09-1968 | Dagenham | 2-1 | Slough Town | Mithras Cup | | | Match report |
| 07-09-1968 | Slough Town | 2-2 | Cheshunt | League | | | Match report |
| 04-09-1968 | Slough Town | 1-0 | Hounslow | League | | | Match report |
| 31-08-1968 | Harwich | 1-2 | Slough Town | League | | | Match report |
| 27-08-1968 | Southall | 0-1 | Slough Town | League | | | Match report |
| 24-08-1968 | Slough Town | 3-2 | Finchley | League | | | Match report |
| 21-08-1968 | Slough Town | 0-0 | Maidenhead United | League | | | Match report |
| 17-08-1968 | Hornchurch | 2-1 | Slough Town | League | | | Match report |
| 10-08-1968 | Slough Town | 0-0 | Dagenham | Mithras Cup | | | Match report |
| 04-05-1968 | Slough Town | 4-2 | Leyton | League | | | Match report |
| 23-04-1968 | Southall | 0-0 | Slough Town | League | | | Match report |
| 19-04-1968 | Slough Town | 4-0 | Bishop's Stortford | League | | | Match report |
| 11-04-1968 | Slough Town | 4-0 | Maidenhead United | Wycombe Floodlit Lge. | | | Match report |
| 08-04-1968 | Woking | 2-1 | Slough Town | Wycombe Floodlit Lge. | | | Match report |
| 06-04-1968 | Aylesbury United | 0-1 | Slough Town | B&B Senior Cup | | | Match report |
| 30-03-1968 | Chesham United | 0-2 | Slough Town | B&B Senior Cup | | | Match report |
| 26-03-1968 | Maidenhead United | 0-2 | Slough Town | Wycombe Floodlit Lge. | | | Match report |
| 23-03-1968 | Slough Town | 0-0 | Chesham United | B&B Senior Cup | | | Match report |
| 16-03-1968 | Hemel Hempstead Town | 0-2 | Slough Town | League | | | Match report |
| 11-03-1968 | Slough Town | 1-1 | Dagenham | League | | | Match report |
| 09-03-1968 | Slough Town | 3-1 | Leatherhead | League | | | Match report |
| 06-03-1968 | Slough Town | 3-0 | Hertford Town | Mithras Cup | | | Match report |
| 04-03-1968 | Slough Town | 2-0 | Wycombe Wanderers | Wycombe Floodlit Lge. | | | Match report |
| 02-03-1968 | Slough Town | 7-0 | Hemel Hempstead Town | League | | | Match report |
| 28-02-1968 | Slough Town | 0-1 | Walton & Hersham | Premier Midweek FL | | | Match report |
| 26-02-1968 | Hertford Town | 2-0 | Slough Town | Mithras Cup | | | Match report |
| 24-02-1968 | Hayes | 0-2 | Slough Town | League | | | Match report |
| 21-02-1968 | Tooting | 0-0 | Slough Town | Premier Midweek FL | | | Match report |
| 17-02-1968 | Sutton United | 1-0 | Slough Town | FA Amateur Cup | | | Match report |
| 12-02-1968 | Slough Town | 2-2 | Wokingham Town | Wycombe Floodlit Lge. | | | Match report |
| 10-02-1968 | Slough Town | 1-1 | Sutton United | FA Amateur Cup | | | Match report |
| 03-02-1968 | West Auckland | 1-3 | Slough Town | FA Amateur Cup | | | Match report |
| 27-01-1968 | Marlow | 0-4 | Slough Town | B&B Senior Cup | | | Match report |
| 22-01-1968 | Wokingham Town | 0-3 | Slough Town | Wycombe Floodlit Lge. | | | Match report |
| 20-01-1968 | Slough Town | 3-2 | Finchley | FA Amateur Cup | | | Match report |
| 06-01-1968 | Slough Town | 1-2 | Hounslow | League | | | Match report |
| 03-01-1968 | Slough Town | 5-2 | Horsham | Mithras Cup | | | Match report |
| 26-12-1967 | Maidenhead United | 0-4 | Slough Town | League | | | Match report |
| 22-12-1967 | Slough Town | 5-2 | Southall | Wycombe Floodlit Lge. | | | Match report |
| 18-12-1967 | Wycombe Wanderers | 1-5 | Slough Town | Wycombe Floodlit Lge. | | | Match report |
| 16-12-1967 | Slough Town | 4-1 | Hoddesdon | FA Amateur Cup | | | Match report |
| 04-12-1967 | Slough Town | 3-0 | Woking | Wycombe Floodlit Lge. | | | Match report |
| 02-12-1967 | Harwich | 1-3 | Slough Town | League | | | Match report |
| 29-11-1967 | Slough Town | 2-0 | Tooting | Premier Midweek FL | | | Match report |
| 25-11-1967 | Slough Town | 5-0 | Grays Athletic | League | | | Match report |
| 22-11-1967 | Slough Town | 7-1 | Crawley Town | Premier Midweek FL | | | Match report |
| 18-11-1967 | Walton & Hersham | 0-2 | Slough Town | League | | | Match report |
| 15-11-1967 | Slough Town | 2-1 | Guildford City | Premier Midweek FL | | | Match report |
| 11-11-1967 | Hornchurch | 0-1 | Slough Town | League | | | Match report |
| 07-11-1967 | Walton & Hersham | 0-2 | Slough Town | Premier Midweek FL | | | Match report |
| 04-11-1967 | Slough Town | 9-1 | Southall | League | | | Match report |
| 01-11-1967 | Leytonstone | 2-1 | Slough Town | FA Cup | | | Match report |
| 28-10-1967 | Slough Town | 2-2 | Leytonstone | FA Cup | | | Match report |
| 21-10-1967 | Finchley | 1-2 | Slough Town | League | | | Match report |
| 17-10-1967 | Southall | 1-1 | Slough Town | Premier Midweek FL | | | Match report |
| 14-10-1967 | Slough Town | 5-1 | Bishop's Stortford | FA Cup | | | Match report |
| 11-10-1967 | Slough Town | 3-3 | Leatherhead | Premier Midweek FL | | | Match report |
| 07-10-1967 | Leyton | 0-4 | Slough Town | League | | | Match report |
| 03-10-1967 | Horsham | 2-2 | Slough Town | Premier Midweek FL | | | Match report |
| 30-09-1967 | Slough Town | 3-0 | Hertford Town | FA Cup | | | Match report |
| 23-09-1967 | Hounslow | 1-3 | Slough Town | League | | | Match report |
| 20-09-1967 | Slough Town | 1-0 | Windsor & Eton | Westminster Hospital Cup | | | Match report |
| 16-09-1967 | Slough Town | 3-0 | Corinthian Casuals | FA Cup | | | Match report |
| 09-09-1967 | Slough Town | 3-0 | Walton & Hersham | League | | | Match report |
| 06-09-1967 | Slough Town | 2-0 | Hayes | League | | | Match report |
| 19-08-1967 | Bishop's Stortford | 1-2 | Slough Town | League | | | Match report |
| 29-04-1967 | Grays Athletic | 4-1 | Slough Town | League | | | Match report |
| 27-04-1967 | Wycombe Wanderers | 1-0 | Slough Town | Wycombe Floodlit League | | | Match report |
| 26-04-1967 | Slough Town | 2-1 | Leatherhead | League | | | Match report |
| 22-04-1967 | Dagenham | 1-0 | Slough Town | League | | | Match report |
| 19-04-1967 | Slough Town | 0-0 | Hemel Hempstead Town | League | | | Match report |
| 15-04-1967 | Harwich | 1-5 | Slough Town | League | | | Match report |
| 12-04-1967 | Slough Town | 2-0 | Southall | Wycombe Floodlit League | | | Match report |
| 10-04-1967 | Slough Town | 1-0 | Maidenhead United | Wycombe Floodlit League | | | Match report |
| 08-04-1967 | Slough Town | 1-1 | Southall | League | | | Match report |
| 04-04-1967 | Walton & Hersham | 1-2 | Slough Town | League | | | Match report |
| 01-04-1967 | Slough Town | 2-1 | Harwich | League | | | Match report |
| 29-03-1967 | Slough Town | 3-1 | Oxford City | Wycombe Floodlit League | | | Match report |
| 27-03-1967 | Leyton | 2-0 | Slough Town | League | | | Match report |
| 25-03-1967 | Slough Town | 0-2 | Dagenham | League | | | Match report |
| 22-03-1967 | Edgware | 1-4 | Slough Town | League | | | Match report |
| 18-03-1967 | Worthing | 0-4 | Slough Town | League | | | Match report |
| 14-03-1967 | Leatherhead | 1-0 | Slough Town | League | | | Match report |
| 11-03-1967 | Slough Town | 1-0 | Worthing | League | | | Match report |
| 08-03-1967 | Hemel Hempstead Town | 1-0 | Slough Town | League | | | Match report |
| 04-03-1967 | Skelmersdale | 1-0 | Slough Town | FA Amateur Cup | | | Match report |
| 25-02-1967 | Slough Town | 2-2 | Skelmersdale | FA Amateur Cup | | | Match report |
| 18-02-1967 | Chesham United | 2-1 | Slough Town | B&B Senior Cup | | | Match report |
| 11-02-1967 | Southall | 0-1 | Slough Town | FA Amateur Cup | | | Match report |
| 04-02-1967 | Slough Town | 4-0 | Chalfont St Peter | B&B Senior Cup | | | Match report |
| 28-01-1967 | Harwich | 0-2 | Slough Town | FA Amateur Cup | | | Match report |
| 21-01-1967 | Hitchin Town | 1-3 | Slough Town | FA Amateur Cup | | | Match report |
| 18-01-1967 | Slough Town | 1-1 | Finchley | League | | | Match report |
| 14-01-1967 | Slough Town | 1-1 | Hitchin Town | FA Amateur Cup | | | Match report |
| 31-12-1966 | Maidenhead United | 1-1 | Slough Town | League | | | Match report |
| 26-12-1966 | Slough Town | 4-5 | Maidenhead United | League | | | Match report |
| 13-12-1966 | Maidenhead United | 2-0 | Slough Town | Mithras Cup | | | Match report |
| 03-12-1966 | Hayes | 0-1 | Slough Town | League | | | Match report |
| 26-11-1966 | Slough Town | 6-0 | Hounslow | League | | | Match report |
| 19-11-1966 | Bishop's Stortford | 0-2 | Slough Town | League | | | Match report |
| 14-11-1966 | Slough Town | 0-1 | Maidenhead United | Mithras Cup | | | Match report |
| 12-11-1966 | Slough Town | 1-1 | Grays Athletic | League | | | Match report |
| 05-11-1966 | Marlow | 1-2 | Slough Town | FA Amateur Cup | | | Match report |
| 01-11-1966 | Wokingham Town | 1-0 | Slough Town | Wycombe Floodlit League | | | Match report |
| 29-10-1966 | Slough Town | 7-0 | Hazells | FA Amateur Cup | | | Match report |
| 22-10-1966 | Hazells | 2-2 | Slough Town | FA Amateur Cup | | | Match report |
| 15-10-1966 | Slough Town | 4-1 | Bishop's Stortford | League | | | Match report |
| 08-10-1966 | Bracknell Town | 0-4 | Slough Town | FA Amateur Cup | | | Match report |
| 03-10-1966 | Slough Town | 1-4 | Wycombe Wanderers | Wycombe Floodlit League | | | Match report |
| 24-09-1966 | Hounslow | 2-0 | Slough Town | League | | | Match report |
| 17-09-1966 | Clapton | 0-2 | Slough Town | FA Cup | | | Match report |
| 10-09-1966 | Slough Town | 3-2 | Hayes | League | | | Match report |
| 07-09-1966 | Slough Town | 1-2 | Edgware | League | | | Match report |
| 03-09-1966 | Slough Town | 2-0 | Dagenham | FA Cup | | | Match report |
| 29-08-1966 | Slough Town | 3-1 | Walton & Hersham | League | | | Match report |
| 27-08-1966 | Finchley | 1-0 | Slough Town | League | | | Match report |
| 23-08-1966 | Southall | 2-0 | Slough Town | League | | | Match report |
| 20-08-1966 | Slough Town | 3-2 | Leyton | League | | | Match report |
Slough Town FC is not responsible for content produced on external websites | Copyright Slough Town FC 2023