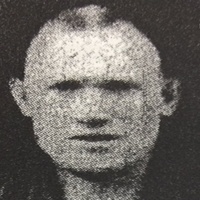 Position:
Unknown
Bio
David George played for Slough in the 1935/36 and 1936/37 seasons and was a member of a footballing family, two of his brothers having been professionals.
He played for Gateshead as an amateur and received offers of trials from other professional clubs, which he declined.
He came to the South a few years prior to joining Slough and was offered terms by Crystal Palace but did not accept. He joined Uxbridge, with whom he remained for two seasons before coming to Slough, for whom he played consistently well.
David starred for Slough in the Berks and Bucks Cup and the Spartan League. He took his football very keenly, and in order to keep fit remained a teetotaller and non-smoker. That he was in perfect condition was obvious by the amount of ground he covered during the course of a game.
Mens
| First Appearance | Appearances | First Goal | Goals |
| --- | --- | --- | --- |
| 19-01-1935 vs Hounslow | 60 | 19-01-1935 vs Hounslow | 34 |
History
| Match Date | Home | Score | Away | Competition | Goals | Cards | |
| --- | --- | --- | --- | --- | --- | --- | --- |
| 14-11-1936 | Slough Town | 2-3 | Maidenhead United | League | | | Match report |
| 24-10-1936 | Marlow | 4-1 | Slough Town | FA Amateur Cup | | | Match report |
| 10-10-1936 | Pressed Steel | 0-2 | Slough Town | FA Amateur Cup | | | Match report |
| 03-10-1936 | Slough Town | 2-4 | Hoddesdon | League | | | Match report |
| 26-09-1936 | Bicester | 2-4 | Slough Town | FA Amateur Cup | | | Match report |
| 19-09-1936 | Jurgens | 3-4 | Slough Town | League | | | Match report |
| 16-09-1936 | Wycombe Wanderers | 1-0 | Slough Town | Windsor Hosp. | | | Match report |
| 12-09-1936 | Slough Town | 4-6 | Waterlows | League | | | Match report |
| 05-09-1936 | Windsor & Eton | 4-1 | Slough Town | FA Cup | | | Match report |
| 02-09-1936 | Slough Town | 6-1 | Egham Town | Windsor Hosp. | | | Match report |
| 29-08-1936 | Slough Town | 1-3 | Chesham United | Benevolent Cup | | | Match report |
| 02-05-1936 | Slough Town | 4-3 | Apsley | League | | | Match report |
| 29-04-1936 | Windsor & Eton | 7-1 | Slough Town | Benevolent Cup | | | Match report |
| 27-04-1936 | Slough Town | 3-2 | Letchworth | League | | | Match report |
| 23-04-1936 | Maidenhead United | 2-0 | Slough Town | League | | | Match report |
| 18-04-1936 | Slough Town | 4-6 | Callenders Ath | League | | | Match report |
| 13-04-1936 | Maidenhead United | 1-3 | Slough Town | B&B Senior Cup | | | Match report |
| 04-04-1936 | Slough Town | 5-1 | Maidenhead United | League | | | Match report |
| 28-03-1936 | Jurgens | 1-0 | Slough Town | League | | | Match report |
| 21-03-1936 | Metropolitan Police | 4-1 | Slough Town | League | | | Match report |
| 14-03-1936 | Waterlows | 7-1 | Slough Town | League | | | Match report |
| 07-03-1936 | Aylesbury United | 6-0 | Slough Town | B&B Senior Cup | | | Match report |
| 29-02-1936 | Hitchin Town | 3-0 | Slough Town | League | | | Match report |
| 22-02-1936 | Slough Town | 0-4 | Metropolitan Police | League | | | Match report |
| 15-02-1936 | Cambridge Town | 3-2 | Slough Town | League | | | Match report |
| 08-02-1936 | Slough Town | 1-1 | Hoxton Manor | League | | | Match report |
| 01-02-1936 | Slough Town | 5-3 | Waterlows | League | | | Match report |
| 25-01-1936 | Wycombe Wanderers | 3-4 | Slough Town | B&B Senior Cup | | | Match report |
| 11-01-1936 | Slough Town | 1-0 | Windsor & Eton | League | | | Match report |
| 28-12-1935 | Windsor & Eton | 6-1 | Slough Town | League | | | Match report |
| 21-12-1935 | Slough Town | 2-2 | Cambridge Town | League | | | Match report |
| 14-12-1935 | Chesham United | 1-0 | Slough Town | League | | | Match report |
| 07-12-1935 | Slough Town | 16-0 | Wolverton | Benevolent Cup | | | Match report |
| 30-11-1935 | Callenders Ath | 5-1 | Slough Town | League | | | Match report |
| 23-11-1935 | Slough Town | 3-0 | Hitchin Town | League | | | Match report |
| 16-11-1935 | Aylesbury United | 0-2 | Slough Town | League | | | Match report |
| 09-11-1935 | Slough Town | 5-2 | Jurgens | League | | | Match report |
| 02-11-1935 | Letchworth | 1-2 | Slough Town | League | | | Match report |
| 26-10-1935 | Marlow | 1-0 | Slough Town | FA Amateur Cup | | | Match report |
| 12-10-1935 | Slough Town | 4-2 | Banbury Spencer | FA Amateur Cup | | | Match report |
| 05-10-1935 | Slough Town | 5-0 | 1st Coldsteam Guards | Windsor Hosp. | | | Match report |
| 28-09-1935 | Slough Town | 4-2 | Chesham United | League | | | Match report |
| 21-09-1935 | Wycombe Wanderers | 4-3 | Slough Town | FA Cup | | | Match report |
| 14-09-1935 | Slough Town | 1-3 | Aylesbury United | League | | | Match report |
| 07-09-1935 | AEC Southall | 2-4 | Slough Town | FA Cup | | | Match report |
| 31-08-1935 | Marlow | 2-5 | Slough Town | Benevolent Cup | | | Match report |
| 04-05-1935 | Egham Town | 6-1 | Slough Town | Windsor Hosp. | | | Match report |
| 24-04-1935 | Slough Town | 4-3 | Wycombe Wanderers | Windsor Hosp. | | | Match report |
| 20-04-1935 | Slough Town | 3-3 | Chesham United | League | | | Match report |
| 19-04-1935 | Slough Town | 4-2 | Callenders Ath | League | | | Match report |
| 13-04-1935 | Maidenhead United | 4-3 | Slough Town | League | | | Match report |
| 06-04-1935 | Wycombe Wanderers | 2-2 | Slough Town | Windsor Hosp. | | | Match report |
| 30-03-1935 | Slough Town | 1-1 | Letchworth | League | | | Match report |
| 23-03-1935 | Colchester Town | 4-4 | Slough Town | League | | | Match report |
| 16-03-1935 | Slough Town | 0-2 | Hitchin Town | League | | | Match report |
| 02-03-1935 | Waterlows | 1-3 | Slough Town | League | | | Match report |
| 23-02-1935 | Slough Town | 6-0 | Crittals Ath | League | | | Match report |
| 16-02-1935 | Callenders Ath | 3-2 | Slough Town | League | | | Match report |
| 02-02-1935 | Hoxton Manor | 3-0 | Slough Town | League | | | Match report |
| 19-01-1935 | Slough Town | 2-1 | Hounslow | League | | | Match report |
Slough Town FC is not responsible for content produced on external websites | Copyright Slough Town FC 2023