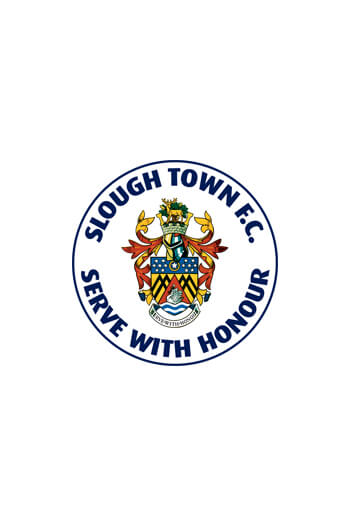 Position:
Forward
Bio
Inside/centre forward who moved on to Wycombe Wanderers. Starred for Old Paludians before signing for Slough Town. After his first game with the reserve side at Epsom. Dennis was promoted to the first team and signed amateur forms for Arsenal.
Turned professional with Charlton Athletic in February 1959, making a total of 262 Football League appearances for them, Portsmouth, Brentford and Aldershot and scoring 78 goals.
His training schedule includes plenty of short sprinting. Dennis, who was born in Upton Lea, just a quarter of a mile from the ground where he played each Saturday, began his soccer career at The Lea school.
He went to Slough Grammar School and played for the team there. After he left school, Dennis was a clerk at ICI for a while before doing his National Service in the R.A.F. at Compton Bassett, near Carn, Wiltshire.
He played football for his unit during the week and each weekend travels to Slough to play for the Town. Last December, Dennis played for Technical training command against the mighty Wolverhampton Wanderers. He also had a game under floodlights. At Swindon in October he played for Home Command against Wiltshire United Services League.
In his first season in Senior Amateur football, Dennis won a B&B senior cup medal. All the time Arsenal, the club Dennis has always supported – keeps a watchful eye on the tall young centre forward. From Highbury a scout brings down the tips which help to make him a centre forward for centre halves to fear.
Mens
| First Appearance | Appearances | First Goal | Goals |
| --- | --- | --- | --- |
| 04-09-1954 vs Edgware | 57 | 08-01-1955 vs Yiewsley | 40 |
History
| Match Date | Home | Score | Away | Competition | Goals | Cards | |
| --- | --- | --- | --- | --- | --- | --- | --- |
| 11-05-1957 | Slough Town | 2-0 | Aylesbury United | Benevolent Cup | | | Match report |
| 04-05-1957 | Slough Town | 1-1 | Eastbourne | League | | | Match report |
| 23-03-1957 | Slough Town | 2-1 | Maidenhead United | Benevolent Cup | | | Match report |
| 16-03-1957 | Maidenhead United | 0-3 | Slough Town | B&B Senior Cup | | | Match report |
| 29-12-1956 | Slough Town | 6-0 | Tilbury | League | | | Match report |
| 26-12-1956 | Maidenhead United | 5-2 | Slough Town | League | | | Match report |
| 25-12-1956 | Slough Town | 2-2 | Maidenhead United | League | | | Match report |
| 10-11-1956 | Edgware | 2-7 | Slough Town | League | | | Match report |
| 12-05-1956 | Slough Town | 3-1 | Aylesbury United | Benevolent Cup | | | Match report |
| 05-05-1956 | Slough Town | 2-0 | Erith | League | | | Match report |
| 02-05-1956 | Slough Town | 2-3 | Epsom | League | | | Match report |
| 28-04-1956 | Slough Town | 5-1 | Eastbourne | League | | | Match report |
| 21-04-1956 | Carshalton Ath | 4-3 | Slough Town | League | | | Match report |
| 14-04-1956 | Slough Town | 4-2 | Worthing | League | | | Match report |
| 07-04-1956 | Worthing | 2-3 | Slough Town | League | | | Match report |
| 02-04-1956 | Grays Athletic | 2-1 | Slough Town | League | | | Match report |
| 31-03-1956 | Maidstone United | 1-1 | Slough Town | League | | | Match report |
| 30-03-1956 | Slough Town | 2-3 | Maidstone United | League | | | Match report |
| 24-03-1956 | Newbury Town | 4-4 | Slough Town | Benevolent Cup | | | Match report |
| 17-03-1956 | Maidenhead United | 1-2 | Slough Town | B&B Senior Cup | | | Match report |
| 03-03-1956 | Slough Town | 2-0 | Slough Centre | B&B Senior Cup | | | Match report |
| 25-02-1956 | Slough Town | 1-1 | Slough Centre | B&B Senior Cup | | | Match report |
| 18-02-1956 | Slough Centre | 1-1 | Slough Town | B&B Senior Cup | | | Match report |
| 11-02-1956 | Slough Town | 4-3 | Maidenhead United | Benevolent Cup | | | Match report |
| 28-01-1956 | Maidenhead United | 2-2 | Slough Town | Benevolent Cup | | | Match report |
| 14-01-1956 | Tilbury | 3-3 | Slough Town | League | | | Match report |
| 07-01-1956 | Slough Town | 4-0 | Chesham United | League | | | Match report |
| 31-12-1955 | Uxbridge | 2-0 | Slough Town | League | | | Match report |
| 27-12-1955 | Maidenhead United | 3-4 | Slough Town | League | | | Match report |
| 26-12-1955 | Slough Town | 1-2 | Maidenhead United | League | | | Match report |
| 17-12-1955 | Slough Town | 1-2 | Yiewsley | League | | | Match report |
| 10-12-1955 | Erith | 1-1 | Slough Town | League | | | Match report |
| 03-12-1955 | Chesham United | 2-3 | Slough Town | League | | | Match report |
| 26-11-1955 | Eastbourne | 0-1 | Slough Town | League | | | Match report |
| 19-11-1955 | Slough Town | 1-0 | Uxbridge | League | | | Match report |
| 12-11-1955 | Slough Town | 3-0 | Tilbury | League | | | Match report |
| 05-11-1955 | Slough Town | 2-1 | Grays Athletic | League | | | Match report |
| 29-10-1955 | Slough Town | 3-1 | Carshalton Ath | League | | | Match report |
| 22-10-1955 | Slough Town | 2-4 | Tilbury | Memorial Shield | | | Match report |
| 12-10-1955 | Wycombe Wanderers | 1-0 | Slough Town | FA Cup | | | Match report |
| 08-10-1955 | Slough Town | 3-3 | Wycombe Wanderers | FA Cup | | | Match report |
| 01-10-1955 | Oxford City | 3-1 | Slough Town | FA Amateur Cup | | | Match report |
| 20-08-1955 | Epsom | 2-2 | Slough Town | League | | | Match report |
| 11-04-1955 | Wycombe Wanderers | 2-1 | Slough Town | B&B Senior Cup | | | Match report |
| 12-03-1955 | Chesham United | 4-2 | Slough Town | B&B Senior Cup | | | Match report |
| 05-03-1955 | Tilbury | 1-1 | Slough Town | League | | | Match report |
| 26-02-1955 | Slough Town | 4-2 | Maidenhead United | B&B Senior Cup | | | Match report |
| 19-02-1955 | Slough Town | 2-3 | Yiewsley | Memorial Shield | | | Match report |
| 12-02-1955 | Epsom | 1-1 | Slough Town | League | | | Match report |
| 29-01-1955 | Worthing | 1-1 | Slough Town | League | | | Match report |
| 22-01-1955 | Slough Town | 4-2 | Aylesbury United | B&B Senior Cup | | | Match report |
| 08-01-1955 | Yiewsley | 3-3 | Slough Town | Memorial Shield | | | Match report |
| 25-12-1954 | Slough Town | 2-1 | Maidenhead United | League | | | Match report |
| 30-10-1954 | Slough Town | 3-0 | Tilbury | League | | | Match report |
| 09-10-1954 | Slough Town | 3-3 | Erith | League | | | Match report |
| 02-10-1954 | Erith | 5-1 | Slough Town | League | | | Match report |
| 04-09-1954 | Slough Town | 2-0 | Edgware | Memorial Shield | | | Match report |
Slough Town FC is not responsible for content produced on external websites | Copyright Slough Town FC 2023