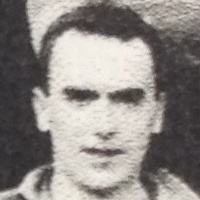 Position:
Forward
Bio
Jack was 5' 5"and weighed 11 stone. He was the son of Kames Morris of Everton who won a full international cap for Wales against Scotland in 1887.
Morris played for a junior team during WW1 and was with Oswestry from 1919 to 1921. He then moved to Slough for work. He was best in the centre and on the wing. He formed a great partnership with Tory Norris, Tommy Wells and Arthur Morgan. He had a piledriver of a shot.
He went on tour with fellow Slough player Douglas Stott with Walthamstow Avenue to Holland as guests in 1925/26. He had representative honours with Berks & Bucks and the Spartan league.
He went on to be vice captain for Slough between 1924 and 1927 He became honorary secretary in 1931 after retiring from playing. He was in post for one season only.
Mens
| First Appearance | Appearances | First Goal | Goals |
| --- | --- | --- | --- |
| 12-01-1922 vs Maidenhead United | 274 | 12-01-1922 vs Maidenhead United | 155 |
History
| Match Date | Home | Score | Away | Competition | Goals | Cards | |
| --- | --- | --- | --- | --- | --- | --- | --- |
| 15-04-1931 | Lyons Club | 2-4 | Slough Town | League | | | Match report |
| 28-03-1931 | Chesham United | 3-0 | Slough Town | League | | | Match report |
| 07-02-1931 | Slough Town | 1-2 | Chesham United | League | | | Match report |
| 31-01-1931 | Wycombe Wanderers | 6-3 | Slough Town | B&B Senior Cup | | | Match report |
| 24-01-1931 | Slough Town | 7-1 | Egham Town | League | | | Match report |
| 17-01-1931 | Slough Town | 9-4 | GER Romford | League | | | Match report |
| 03-01-1931 | Slough Town | 3-1 | Aylesbury United | League | | | Match report |
| 13-12-1930 | Slough Town | 4-2 | Hounslow | League | | | Match report |
| 25-10-1930 | Slough Town | 4-3 | Henley | FA Amateur Cup | | | Match report |
| 11-10-1930 | Abingdon Town | 2-3 | Slough Town | FA Amateur Cup | | | Match report |
| 20-09-1930 | Oxford City | 2-0 | Slough Town | FA Cup | | | Match report |
| 13-09-1930 | Slough Town | 3-2 | Crittals Ath | League | | | Match report |
| 06-09-1930 | Slough Town | 5-0 | Wood Green | League | | | Match report |
| 10-05-1930 | Slough Town | 3-2 | Windsor & Eton | Windsor Hosp. | | | Match report |
| 03-05-1930 | Maidenhead United | 2-1 | Slough Town | B&B Senior Cup | | | Match report |
| 28-04-1930 | Metropolitan Police | 3-1 | Slough Town | League | | | Match report |
| 21-04-1930 | Maidenhead United | 1-1 | Slough Town | B&B Senior Cup | | | Match report |
| 05-04-1930 | Slough Town | 1-6 | Egham Town | League | | | Match report |
| 29-03-1930 | Slough Town | 2-1 | Brentwood | League | | | Match report |
| 22-03-1930 | Slough Town | 1-1 | GER Romford | League | | | Match report |
| 08-03-1930 | Chesham United | 1-2 | Slough Town | B&B Senior Cup | | | Match report |
| 22-02-1930 | Colchester Town | 1-1 | Slough Town | League | | | Match report |
| 15-02-1930 | Chesham United | 4-2 | Slough Town | League | | | Match report |
| 01-02-1930 | Slough Town | 1-0 | Wycombe Wanderers | B&B Senior Cup | | | Match report |
| 18-01-1930 | Slough Town | 4-4 | Staines Town | League | | | Match report |
| 04-01-1930 | Staines Town | 3-4 | Slough Town | League | | | Match report |
| 14-12-1929 | Slough Town | 4-0 | Colchester Town | League | | | Match report |
| 07-12-1929 | Slough Town | 3-0 | Wood Green | League | | | Match report |
| 30-11-1929 | Maidenhead United | 2-1 | Slough Town | FA Amateur Cup | | | Match report |
| 23-11-1929 | Slough Town | 2-2 | Maidenhead United | FA Amateur Cup | | | Match report |
| 16-11-1929 | Brentwood | 4-4 | Slough Town | League | | | Match report |
| 09-11-1929 | Windsor & Eton | 0-3 | Slough Town | FA Amateur Cup | | | Match report |
| 02-11-1929 | Slough Town | 0-3 | Metropolitan Police | League | | | Match report |
| 26-10-1929 | Slough Town | 7-3 | Oxford City | FA Amateur Cup | | | Match report |
| 19-10-1929 | Slough Town | 5-2 | Aylesbury United | League | | | Match report |
| 12-10-1929 | Slough Town | 12-2 | Caversham St. Andrews | FA Amateur Cup | | | Match report |
| 05-10-1929 | Wood Green | 2-1 | Slough Town | League | | | Match report |
| 21-09-1929 | Witney | 3-1 | Slough Town | FA Cup | | | Match report |
| 14-09-1929 | Hayes | 4-0 | Slough Town | League | | | Match report |
| 07-09-1929 | Slough Town | 3-5 | Crittals Ath | League | | | Match report |
| 31-08-1929 | Slough Town | 4-1 | Lyons Club | League | | | Match report |
| 25-04-1929 | Staines Town | 1-2 | Slough Town | Windsor Hosp. | | | Match report |
| 20-04-1929 | Aylesbury United | 9-0 | Slough Town | League | | | Match report |
| 13-04-1929 | Slough Town | 5-4 | Staines Town | League | | | Match report |
| 06-04-1929 | Slough Town | 4-5 | Aylesbury United | League | | | Match report |
| 23-03-1929 | Leighton Utd | 6-2 | Slough Town | League | | | Match report |
| 16-03-1929 | Cowley | 1-2 | Slough Town | League | | | Match report |
| 09-03-1929 | Slough Town | 0-3 | Windsor & Eton | Maidenhead Hospital Cup | | | Match report |
| 23-02-1929 | Slough Town | 3-1 | RAF Uxbridge | League | | | Match report |
| 09-02-1929 | Watford OB | 4-1 | Slough Town | League | | | Match report |
| 02-02-1929 | Slough Town | 2-5 | Maidenhead United | B&B Senior Cup | | | Match report |
| 19-01-1929 | Egham Town | 0-1 | Slough Town | League | | | Match report |
| 05-01-1929 | Slough Town | 2-3 | Chesham United | League | | | Match report |
| 29-12-1928 | Staines Town | 4-1 | Slough Town | League | | | Match report |
| 22-12-1928 | Slough Town | 6-0 | Egham Town | League | | | Match report |
| 15-12-1928 | Botwell Mission | 4-1 | Slough Town | League | | | Match report |
| 08-12-1928 | Slough Town | 3-2 | Botwell Mission | League | | | Match report |
| 01-12-1928 | Chesham United | 1-0 | Slough Town | League | | | Match report |
| 24-11-1928 | Slough Town | 2-2 | Watford OB | League | | | Match report |
| 17-11-1928 | Slough Town | 2-2 | Cowley | League | | | Match report |
| 10-11-1928 | Maidenhead United | 3-1 | Slough Town | FA Amateur Cup | | | Match report |
| 27-10-1928 | Berkhamsted Town | 3-1 | Slough Town | League | | | Match report |
| 20-10-1928 | Slough Town | 8-1 | Caversham St. Andrews | FA Amateur Cup | | | Match report |
| 13-10-1928 | Slough Town | 5-1 | Berkhamsted Town | League | | | Match report |
| 06-10-1928 | Witney | 0-4 | Slough Town | FA Amateur Cup | | | Match report |
| 29-09-1928 | Windsor & Eton | 2-1 | Slough Town | FA Cup | | | Match report |
| 22-09-1928 | Slough Town | 5-1 | Leagrove | League | | | Match report |
| 15-09-1928 | Slough Town | 4-1 | Marlow | FA Cup | | | Match report |
| 08-09-1928 | RAF Uxbridge | 1-2 | Slough Town | League | | | Match report |
| 01-09-1928 | Leagrove | 2-1 | Slough Town | League | | | Match report |
| 25-08-1928 | Slough Town | 3-2 | Leighton Utd | League | | | Match report |
| 28-04-1928 | Wood Green | 2-5 | Slough Town | League | | | Match report |
| 25-04-1928 | Slough Town | 1-4 | Maidenhead United | League | | | Match report |
| 14-04-1928 | Walthamstow | 2-2 | Slough Town | League | | | Match report |
| 06-04-1928 | Maidenhead United | 2-3 | Slough Town | League | | | Match report |
| 31-03-1928 | Staines Town | 1-1 | Slough Town | League | | | Match report |
| 24-03-1928 | Slough Town | 4-6 | Colchester Town | League | | | Match report |
| 17-03-1928 | Slough Town | 4-3 | Hertford Town | League | | | Match report |
| 10-03-1928 | Wycombe Wanderers | 2-1 | Slough Town | B&B Senior Cup | | | Match report |
| 25-02-1928 | Slough Town | 2-3 | Botwell Mission | League | | | Match report |
| 18-02-1928 | Slough Town | 1-2 | Polytechnic | League | | | Match report |
| 11-02-1928 | Colchester Town | 4-1 | Slough Town | League | | | Match report |
| 04-02-1928 | Windsor & Eton | 1-2 | Slough Town | B&B Senior Cup | | | Match report |
| 28-01-1928 | Aylesbury United | 2-6 | Slough Town | League | | | Match report |
| 21-01-1928 | Slough Town | 3-5 | Walthamstow | League | | | Match report |
| 14-01-1928 | Wealdstone | 4-4 | Slough Town | League | | | Match report |
| 07-01-1928 | Botwell Mission | 6-3 | Slough Town | League | | | Match report |
| 17-12-1927 | Slough Town | 1-3 | Chesham United | League | | | Match report |
| 10-12-1927 | Slough Town | 3-6 | Maidenhead United | Windsor Hosp. | | | Match report |
| 19-11-1927 | Polytechnic | 1-4 | Slough Town | League | | | Match report |
| 12-11-1927 | Slough Town | 1-3 | Cowley | FA Amateur Cup | | | Match report |
| 05-11-1927 | Chesham United | 6-1 | Slough Town | League | | | Match report |
| 29-10-1927 | Slough Town | 3-2 | Aylesbury United | League | | | Match report |
| 22-10-1927 | Slough Town | 11-2 | Abingdon Pavlova | FA Amateur Cup | | | Match report |
| 15-10-1927 | Slough Town | 0-2 | Wealdstone | League | | | Match report |
| 08-10-1927 | Slough Town | 3-2 | Caversham St. Andrews | FA Amateur Cup | | | Match report |
| 01-10-1927 | Maidenhead United | 5-2 | Slough Town | FA Cup | | | Match report |
| 24-09-1927 | Hertford Town | 0-5 | Slough Town | League | | | Match report |
| 17-09-1927 | Slough Town | 2-0 | GER Romford | League | | | Match report |
| 14-09-1927 | Slough Town | 0-1 | Lyons Club | League | | | Match report |
| 10-09-1927 | Slough Town | 5-0 | Staines Town | League | | | Match report |
| 03-09-1927 | GER Romford | 4-3 | Slough Town | League | | | Match report |
| 27-08-1927 | Slough Town | 7-1 | Wood Green | League | | | Match report |
| 30-04-1927 | Slough Town | 3-4 | Staines Town | League | | | Match report |
| 27-04-1927 | Slough Town | 3-2 | Polytechnic | League | | | Match report |
| 25-04-1927 | Slough Town | 1-1 | Botwell Mission | League | | | Match report |
| 23-04-1927 | Slough Town | 7-2 | Sutton Court | League | | | Match report |
| 21-04-1927 | Aylesbury United | 0-1 | Slough Town | League | | | Match report |
| 18-04-1927 | Windsor & Eton | 2-1 | Slough Town | B&B Senior Cup | | | Match report |
| 15-04-1927 | Colchester Town | 4-2 | Slough Town | League | | | Match report |
| 09-04-1927 | Slough Town | 6-4 | GER Romford | League | | | Match report |
| 02-04-1927 | Hertford Town | 3-4 | Slough Town | League | | | Match report |
| 19-03-1927 | Aylesbury United | 2-0 | Slough Town | B&B Senior Cup | | | Match report |
| 12-03-1927 | Wealdstone | 2-2 | Slough Town | League | | | Match report |
| 05-03-1927 | Aylesbury United | 3-3 | Slough Town | B&B Senior Cup | | | Match report |
| 19-02-1927 | Slough Town | 4-0 | Wood Green | League | | | Match report |
| 12-02-1927 | Botwell Mission | 5-2 | Slough Town | League | | | Match report |
| 05-02-1927 | Newbury Town | 1-4 | Slough Town | B&B Senior Cup | | | Match report |
| 22-01-1927 | Walthamstow | 3-2 | Slough Town | League | | | Match report |
| 15-01-1927 | Slough Town | 3-1 | Wealdstone | League | | | Match report |
| 25-12-1926 | Slough Town | 1-3 | Maidenhead United | League | | | Match report |
| 18-12-1926 | Slough Town | 4-0 | Lyons Club | League | | | Match report |
| 11-12-1926 | Sutton Court | 2-10 | Slough Town | League | | | Match report |
| 04-12-1926 | Slough Town | 3-0 | Chesham United | League | | | Match report |
| 27-11-1926 | Polytechnic | 0-0 | Slough Town | League | | | Match report |
| 20-11-1926 | Slough Town | 2-5 | Maidenhead United | FA Amateur Cup | | | Match report |
| 13-11-1926 | Barnet | 3-1 | Slough Town | FA Cup | | | Match report |
| 06-11-1926 | Slough Town | 7-3 | Colchester Town | League | | | Match report |
| 30-10-1926 | Slough Town | 4-1 | Newbury Res | FA Cup | | | Match report |
| 16-10-1926 | Maidenhead United | 1-4 | Slough Town | FA Cup | | | Match report |
| 09-10-1926 | Slough Town | 5-2 | Caversham St. Andrews | FA Amateur Cup | | | Match report |
| 02-10-1926 | Slough Town | 9-0 | Wycombe Wanderers | FA Cup | | | Match report |
| 25-09-1926 | GER Romford | 1-6 | Slough Town | League | | | Match report |
| 18-09-1926 | Slough Town | 9-0 | Polytechnic | FA Cup | | | Match report |
| 16-09-1926 | Staines Town | 1-2 | Slough Town | League | | | Match report |
| 11-09-1926 | Lyons Club | 2-3 | Slough Town | League | | | Match report |
| 04-09-1926 | Slough Town | 4-3 | Walthamstow | League | | | Match report |
| 01-09-1926 | Slough Town | 5-2 | Windsor & Eton | Windsor Hosp. | | | Match report |
| 28-08-1926 | Wood Green | 0-3 | Slough Town | League | | | Match report |
| 08-05-1926 | Wycombe Wanderers | 4-1 | Slough Town | Wycombe Hospital Cup | | | Match report |
| 30-04-1926 | Windsor & Eton | 2-2 | Slough Town | Windsor Hosp. | | | Match report |
| 21-04-1926 | Slough Town | 1-3 | GER Romford | League | | | Match report |
| 17-04-1926 | Slough Town | 5-3 | Hertford Town | League | | | Match report |
| 10-04-1926 | Slough Town | 3-0 | Wealdstone | League | | | Match report |
| 08-04-1926 | Maidenhead United | 2-4 | Slough Town | Windsor Hosp. | | | Match report |
| 03-04-1926 | Slough Town | 2-0 | Wood Green | League | | | Match report |
| 20-03-1926 | Slough Town | 2-0 | Walthamstow | League | | | Match report |
| 13-03-1926 | Maidenhead United | 2-1 | Slough Town | B&B Senior Cup | | | Match report |
| 06-03-1926 | Polytechnic | 2-1 | Slough Town | League | | | Match report |
| 27-02-1926 | Chesham United | 1-3 | Slough Town | League | | | Match report |
| 20-02-1926 | Slough Town | 1-1 | Colchester Town | League | | | Match report |
| 13-02-1926 | Slough Town | 3-2 | Botwell Mission | League | | | Match report |
| 06-02-1926 | Slough Town | 4-4 | Aylesbury United | League | | | Match report |
| 30-01-1926 | Slough Town | 4-3 | Newbury Town | B&B Senior Cup | | | Match report |
| 23-01-1926 | Slough Town | 2-4 | Chesham United | League | | | Match report |
| 09-01-1926 | Hertford Town | 1-3 | Slough Town | League | | | Match report |
| 02-01-1926 | Sutton Court | 3-2 | Slough Town | League | | | Match report |
| 26-12-1925 | Slough Town | 0-1 | Maidenhead United | League | | | Match report |
| 25-12-1925 | Maidenhead United | 6-2 | Slough Town | League | | | Match report |
| 19-12-1925 | GER Romford | 5-2 | Slough Town | League | | | Match report |
| 12-12-1925 | Wood Green | 1-0 | Slough Town | League | | | Match report |
| 05-12-1925 | Slough Town | 4-2 | Polytechnic | League | | | Match report |
| 28-11-1925 | RAF Uxbridge | 3-5 | Slough Town | League | | | Match report |
| 07-11-1925 | Botwell Mission | 2-3 | Slough Town | League | | | Match report |
| 31-10-1925 | Aylesbury United | 0-6 | Slough Town | League | | | Match report |
| 24-10-1925 | Slough Town | 2-3 | Windsor & Eton | FA Amateur Cup | | | Match report |
| 10-10-1925 | Slough Town | 6-2 | Marlow | FA Amateur Cup | | | Match report |
| 03-10-1925 | Slough Town | 2-6 | Botwell Mission | FA Cup | | | Match report |
| 26-09-1925 | Slough Town | 8-1 | Reading BwI | FA Amateur Cup | | | Match report |
| 23-09-1925 | Slough Town | 4-0 | Staines Town | League | | | Match report |
| 19-09-1925 | Yiewsley | 1-2 | Slough Town | FA Cup | | | Match report |
| 12-09-1925 | Slough Town | 3-1 | RAF Uxbridge | League | | | Match report |
| 10-09-1925 | Staines Town | 1-3 | Slough Town | League | | | Match report |
| 05-09-1925 | Walthamstow | 0-3 | Slough Town | League | | | Match report |
| 29-08-1925 | Wealdstone | 2-4 | Slough Town | League | | | Match report |
| 18-04-1925 | Aylesbury United | 0-2 | Slough Town | League | | | Match report |
| 04-04-1925 | Slough Town | 2-1 | Chesham United | League | | | Match report |
| 28-03-1925 | Hertford Town | 5-2 | Slough Town | League | | | Match report |
| 21-03-1925 | Slough Town | 2-1 | Botwell Mission | League | | | Match report |
| 14-03-1925 | GER Romford | 4-1 | Slough Town | League | | | Match report |
| 07-03-1925 | Botwell Mission | 1-2 | Slough Town | League | | | Match report |
| 28-02-1925 | Slough Town | 7-0 | Wood Green | League | | | Match report |
| 21-02-1925 | Slough Town | 5-1 | Hertford Town | League | | | Match report |
| 14-02-1925 | Polytechnic | 0-2 | Slough Town | League | | | Match report |
| 07-02-1925 | Slough Town | 3-1 | Staines Lagonda | League | | | Match report |
| 31-01-1925 | Windsor & Eton | 3-2 | Slough Town | B&B Senior Cup | | | Match report |
| 24-01-1925 | Slough Town | 2-0 | Maidenhead United | Windsor Hosp. | | | Match report |
| 17-01-1925 | Slough Town | 2-3 | RAF Uxbridge | League | | | Match report |
| 10-01-1925 | Slough Town | 3-4 | GER Romford | League | | | Match report |
| 03-01-1925 | Slough Town | 4-0 | Wealdstone | League | | | Match report |
| 26-12-1924 | Slough Town | 2-3 | Maidenhead United | League | | | Match report |
| 20-12-1924 | Slough Town | 7-1 | Aylesbury United | League | | | Match report |
| 13-12-1924 | Chesham United | 4-0 | Slough Town | Bucks Charity Cup | | | Match report |
| 06-12-1924 | Staines Lagonda | 3-2 | Slough Town | League | | | Match report |
| 29-11-1924 | Slough Town | 6-1 | Marlow | Bucks Charity Cup | | | Match report |
| 22-11-1924 | Chesham United | 9-2 | Slough Town | League | | | Match report |
| 15-11-1924 | Chesham United | 2-0 | Slough Town | FA Amateur Cup | | | Match report |
| 08-11-1924 | Wealdstone | 4-1 | Slough Town | League | | | Match report |
| 01-11-1924 | Slough Town | 6-1 | Sutton Court | League | | | Match report |
| 25-10-1924 | Slough Town | 8-1 | Cowley | FA Amateur Cup | | | Match report |
| 18-10-1924 | Wood Green | 2-5 | Slough Town | League | | | Match report |
| 11-10-1924 | Maidenhead United | 1-4 | Slough Town | FA Amateur Cup | | | Match report |
| 04-10-1924 | Southall | 2-1 | Slough Town | FA Cup | | | Match report |
| 27-09-1924 | Windsor & Eton | 0-6 | Slough Town | FA Amateur Cup | | | Match report |
| 20-09-1924 | Oxford City | 1-2 | Slough Town | FA Cup | | | Match report |
| 17-09-1924 | Sutton Court | 0-6 | Slough Town | League | | | Match report |
| 13-09-1924 | Wolverton | 0-1 | Slough Town | Bucks Charity Cup | | | Match report |
| 03-05-1924 | Hertford Town | 4-3 | Slough Town | League | | | Match report |
| 30-04-1924 | Old Lyonians | 2-0 | Slough Town | League | | | Match report |
| 26-04-1924 | Slough Town | 4-1 | Walthamstow | League | | | Match report |
| 23-04-1924 | Leavesden MH | 1-0 | Slough Town | League | | | Match report |
| 21-04-1924 | Newbury Town | 1-5 | Slough Town | B&B Senior Cup | | | Match report |
| 16-04-1924 | Wealdstone | 3-1 | Slough Town | League | | | Match report |
| 12-04-1924 | Slough Town | 12-2 | Wood Green | League | | | Match report |
| 05-04-1924 | Slough Town | 3-0 | GER Romford | League | | | Match report |
| 02-04-1924 | Slough Town | 4-1 | Aylesbury United | League | | | Match report |
| 29-03-1924 | GER Romford | 1-0 | Slough Town | League | | | Match report |
| 26-03-1924 | Slough Town | 3-1 | Chesham United | Bucks Charity Cup | | | Match report |
| 22-03-1924 | RAF Uxbridge | 1-5 | Slough Town | League | | | Match report |
| 15-03-1924 | Slough Town | 0-1 | Leavesden MH | League | | | Match report |
| 08-03-1924 | Windsor & Eton | 2-3 | Slough Town | B&B Senior Cup | | | Match report |
| 23-02-1924 | Polytechnic | 0-1 | Slough Town | League | | | Match report |
| 16-02-1924 | Slough Town | 4-0 | Polytechnic | League | | | Match report |
| 09-02-1924 | Wood Green | 0-1 | Slough Town | League | | | Match report |
| 02-02-1924 | Old Latymerians | 0-4 | Slough Town | League | | | Match report |
| 26-01-1924 | Slough Town | 5-2 | Wycombe Wanderers | B&B Senior Cup | | | Match report |
| 19-01-1924 | Slough Town | 4-1 | RAF Uxbridge | League | | | Match report |
| 12-01-1924 | Chesham United | 4-4 | Slough Town | League | | | Match report |
| 05-01-1924 | Erith | 5-3 | Slough Town | FA Amateur Cup | | | Match report |
| 29-12-1923 | Aylesbury United | 2-2 | Slough Town | League | | | Match report |
| 22-12-1923 | Slough Town | 11-3 | Wealdstone | League | | | Match report |
| 15-12-1923 | Chesham United | 1-1 | Slough Town | Bucks Charity Cup | | | Match report |
| 08-12-1923 | Abingdon Pavlova | 2-6 | Slough Town | FA Amateur Cup | | | Match report |
| 24-11-1923 | Slough Town | 10-1 | Marlow | B&B Senior Cup | | | Match report |
| 17-11-1923 | Slough Town | 5-1 | Morris Motors | FA Amateur Cup | | | Match report |
| 10-11-1923 | Slough Town | 2-1 | Chesham United | League | | | Match report |
| 03-11-1923 | Botwell Mission | 3-0 | Slough Town | FA Cup | | | Match report |
| 27-10-1923 | Slough Town | 4-1 | Henley Comrades | FA Amateur Cup | | | Match report |
| 20-10-1923 | Slough Town | 1-0 | Southall | FA Cup | | | Match report |
| 13-10-1923 | Slough Town | 7-2 | Maidenhead United | FA Amateur Cup | | | Match report |
| 06-10-1923 | Slough Town | 1-0 | Staines Lagonda | FA Cup | | | Match report |
| 29-09-1923 | Windsor & Eton | 3-7 | Slough Town | FA Amateur Cup | | | Match report |
| 22-09-1923 | Slough Town | 13-0 | Henley Comrades | FA Cup | | | Match report |
| 15-09-1923 | Slough Town | 4-1 | Amersham Town | Bucks Charity Cup | | | Match report |
| 08-09-1923 | Slough Town | 11-0 | Old Lyonians | League | | | Match report |
| 01-09-1923 | Walthamstow | 1-3 | Slough Town | League | | | Match report |
| 12-05-1923 | Maidenhead United | 1-5 | Slough Town | Windsor Hosp. | | | Match report |
| 09-05-1923 | Chesham United | 0-1 | Slough Town | Bucks Charity Cup | | | Match report |
| 05-05-1923 | Old Latymerians | 5-2 | Slough Town | League | | | Match report |
| 02-05-1923 | Hertford Town | 0-1 | Slough Town | League | | | Match report |
| 28-04-1923 | Slough Town | 4-1 | Old Lyonians | League | | | Match report |
| 26-04-1923 | Oxford City | 3-0 | Slough Town | Oxford Hosp. Cup | | | Match report |
| 14-04-1923 | Wood Green | 0-4 | Slough Town | League | | | Match report |
| 07-04-1923 | Slough Town | 5-0 | Uxbridge | Windsor Hosp. | | | Match report |
| 24-03-1923 | Slough Town | 2-1 | Walthamstow | League | | | Match report |
| 17-03-1923 | Slough Town | 1-1 | Chesham United | League | | | Match report |
| 10-03-1923 | Wolverton | 1-3 | Slough Town | Bucks Charity Cup | | | Match report |
| 03-03-1923 | Slough Town | 5-0 | Polytechnic | League | | | Match report |
| 24-02-1923 | Slough Town | 4-4 | Wolverton | Bucks Charity Cup | | | Match report |
| 17-02-1923 | Finchley | 0-2 | Slough Town | League | | | Match report |
| 10-02-1923 | Slough Town | 4-3 | Leavesden MH | League | | | Match report |
| 20-01-1923 | Hertford Town | 2-1 | Slough Town | League | | | Match report |
| 13-01-1923 | Polytechnic | 2-1 | Slough Town | League | | | Match report |
| 06-01-1923 | Slough Town | 4-0 | Wood Green | League | | | Match report |
| 30-12-1922 | Walthamstow | 1-1 | Slough Town | League | | | Match report |
| 16-12-1922 | Slough Town | 0-4 | Wealdstone | League | | | Match report |
| 09-12-1922 | London Caledonians | 10-2 | Slough Town | FA Amateur Cup | | | Match report |
| 02-12-1922 | Slough Town | 4-3 | Aylesbury United | League | | | Match report |
| 18-11-1922 | Marlow | 2-6 | Slough Town | Bucks Charity Cup | | | Match report |
| 04-11-1922 | Chesham United | 5-1 | Slough Town | FA Cup | | | Match report |
| 21-10-1922 | Wycombe Wanderers | 0-2 | Slough Town | FA Cup | | | Match report |
| 14-10-1922 | Chesham United | 9-2 | Slough Town | League | | | Match report |
| 07-10-1922 | Slough Town | 8-0 | Henley | FA Cup | | | Match report |
| 12-01-1922 | Maidenhead United | 1-1 | Slough Town | Windsor Hosp. | | | Match report |
Slough Town FC is not responsible for content produced on external websites | Copyright Slough Town FC 2023