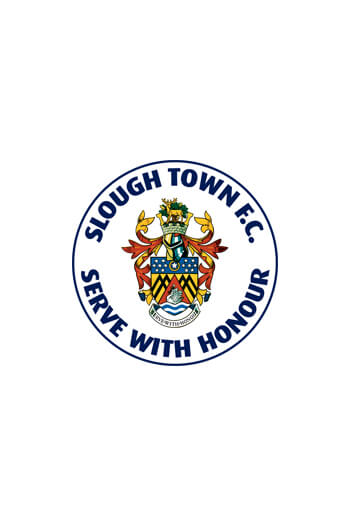 Stats
Position:
Midfielder
First Appearance:
01-12-1973 vs Wokingham Town
Appearances:
35
First Goal:
08-12-1973 vs Staines Town
Goals:
4
Bio
Alan had a very successful start as manager, guiding the "Rebels" into third place in the league. Put in charge after departure of Howard Kennedy. An aircraft engineer who had been with QPR, Guildford and Hillingdon Borough.
History
| Match Date | Home | Score | Away | Competition | Goals | Cards | |
| --- | --- | --- | --- | --- | --- | --- | --- |
| 26-12-1985 | Windsor & Eton | 0-0 | Slough Town | League | | | Match report |
| 19-10-1974 | Slough Town | 1-2 | Barking | League | | | Match report |
| 15-10-1974 | Slough Town | 3-2 | Kingstonian | League | | | Match report |
| 12-10-1974 | Slough Town | 1-3 | Bishop's Stortford | League | | | Match report |
| 05-10-1974 | Kingstonian | 1-1 | Slough Town | League | | | Match report |
| 14-09-1974 | Walton & Hersham | 0-2 | Slough Town | League | | | Match report |
| 28-08-1974 | Oxford City | 1-0 | Slough Town | League | | | Match report |
| 24-08-1974 | Tooting | 2-1 | Slough Town | League | | | Match report |
| 20-08-1974 | Wycombe Wanderers | 1-0 | Slough Town | League | | | Match report |
| 17-08-1974 | Sutton United | 1-0 | Slough Town | League | | | Match report |
| 06-05-1974 | Slough Town | 1-2 | Hayes | Premier Midweek FL | | | Match report |
| 01-05-1974 | Slough Town | 1-0 | Horsham | League | | | Match report |
| 27-04-1974 | Aveley | 0-0 | Slough Town | League | | | Match report |
| 22-04-1974 | Wokingham Town | 2-3 | Slough Town | League | | | Match report |
| 19-04-1974 | Boreham Wood | 1-7 | Slough Town | Premier Midweek FL | | | Match report |
| 15-04-1974 | Wycombe Wanderers | 1-3 | Slough Town | B&B Senior Cup | | | Match report |
| 08-04-1974 | Slough Town | 1-0 | Hampton | League | | | Match report |
| 30-03-1974 | Slough Town | 3-0 | Maidenhead United | League | | | Match report |
| 27-03-1974 | Slough Town | 4-1 | Wembley | Premier Midweek FL | | | Match report |
| 23-03-1974 | Slough Town | 2-0 | Hertford Town | League | | | Match report |
| 16-03-1974 | Hampton | 0-1 | Slough Town | League | | | Match report |
| 09-03-1974 | Dagenham | 2-1 | Slough Town | League | | | Match report |
| 03-03-1974 | Slough Town | 1-0 | Abingdon | B&B Senior Cup | | | Match report |
| 23-02-1974 | Maidenhead United | 0-1 | Slough Town | League | | | Match report |
| 16-02-1974 | Slough Town | 1-1 | Staines Town | League | | | Match report |
| 02-02-1974 | Ashington | 1-0 | Slough Town | FA Amateur Cup | | | Match report |
| 26-01-1974 | Slough Town | 1-1 | Ashington | FA Amateur Cup | | | Match report |
| 20-01-1974 | Slough Town | 2-1 | Wokingham Town | B&B Senior Cup | | | Match report |
| 13-01-1974 | Slough Town | 1-0 | Oxford City | FA Amateur Cup | | | Match report |
| 05-01-1974 | Oxford City | 1-1 | Slough Town | FA Amateur Cup | | | Match report |
| 30-12-1973 | Slough Town | 3-3 | Chesham United | League | | | Match report |
| 22-12-1973 | Southall | 0-0 | Slough Town | League | | | Match report |
| 15-12-1973 | Slough Town | 3-1 | Tilbury | League | | | Match report |
| 08-12-1973 | Staines Town | 0-2 | Slough Town | League | | | Match report |
| 01-12-1973 | Slough Town | 1-0 | Wokingham Town | League | | | Match report |
Slough Town FC is not responsible for content produced on external websites | Copyright Slough Town FC 2021