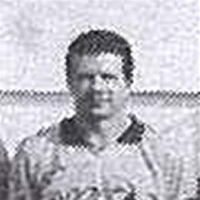 Stats
Position:
Defender
First Appearance:
12-09-1989 vs Lewes
Appearances:
93
First Goal:
30-09-1989 vs Carshalton Ath
Goals:
3
Bio
Member of the Maidstone United team which won promotion to the Football League.

Hill had League experienced at Brentford making 56 appearances for the Bees before joining Wycombe Wanderers. Has FA XI representative honours and was made club captain in his time at Slough. Found the net three times in his 94 Rebels appearances.
History
| Match Date | Home | Score | Away | Competition | Goals | Cards | |
| --- | --- | --- | --- | --- | --- | --- | --- |
| 02-05-1992 | Slough Town | 0-3 | Macclesfield Town | League | | | Match report |
| 28-04-1992 | Northwich Victoria | 3-0 | Slough Town | League | | | Match report |
| 25-04-1992 | Kidderminster Harriers | 3-3 | Slough Town | League | | | Match report |
| 20-04-1992 | Slough Town | 0-5 | Farnborough Town | League | | | Match report |
| 18-04-1992 | Runcorn | 1-0 | Slough Town | League | | | Match report |
| 12-04-1992 | Gateshead | 2-1 | Slough Town | League | | | Match report |
| 07-04-1992 | Farnborough Town | 2-1 | Slough Town | League | | | Match report |
| 04-04-1992 | Slough Town | 0-1 | Northwich Victoria | League | | | Match report |
| 31-03-1992 | Slough Town | 0-0 | Merthyr Tydfil | League | | | Match report |
| 28-03-1992 | Yeovil Town | 1-0 | Slough Town | League | | | Match report |
| 21-03-1992 | Telford Utd | 2-2 | Slough Town | League | | | Match report |
| 14-03-1992 | Slough Town | 0-2 | Kettering Town | League | | | Match report |
| 10-03-1992 | Slough Town | 1-4 | Yeovil Town | League | | | Match report |
| 19-02-1992 | Chesham United | 3-1 | Slough Town | B&B Senior Cup | | | Match report |
| 15-02-1992 | Boston Utd | 3-1 | Slough Town | League | | | Match report |
| 08-02-1992 | Slough Town | 2-3 | Altrincham | League | | | Match report |
| 31-01-1992 | Slough Town | 3-1 | Boston Utd | League | | | Match report |
| 25-01-1992 | Witton Albion | 2-1 | Slough Town | League | | | Match report |
| 18-01-1992 | Slough Town | 2-0 | Gateshead | League | | | Match report |
| 11-01-1992 | Enfield | 4-0 | Slough Town | FA Trophy | | | Match report |
| 26-12-1991 | Slough Town | 0-1 | Wycombe Wanderers | League | | | Match report |
| 21-12-1991 | Slough Town | 2-2 | Bath City | League | | | Match report |
| 17-12-1991 | Slough Town | 0-1 | Kidderminster Harriers | Bob Lord Trophy | | | Match report |
| 14-12-1991 | Merthyr Tydfil | 1-2 | Slough Town | League | | | Match report |
| 03-12-1991 | Margate | 1-2 | Slough Town | FA Trophy | | | Match report |
| 30-11-1991 | Slough Town | 0-0 | Margate | FA Trophy | | | Match report |
| 27-11-1991 | Reading | 2-1 | Slough Town | FA Cup | | | Match report |
| 09-11-1991 | Slough Town | 0-3 | Welling United | League | | | Match report |
| 02-11-1991 | Slough Town | 2-1 | Witton Albion | League | | | Match report |
| 26-10-1991 | Slough Town | 2-1 | Kingstonian | FA Cup | | | Match report |
| 22-10-1991 | Slough Town | 4-0 | Redbridge Forest | League | | | Match report |
| 19-10-1991 | Altrincham | 3-7 | Slough Town | League | | | Match report |
| 21-09-1991 | Stafford Rangers | 1-1 | Slough Town | League | | | Match report |
| 16-09-1991 | Croydon | 0-3 | Slough Town | FA Cup | | | Match report |
| 14-09-1991 | Slough Town | 2-2 | Croydon | FA Cup | | | Match report |
| 11-09-1991 | Cheltenham Town | 1-0 | Slough Town | League | | | Match report |
| 07-09-1991 | Slough Town | 0-3 | Telford Utd | League | | | Match report |
| 03-09-1991 | Bath City | 2-1 | Slough Town | Bob Lord Trophy | | | Match report |
| 31-08-1991 | Slough Town | 1-0 | Runcorn | League | | | Match report |
| 26-08-1991 | Slough Town | 2-4 | Colchester Utd | League | | | Match report |
| 24-08-1991 | Macclesfield Town | 0-1 | Slough Town | League | | | Match report |
| 17-08-1991 | Slough Town | 3-1 | Kidderminster Harriers | League | | | Match report |
| 23-04-1991 | Northwich Victoria | 1-0 | Slough Town | League | | | Match report |
| 19-04-1991 | Slough Town | 1-3 | Barnet | League | | | Match report |
| 30-03-1991 | Runcorn | 3-1 | Slough Town | League | | | Match report |
| 23-03-1991 | Kidderminster Harriers | 1-2 | Slough Town | League | | | Match report |
| 19-03-1991 | Bath City | 4-0 | Slough Town | League | | | Match report |
| 02-03-1991 | Barrow | 2-1 | Slough Town | League | | | Match report |
| 23-02-1991 | Slough Town | 1-1 | Gateshead | League | | | Match report |
| 19-01-1991 | Slough Town | 2-1 | Stafford Rangers | League | | | Match report |
| 16-01-1991 | Slough Town | 5-1 | Milton Keynes Boro | B&B Senior Cup | | | Match report |
| 01-01-1991 | Slough Town | 1-2 | Sutton United | League | | | Match report |
| 29-12-1990 | Slough Town | 1-2 | Merthyr Tydfil | League | | | Match report |
| 26-12-1990 | Sutton United | 5-2 | Slough Town | League | | | Match report |
| 22-12-1990 | Slough Town | 1-0 | Fisher Ath | League | | | Match report |
| 18-12-1990 | Cheltenham Town | 2-0 | Slough Town | League | | | Match report |
| 15-12-1990 | Slough Town | 2-0 | Yeovil Town | League | | | Match report |
| 01-12-1990 | Slough Town | 2-0 | Bath City | League | | | Match report |
| 24-11-1990 | Slough Town | 0-0 | Kidderminster Harriers | League | | | Match report |
| 17-11-1990 | Slough Town | 0-1 | Macclesfield Town | League | | | Match report |
| 10-11-1990 | Stafford Rangers | 3-4 | Slough Town | League | | | Match report |
| 03-11-1990 | Slough Town | 2-0 | Telford Utd | League | | | Match report |
| 20-10-1990 | Slough Town | 3-0 | Barrow | League | | | Match report |
| 16-10-1990 | Slough Town | 3-3 | Wycombe Wanderers | League | | | Match report |
| 13-10-1990 | Fisher Ath | 1-1 | Slough Town | League | | | Match report |
| 06-10-1990 | Slough Town | 2-4 | Northwich Victoria | League | | | Match report |
| 02-10-1990 | Kettering Town | 0-0 | Slough Town | League | | | Match report |
| 19-09-1990 | Welling United | 2-0 | Slough Town | League | | | Match report |
| 11-09-1990 | Slough Town | 0-3 | Kettering Town | League | | | Match report |
| 08-09-1990 | Altrincham | 3-0 | Slough Town | League | | | Match report |
| 04-09-1990 | Slough Town | 2-4 | Fisher Ath | Bob Lord Trophy | | | Match report |
| 01-09-1990 | Gateshead | 1-0 | Slough Town | League | | | Match report |
| 20-02-1990 | Harrow Borough | 1-5 | Slough Town | League | | | Match report |
| 17-02-1990 | Aylesbury United | 3-1 | Slough Town | League | | | Match report |
| 10-02-1990 | Slough Town | 2-1 | Basingstoke Town | League | | | Match report |
| 20-01-1990 | Barking | 1-1 | Slough Town | League | | | Match report |
| 17-01-1990 | Redbridge Forest | 3-0 | Slough Town | FA Trophy | | | Match report |
| 13-01-1990 | Slough Town | 1-1 | Redbridge Forest | FA Trophy | | | Match report |
| 09-01-1990 | Slough Town | 2-0 | Aylesbury United | B&B Senior Cup | | | Match report |
| 06-01-1990 | Bognor Regis Town | 1-3 | Slough Town | League | | | Match report |
| 14-11-1989 | Bishop's Stortford | 2-0 | Slough Town | AC Delco Cup | | | Match report |
| 11-11-1989 | Hayes | 1-1 | Slough Town | League | | | Match report |
| 07-11-1989 | Slough Town | 1-0 | Staines Town | League | | | Match report |
| 04-11-1989 | Slough Town | 1-1 | Bishop's Stortford | League | | | Match report |
| 21-10-1989 | Slough Town | 1-2 | Aylesbury United | League | | | Match report |
| 17-10-1989 | Uxbridge | 1-2 | Slough Town | FA Cup | | | Match report |
| 14-10-1989 | Slough Town | 0-0 | Uxbridge | FA Cup | | | Match report |
| 10-10-1989 | Hayes | 3-1 | Slough Town | Club Call Cup | | | Match report |
| 07-10-1989 | Slough Town | 2-0 | Wokingham Town | League | | | Match report |
| 30-09-1989 | Carshalton Ath | 0-2 | Slough Town | FA Cup | | | Match report |
| 23-09-1989 | Slough Town | 5-0 | Redbridge Forest | League | | | Match report |
| 16-09-1989 | Slough Town | 5-1 | Walthamstow Pennant | FA Cup | | | Match report |
| 12-09-1989 | Slough Town | 2-1 | Lewes | AC Delco Cup | | | Match report |
Slough Town FC is not responsible for content produced on external websites | Copyright Slough Town FC 2021