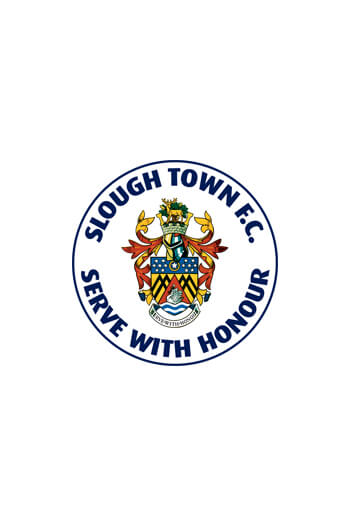 Position:
Forward
Achievements
2019/20 Managers' Young Player of the Season
Bio
Dan Roberts first joined the Rebels on a dual-registration basis from Windsor in February 2019.
Dan scored plenty of goals in the Hellenic League and also played a huge part in Windsor's run to the last 16 of the FA Vase. He impressed in a showpiece game at Arbour Park in May last year, and Neil Baker and Jon Underwood have kept tabs on him since.
Dan remained a Windsor player until the end of the 2018/19 season before signing National League forms in the summer of 2019 after an impressive pre-season campaign.
He has electric pace with an eye for goal.
EDS
| First Appearance | Appearances | First Goal | Goals |
| --- | --- | --- | --- |
| 23-10-2020 vs Hartley Wintney U23 Development | 2 | N/A | 0 |
Mens
| First Appearance | Appearances | First Goal | Goals |
| --- | --- | --- | --- |
| 02-03-2019 vs Hemel Hempstead Town | 61 | 24-08-2019 vs Bath City | 13 |
History
| Match Date | Home | Score | Away | Competition | Goals | Cards | |
| --- | --- | --- | --- | --- | --- | --- | --- |
| 24-04-2021 | Hanwell Town | 1-1 | Slough Town EDS | Friendly | | | Match report |
| 23-10-2020 | Hartley Wintney U23 Development | 4-2 | Slough Town EDS | League Cup | | | Match report |
| Match Date | Home | Score | Away | Competition | Goals | Cards | |
| --- | --- | --- | --- | --- | --- | --- | --- |
| 22-10-2022 | Slough Town | 2-3 | Weymouth | League | | | Match report |
| 15-10-2022 | Dover Athletic | 3-0 | Slough Town | League | | | Match report |
| 08-10-2022 | Slough Town | 0-2 | Hemel Hempstead Town | League | | | Match report |
| 27-09-2022 | Chippenham Town | 0-1 | Slough Town | League | | | Match report |
| 24-09-2022 | Braintree Town | 1-1 | Slough Town | League | | | Match report |
| 19-01-2021 | Slough Town | 0-2 | Ebbsfleet United | League | | | Match report |
| 16-01-2021 | Slough Town | 3-2 | Braintree Town | League | | | Match report |
| 15-12-2020 | Slough Town | 2-2 | Dartford | FA Trophy | | | Match report |
| 05-12-2020 | Chippenham Town | 2-2 | Slough Town | League | | | Match report |
| 21-11-2020 | Dartford | 2-0 | Slough Town | League | | | Match report |
| 17-11-2020 | Slough Town | 1-3 | Hungerford Town | League | | | Match report |
| 14-11-2020 | Billericay Town | 2-0 | Slough Town | League | | | Match report |
| 07-11-2020 | Slough Town | 2-3 | Maidstone United | League | | | Match report |
| 31-10-2020 | Slough Town | 2-1 | Bath City | League | | | Match report |
| 17-10-2020 | Slough Town | 4-4 | Welling United | League | | | Match report |
| 13-10-2020 | Slough Town | 0-1 | Bath City | FA Cup | | | Match report |
| 10-10-2020 | Dorking Wanderers | 3-1 | Slough Town | League | | | Match report |
| 19-07-2020 | Slough Town | 0-3 | Dartford | Play Off | | | Match report |
| 14-03-2020 | Weymouth | 2-0 | Slough Town | League | | | Match report |
| 10-03-2020 | Slough Town | 2-2 | MK Dons | B&B Senior Cup | | | Match report |
| 07-03-2020 | Slough Town | 0-2 | Hungerford Town | League | | | Match report |
| 29-02-2020 | Dorking Wanderers | 3-5 | Slough Town | League | | | Match report |
| 26-02-2020 | Havant & Waterlooville | 1-0 | Slough Town | League | | | Match report |
| 22-02-2020 | Chelmsford City | 1-1 | Slough Town | League | | | Match report |
| 15-02-2020 | Slough Town | 1-1 | Havant & Waterlooville | League | | | Match report |
| 08-02-2020 | Welling United | 1-2 | Slough Town | League | | | Match report |
| 01-02-2020 | Slough Town | 0-1 | Oxford City | League | | | Match report |
| 28-01-2020 | Hampton & Richmond | 1-2 | Slough Town | League | | | Match report |
| 25-01-2020 | Braintree Town | 0-1 | Slough Town | League | | | Match report |
| 18-01-2020 | Slough Town | 1-0 | Dartford | League | | | Match report |
| 11-01-2020 | Billericay Town | 2-2 | Slough Town | League | | | Match report |
| 01-01-2020 | Wealdstone | 2-1 | Slough Town | League | | | Match report |
| 28-12-2019 | Hemel Hempstead Town | 1-1 | Slough Town | League | | | Match report |
| 07-12-2019 | Slough Town | 1-0 | Braintree Town | League | | | Match report |
| 30-11-2019 | Slough Town | 0-0 | Tonbridge Angels | League | | | Match report |
| 26-11-2019 | Slough Town | 2-3 | Concord Rangers | FA Trophy | | | Match report |
| 23-11-2019 | Concord Rangers | 0-0 | Slough Town | FA Trophy | | | Match report |
| 16-11-2019 | Chippenham Town | 0-3 | Slough Town | League | | | Match report |
| 02-11-2019 | Slough Town | 2-1 | Chelmsford City | League | | | Match report |
| 29-10-2019 | Slough Town | 1-0 | Welling United | League | | | Match report |
| 26-10-2019 | Oxford City | 2-1 | Slough Town | League | | | Match report |
| 12-10-2019 | Slough Town | 3-1 | Billericay Town | League | | | Match report |
| 08-10-2019 | Slough Town | 2-3 | Chippenham Town | FA Cup | | | Match report |
| 05-10-2019 | Chippenham Town | 3-3 | Slough Town | FA Cup | | | Match report |
| 28-09-2019 | Dartford | 2-3 | Slough Town | League | | | Match report |
| 21-09-2019 | Flackwell Heath | 0-3 | Slough Town | FA Cup | | | Match report |
| 14-09-2019 | Slough Town | 3-1 | Hampton & Richmond | League | | | Match report |
| 07-09-2019 | Eastbourne Borough | 0-2 | Slough Town | League | | | Match report |
| 03-09-2019 | Slough Town | 2-0 | Hemel Hempstead Town | League | | | Match report |
| 31-08-2019 | Slough Town | 1-1 | St Albans City | League | | | Match report |
| 26-08-2019 | Dulwich Hamlet | 2-3 | Slough Town | League | | | Match report |
| 24-08-2019 | Slough Town | 3-2 | Bath City | League | | | Match report |
| 17-08-2019 | Maidstone United | 1-1 | Slough Town | League | | | Match report |
| 13-08-2019 | Slough Town | 1-1 | Weymouth | League | | | Match report |
| 27-04-2019 | Truro City | 3-3 | Slough Town | League | | | Match report |
| 22-04-2019 | Slough Town | 1-1 | Eastbourne Borough | League | | | Match report |
| 20-04-2019 | Oxford City | 1-3 | Slough Town | League | | | Match report |
| 13-04-2019 | Slough Town | 1-0 | Welling United | League | | | Match report |
| 06-04-2019 | Hungerford Town | 1-2 | Slough Town | League | | | Match report |
| 23-03-2019 | Woking | 0-1 | Slough Town | League | | | Match report |
| 02-03-2019 | Slough Town | 1-0 | Hemel Hempstead Town | League | | | Match report |
Slough Town FC is not responsible for content produced on external websites | Copyright Slough Town FC 2023