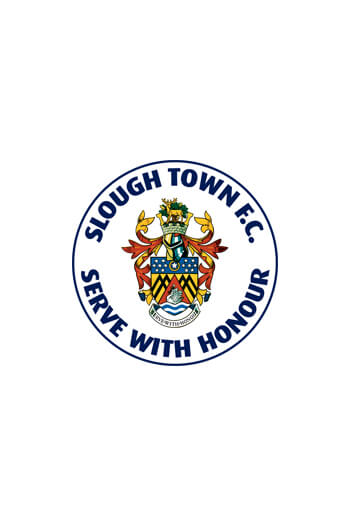 Stats
Position:
Unknown
First Appearance:
19-10-1985 vs Hendon
Appearances:
39
First Goal:
N/A
Goals:
0
Bio
John arrived from Croydon where he spent two seasons. He worked in the Slough area and lived in Brentford. Had a short spell at Carshalton before returning to Wexham Park.

If you can provide further information on this player, please contact us.
History
| Match Date | Home | Score | Away | Competition | Goals | Cards | |
| --- | --- | --- | --- | --- | --- | --- | --- |
| 02-12-1986 | Slough Town | 3-0 | Didcot Town | B&B Senior Cup | | | Match report |
| 11-11-1986 | Slough Town | 2-0 | Dorking | AC Delco Cup | | | Match report |
| 08-11-1986 | St Albans City | 0-2 | Slough Town | League | | | Match report |
| 04-11-1986 | Slough Town | 3-1 | Windsor & Eton | League | | | Match report |
| 28-10-1986 | Dover Athletic | 2-3 | Slough Town | FA Cup | | | Match report |
| 13-09-1986 | Slough Town | 1-1 | Bognor Regis Town | League | | | Match report |
| 06-09-1986 | Croydon | 1-1 | Slough Town | League | | | Match report |
| 02-09-1986 | Windsor & Eton | 3-1 | Slough Town | League | | | Match report |
| 30-08-1986 | Slough Town | 2-0 | Kingstonian | League | | | Match report |
| 26-08-1986 | Slough Town | 5-2 | Wokingham Town | League | | | Match report |
| 23-08-1986 | Bishop's Stortford | 2-1 | Slough Town | League | | | Match report |
| 19-08-1986 | Slough Town | 3-0 | Hitchin Town | League | | | Match report |
| 16-08-1986 | Slough Town | 1-0 | Walthamstow | League | | | Match report |
| 03-05-1986 | Kingstonian | 1-1 | Slough Town | League | | | Match report |
| 01-05-1986 | Slough Town | 2-3 | Yeovil Town | League | | | Match report |
| 29-04-1986 | Slough Town | 1-4 | Hendon | League | | | Match report |
| 26-04-1986 | Worthing | 2-1 | Slough Town | League | | | Match report |
| 19-04-1986 | Slough Town | 1-0 | Walthamstow | League | | | Match report |
| 17-04-1986 | Slough Town | 3-1 | Worthing | League | | | Match report |
| 15-04-1986 | Billericay Town | 2-3 | Slough Town | League | | | Match report |
| 12-04-1986 | Hitchin Town | 0-1 | Slough Town | League | | | Match report |
| 09-04-1986 | Yeovil Town | 3-4 | Slough Town | League | | | Match report |
| 05-04-1986 | Slough Town | 1-0 | Bishop's Stortford | League | | | Match report |
| 03-04-1986 | Slough Town | 1-2 | Hitchin Town | League | | | Match report |
| 31-03-1986 | Walthamstow | 1-2 | Slough Town | League | | | Match report |
| 29-03-1986 | Epsom | 2-1 | Slough Town | League | | | Match report |
| 27-03-1986 | Slough Town | 0-1 | Sutton United | League | | | Match report |
| 25-03-1986 | Slough Town | 4-3 | Billericay Town | League | | | Match report |
| 22-03-1986 | Slough Town | 1-2 | Dulwich Hamlet | League | | | Match report |
| 18-03-1986 | Bishop's Stortford | 0-3 | Slough Town | League | | | Match report |
| 11-03-1986 | Slough Town | 4-1 | Tooting | League | | | Match report |
| 08-03-1986 | Slough Town | 2-0 | Barking | League | | | Match report |
| 03-02-1986 | Dulwich Hamlet | 0-1 | Slough Town | League | | | Match report |
| 01-02-1986 | Slough Town | 2-3 | Farnborough Town | League | | | Match report |
| 28-01-1986 | Harrow Borough | 4-2 | Slough Town | League | | | Match report |
| 25-01-1986 | Bognor Regis Town | 3-0 | Slough Town | League | | | Match report |
| 02-11-1985 | Slough Town | 2-1 | Reading | B&B Senior Cup | | | Match report |
| 22-10-1985 | Slough Town | 3-1 | Bromley | AC Delco Cup | | | Match report |
| 19-10-1985 | Hendon | 1-1 | Slough Town | League | | | Match report |
Slough Town FC is not responsible for content produced on external websites | Copyright Slough Town FC 2021