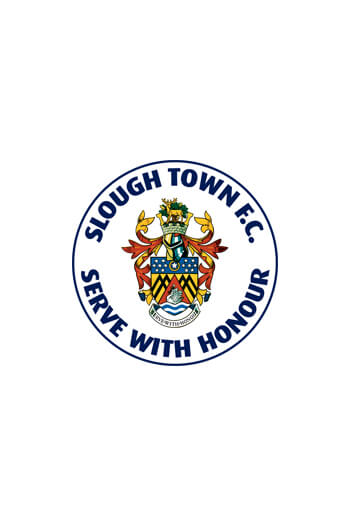 Position:
Midfielder
Achievements
1980/81 Isthmian League, Premier Division - winner
1980/81 Berks & Bucks Senior Cup - winner
1980/81 Isthmian League Cup - winner
Bio
Patrick Joseph "Pat" Morrissey was an Irish professional association footballer, who played as a striker.
Morrissey was born in Enniscorthy, County Wexford, but moved to England as a young child, and played schoolboy football at county level. In a career spanning 25 years, Morrissey played for Coventry City, Torquay United, Crewe Alexandra, Chester City, Watford, Aldershot (who signed him in exchange for Roger Joslyn), Swansea City, Dartford, Hayes, Slough Town, Carshalton Athletic, Hendon, Chesham United, Dunstable Town and Southall. He also played for the Republic of Ireland at under-23 level.
At Slough, Morrissey won a historic treble in 1980/81, the Isthmian League Championship and League Cup, as well as the Berks & Bucks Senior Cup. In the League Cup final against Walthamstow, Morrissey scored a hat-trick, all from the penalty spot.
Morrissey's first managerial role was as a player manager at Chesham United. He fulfilled the same roles at Dunstable Town and Southall, and also managed Buckingham Town and Colney Heath.
He died in 2005, and is survived by two sons, both of whom have played for Colney Heath.
Mens
| First Appearance | Appearances | First Goal | Goals |
| --- | --- | --- | --- |
| 05-04-1980 vs Hitchin Town | 55 | 23-08-1980 vs Carshalton Ath | 11 |
History
| Match Date | Home | Score | Away | Competition | Goals | Cards | |
| --- | --- | --- | --- | --- | --- | --- | --- |
| 07-05-1981 | Sutton United | 1-2 | Slough Town | League | | | Match report |
| 04-05-1981 | Walthamstow | 2-4 | Slough Town | Isthmian Lge Cup | | | Match report |
| 28-04-1981 | Slough Town | 3-2 | Sutton United | League | | | Match report |
| 25-04-1981 | Slough Town | 6-0 | Carshalton Ath | League | | | Match report |
| 22-04-1981 | Slough Town | 3-0 | Walthamstow | League | | | Match report |
| 20-04-1981 | Milton Keynes City | 0-2 | Slough Town | B&B Senior Cup | | | Match report |
| 18-04-1981 | Slough Town | 1-2 | Hendon | League | | | Match report |
| 14-04-1981 | Hitchin Town | 1-0 | Slough Town | League | | | Match report |
| 11-04-1981 | Enfield | 0-0 | Slough Town | League | | | Match report |
| 04-04-1981 | Slough Town | 4-0 | Croydon | League | | | Match report |
| 31-03-1981 | Slough Town | 2-1 | Bishop's Stortford | Isthmian Lge Cup | | | Match report |
| 28-03-1981 | Slough Town | 0-0 | Enfield | League | | | Match report |
| 24-03-1981 | Bishop's Stortford | 1-1 | Slough Town | Isthmian Lge Cup | | | Match report |
| 21-03-1981 | Slough Town | 2-1 | Aylesbury United | B&B Senior Cup | | | Match report |
| 07-03-1981 | Hendon | 1-1 | Slough Town | League | | | Match report |
| 28-02-1981 | Tooting | 2-1 | Slough Town | League | | | Match report |
| 21-02-1981 | Barking | 1-1 | Slough Town | League | | | Match report |
| 17-02-1981 | Slough Town | 1-0 | Enfield | Isthmian Lge Cup | | | Match report |
| 14-02-1981 | Slough Town | 5-1 | Dulwich Hamlet | League | | | Match report |
| 07-02-1981 | Leatherhead | 0-2 | Slough Town | League | | | Match report |
| 31-01-1981 | Didcot Town | 1-3 | Slough Town | B&B Senior Cup | | | Match report |
| 24-01-1981 | Dagenham | 0-2 | Slough Town | League | | | Match report |
| 17-01-1981 | Harlow Town | 1-1 | Slough Town | League | | | Match report |
| 10-01-1981 | Dartford | 4-1 | Slough Town | FA Trophy | | | Match report |
| 03-01-1981 | Slough Town | 1-0 | Boreham Wood | League | | | Match report |
| 01-01-1981 | Slough Town | 2-1 | Wycombe Wanderers | League | | | Match report |
| 27-12-1980 | Wycombe Wanderers | 1-4 | Slough Town | League | | | Match report |
| 23-12-1980 | Slough Town | 3-1 | Staines Town | League | | | Match report |
| 29-11-1980 | Slough Town | 6-0 | Wokingham Town | FA Trophy | | | Match report |
| 26-11-1980 | Newbury Town | 0-3 | Slough Town | B&B Senior Cup | | | Match report |
| 22-11-1980 | Croydon | 1-1 | Slough Town | League | | | Match report |
| 18-11-1980 | Slough Town | 3-1 | Barton Rovers | Isthmian Lge Cup | | | Match report |
| 01-11-1980 | Walthamstow | 0-2 | Slough Town | League | | | Match report |
| 28-10-1980 | Slough Town | 3-0 | Hayes | League | | | Match report |
| 25-10-1980 | Dulwich Hamlet | 0-1 | Slough Town | League | | | Match report |
| 21-10-1980 | Staines Town | 0-2 | Slough Town | League | | | Match report |
| 18-10-1980 | Slough Town | 0-1 | Barton Rovers | FA Cup | | | Match report |
| 11-10-1980 | Slough Town | 2-0 | Wantage Town | B&B Senior Cup | | | Match report |
| 30-09-1980 | Slough Town | 0-0 | Hitchin Town | League | | | Match report |
| 23-09-1980 | Slough Town | 3-1 | Dagenham | Isthmian Lge Cup | | | Match report |
| 20-09-1980 | Slough Town | 2-1 | Tooting | League | | | Match report |
| 13-09-1980 | Slough Town | 5-1 | Ware | FA Cup | | | Match report |
| 09-09-1980 | Slough Town | 1-1 | Woking | League | | | Match report |
| 06-09-1980 | Slough Town | 2-2 | Harlow Town | League | | | Match report |
| 02-09-1980 | Slough Town | 1-0 | Harrow Borough | League | | | Match report |
| 30-08-1980 | Bromley | 1-1 | Slough Town | League | | | Match report |
| 25-08-1980 | Slough Town | 2-1 | Horsham | Isthmian Lge Cup | | | Match report |
| 23-08-1980 | Carshalton Ath | 0-3 | Slough Town | League | | | Match report |
| 19-08-1980 | Hayes | 0-0 | Slough Town | League | | | Match report |
| 26-04-1980 | Slough Town | 2-2 | Woking | League | | | Match report |
| 21-04-1980 | Harrow Borough | 1-1 | Slough Town | League | | | Match report |
| 19-04-1980 | Hayes | 0-1 | Slough Town | League | | | Match report |
| 12-04-1980 | Boreham Wood | 3-2 | Slough Town | League | | | Match report |
| 07-04-1980 | Walthamstow | 3-0 | Slough Town | League | | | Match report |
| 05-04-1980 | Slough Town | 10-0 | Hitchin Town | League | | | Match report |
Slough Town FC is not responsible for content produced on external websites | Copyright Slough Town FC 2023