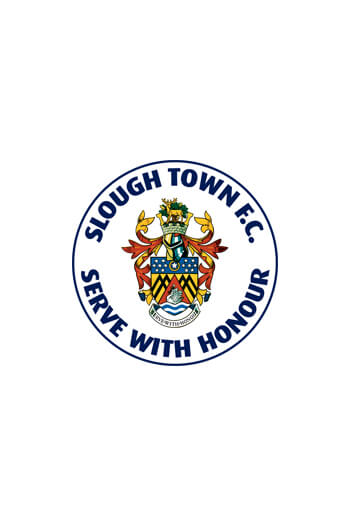 Stats
Position:
Midfielder
First Appearance:
23-09-1987 vs Southwick
Appearances:
76
First Goal:
03-11-1987 vs Bognor Regis Town
Goals:
12
Bio
John Anthony "Tony" Dennis (born 1 December 1963 in Eton, Berkshire) is a former professional footballer who played as a midfielder.

Dennis played for football league clubs Plymouth Argyle, Exeter City, Chesterfield, Colchester United, Lincoln City and made more than 100 appearances for Cambridge United in a career that spanned 17 years. Won the Fourth Division play offs and Third Division in successive seasons with Cambridge in 1990 and 1991.
History
| Match Date | Home | Score | Away | Competition | Goals | Cards | |
| --- | --- | --- | --- | --- | --- | --- | --- |
| 24-11-1990 | Slough Town | 0-0 | Kidderminster Harriers | League | | | Match report |
| 17-11-1990 | Slough Town | 0-1 | Macclesfield Town | League | | | Match report |
| 20-10-1990 | Slough Town | 3-0 | Barrow | League | | | Match report |
| 18-02-1989 | Wokingham Town | 1-1 | Slough Town | League | | | Match report |
| 11-02-1989 | Marlow | 0-2 | Slough Town | League | | | Match report |
| 07-02-1989 | Grays Athletic | 2-1 | Slough Town | League | | | Match report |
| 04-02-1989 | Slough Town | 4-0 | Croydon | League | | | Match report |
| 31-01-1989 | Slough Town | 1-2 | Burnham | B&B Senior Cup | | | Match report |
| 28-01-1989 | Leytonstone Ilford | 1-0 | Slough Town | League | | | Match report |
| 24-01-1989 | Hendon | 1-1 | Slough Town | League | | | Match report |
| 21-01-1989 | Slough Town | 4-1 | Bromley | League | | | Match report |
| 17-01-1989 | Burnham | 3-3 | Slough Town | B&B Senior Cup | | | Match report |
| 14-01-1989 | Welling United | 4-0 | Slough Town | FA Trophy | | | Match report |
| 07-01-1989 | Slough Town | 0-2 | Bishop's Stortford | League | | | Match report |
| 02-01-1989 | Windsor & Eton | 3-2 | Slough Town | League | | | Match report |
| 27-12-1988 | Slough Town | 0-3 | Farnborough Town | League | | | Match report |
| 17-12-1988 | Carshalton Ath | 0-0 | Slough Town | League | | | Match report |
| 10-12-1988 | Slough Town | 2-0 | Hayes | League | | | Match report |
| 15-11-1988 | Slough Town | 2-0 | Marlow | League | | | Match report |
| 12-11-1988 | Slough Town | 0-2 | Dagenham | League | | | Match report |
| 08-11-1988 | Bognor Regis Town | 1-0 | Slough Town | League | | | Match report |
| 05-11-1988 | Slough Town | 3-2 | Dulwich Hamlet | League | | | Match report |
| 01-11-1988 | Kingstonian | 0-1 | Slough Town | League | | | Match report |
| 29-10-1988 | Slough Town | 1-2 | Dartford | FA Cup | | | Match report |
| 22-10-1988 | Slough Town | 3-0 | Wokingham Town | League | | | Match report |
| 15-10-1988 | Tooting | 2-3 | Slough Town | League | | | Match report |
| 11-10-1988 | Hayes | 5-1 | Slough Town | Premier Interleague Cup | | | Match report |
| 08-10-1988 | Slough Town | 1-1 | Harrow Borough | League | | | Match report |
| 04-10-1988 | Slough Town | 2-2 | Hayes | Premier Interleague Cup | | | Match report |
| 01-10-1988 | Slough Town | 2-1 | Aylesbury United | B&B Senior Cup | | | Match report |
| 26-09-1988 | Croydon | 0-2 | Slough Town | League | | | Match report |
| 17-09-1988 | Dagenham | 0-1 | Slough Town | League | | | Match report |
| 13-09-1988 | Barking | 3-0 | Slough Town | AC Delco Cup | | | Match report |
| 10-09-1988 | Slough Town | 2-0 | Leytonstone Ilford | League | | | Match report |
| 03-09-1988 | Bromley | 0-1 | Slough Town | League | | | Match report |
| 30-08-1988 | Windsor & Eton | 0-1 | Slough Town | League | | | Match report |
| 27-08-1988 | Bishop's Stortford | 4-0 | Slough Town | League | | | Match report |
| 23-08-1988 | Hayes | 0-1 | Slough Town | League | | | Match report |
| 20-08-1988 | Slough Town | 1-0 | Barking | League | | | Match report |
| 05-05-1988 | Slough Town | 3-1 | Wokingham Town | League | | | Match report |
| 30-04-1988 | Slough Town | 1-0 | Croydon | League | | | Match report |
| 23-04-1988 | Slough Town | 1-0 | Bromley | League | | | Match report |
| 12-04-1988 | Bishop's Stortford | 1-1 | Slough Town | League | | | Match report |
| 02-04-1988 | Leytonstone Ilford | 3-0 | Slough Town | League | | | Match report |
| 28-03-1988 | Bognor Regis Town | 0-2 | Slough Town | League | | | Match report |
| 26-03-1988 | Slough Town | 3-0 | St Albans City | League | | | Match report |
| 22-03-1988 | Carshalton Ath | 1-1 | Slough Town | League | | | Match report |
| 19-03-1988 | Slough Town | 0-1 | Windsor & Eton | B&B Senior Cup | | | Match report |
| 12-03-1988 | Slough Town | 1-1 | Leyton Wingate | League | | | Match report |
| 08-03-1988 | St Albans City | 1-3 | Slough Town | League | | | Match report |
| 05-03-1988 | Kingstonian | 1-0 | Slough Town | League | | | Match report |
| 01-03-1988 | Slough Town | 0-0 | Hendon | League | | | Match report |
| 27-02-1988 | Harrow Borough | 1-3 | Slough Town | League | | | Match report |
| 23-02-1988 | Slough Town | 3-1 | Hungerford Town | B&B Senior Cup | | | Match report |
| 20-02-1988 | Slough Town | 0-1 | Carshalton Ath | League | | | Match report |
| 13-02-1988 | Slough Town | 1-0 | Hitchin Town | League | | | Match report |
| 06-02-1988 | Tooting | 2-0 | Slough Town | League | | | Match report |
| 01-02-1988 | Fisher Ath | 2-1 | Slough Town | FA Trophy | | | Match report |
| 26-01-1988 | Slough Town | 6-1 | Chalfont St Peter | B&B Senior Cup | | | Match report |
| 19-01-1988 | Slough Town | 1-1 | Basingstoke Town | League | | | Match report |
| 16-01-1988 | Slough Town | 2-0 | Barking | League | | | Match report |
| 09-01-1988 | Hayes | 3-1 | Slough Town | League | | | Match report |
| 02-01-1988 | Slough Town | 3-2 | Leytonstone Ilford | League | | | Match report |
| 26-12-1987 | Wokingham Town | 0-3 | Slough Town | League | | | Match report |
| 19-12-1987 | Slough Town | 3-1 | Dagenham | FA Trophy | | | Match report |
| 12-12-1987 | Slough Town | 2-0 | Maidenhead United | B&B Senior Cup | | | Match report |
| 08-12-1987 | Slough Town | 2-2 | Yeovil Town | League | | | Match report |
| 05-12-1987 | Leyton Wingate | 1-1 | Slough Town | League | | | Match report |
| 21-11-1987 | Slough Town | 3-3 | Saltash | FA Trophy | | | Match report |
| 14-11-1987 | Slough Town | 3-1 | Kingstonian | League | | | Match report |
| 10-11-1987 | Windsor & Eton | 1-0 | Slough Town | League | | | Match report |
| 07-11-1987 | Slough Town | 2-0 | Dulwich Hamlet | League | | | Match report |
| 03-11-1987 | Slough Town | 2-3 | Bognor Regis Town | General Motors A Cup | | | Match report |
| 31-10-1987 | Slough Town | 3-1 | Harrow Borough | League | | | Match report |
| 26-09-1987 | Farnborough Town | 4-1 | Slough Town | League | | | Match report |
| 23-09-1987 | Southwick | 3-1 | Slough Town | AC Delco Cup | | | Match report |
Slough Town FC is not responsible for content produced on external websites | Copyright Slough Town FC 2021