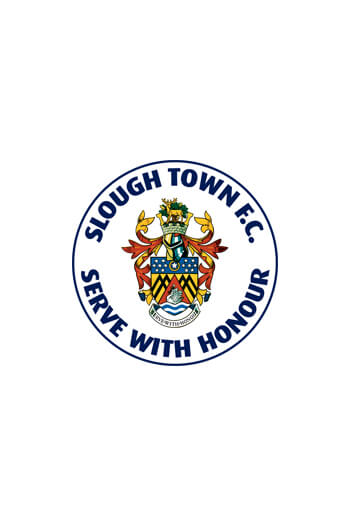 Position:
Midfielder
Bio
Combatative midfielder whose only goal for the club came in the FA Trophy. Did the 'dirty work' in the middle of the park to win the ball back and disrupt opposition attacks.
He began his career as an apprentice with Bournemouth, turning professional and making his league debut in the 1980–81 season. After only one further league appearance for Bournemouth, he dropped out of league football, joining Dagenham.
He later joined Walthamstow Avenue, from whom he joined Torquay United on a free transfer in March 1984. His only league appearance for the Gulls came during the 1983-84 season, a 2–1 defeat away to Hartlepool United on 17 March.
In 1984, Bailey moved to Grays Athletic. He subsequently joined Wealdstone from Wembley and in August 1989, returned to league football with Exeter City, again on a free transfer.
This time his career really took off, quickly establishing himself in the side, and after 64 league games, in which he scored two goals, he moved to Reading in December 1990 for a fee of £50,000 as the first signing under new owner John Madejski. In his first season and a half at Reading, he played 50 league games, scoring twice. However, out of the first team at the beginning of the 1992–93 season, he was loaned to Fulham making three league appearances.
Still unable to break back into the Reading line-up, he returned to Exeter City on a free transfer in December 1992, and quickly re-established himself at St. James' Park. In the summer of 1997, he was released after 152 further league appearances in which he scored four goals.
He joined Farnborough Town, beginning a journey around various non-league sides, quickly moving on to Slough Town in the 1997 close season. He remained at Slough until the end of the 1997–98 season, scoring one goal in the FA Trophy, but was one of many players who left during a summer that saw Slough in deep financial trouble and eventually voted out of the Conference.
Subsequently featured for Telford United, Forest Green with whom he played in the FA Trophy Final, Welling United, Basingstoke Town, Crawley Town, Aylesbury United, Grays Athletic, Weston-super-Mare, Bath City, Redbridge, Weymouth, Chippenham Town, Stansted, Chesham United, Ware and Potters Bar Town where he was coach. Has since taken up a player/manager at Interwood F.C.
Mens
| First Appearance | Appearances | First Goal | Goals |
| --- | --- | --- | --- |
| 16-08-1997 vs Kettering Town | 58 | 05-04-1998 vs Southport | 1 |
History
| Match Date | Home | Score | Away | Competition | Goals | Cards | |
| --- | --- | --- | --- | --- | --- | --- | --- |
| 28-04-1998 | Slough Town | 1-1 | Leek Town | League | | | Match report |
| 23-04-1998 | Slough Town | 1-1 | Kettering Town | League | | | Match report |
| 21-04-1998 | Dover Athletic | 2-1 | Slough Town | League | | | Match report |
| 18-04-1998 | Gateshead | 5-1 | Slough Town | League | | | Match report |
| 13-04-1998 | Slough Town | 1-1 | Yeovil Town | League | | | Match report |
| 07-04-1998 | Slough Town | 3-1 | Stevenage Borough | League | | | Match report |
| 05-04-1998 | Southport | 1-1 | Slough Town | FA Trophy | | | Match report |
| 31-03-1998 | Slough Town | 1-0 | Gateshead | League | | | Match report |
| 28-03-1998 | Slough Town | 0-1 | Southport | FA Trophy | | | Match report |
| 21-03-1998 | Hereford United | 1-1 | Slough Town | League | | | Match report |
| 16-03-1998 | Stevenage Borough | 4-2 | Slough Town | League | | | Match report |
| 14-03-1998 | Stevenage Borough | 0-1 | Slough Town | FA Trophy | | | Match report |
| 10-03-1998 | Slough Town | 1-3 | Woking | League | | | Match report |
| 07-03-1998 | Slough Town | 2-0 | Hednesford Town | League | | | Match report |
| 03-03-1998 | Slough Town | 1-0 | Telford Utd | League | | | Match report |
| 28-02-1998 | Morecambe | 2-1 | Slough Town | League | | | Match report |
| 24-02-1998 | Boreham Wood | 1-2 | Slough Town | FA Trophy | | | Match report |
| 21-02-1998 | Slough Town | 1-1 | Boreham Wood | FA Trophy | | | Match report |
| 18-02-1998 | Farnborough Town | 1-0 | Slough Town | League | | | Match report |
| 14-02-1998 | Northwich Victoria | 0-1 | Slough Town | League | | | Match report |
| 07-02-1998 | Slough Town | 3-0 | Hereford United | League | | | Match report |
| 03-02-1998 | Slough Town | 2-0 | Halifax Town | FA Trophy | | | Match report |
| 31-01-1998 | Halifax Town | 1-1 | Slough Town | FA Trophy | | | Match report |
| 24-01-1998 | Halifax Town | 1-0 | Slough Town | League | | | Match report |
| 17-01-1998 | Telford Utd | 0-1 | Slough Town | League | | | Match report |
| 13-01-1998 | Slough Town | 2-1 | Welling United | FA Trophy | | | Match report |
| 10-01-1998 | Welling United | 1-1 | Slough Town | FA Trophy | | | Match report |
| 01-01-1998 | Hayes | 0-1 | Slough Town | League | | | Match report |
| 29-12-1997 | Slough Town | 1-0 | Farnborough Town | League | | | Match report |
| 26-12-1997 | Slough Town | 0-0 | Hayes | League | | | Match report |
| 20-12-1997 | Yeovil Town | 2-1 | Slough Town | League | | | Match report |
| 13-12-1997 | Slough Town | 2-0 | Kidderminster Harriers | League | | | Match report |
| 06-12-1997 | Welling United | 1-1 | Slough Town | League | | | Match report |
| 29-11-1997 | Slough Town | 1-0 | Southport | League | | | Match report |
| 25-11-1997 | Cardiff City | 3-2 | Slough Town | FA Cup | | | Match report |
| 22-11-1997 | Hednesford Town | 2-1 | Slough Town | League | | | Match report |
| 18-11-1997 | Hayes | 2-0 | Slough Town | Isthmian Lge Sub. Cup | | | Match report |
| 15-11-1997 | Slough Town | 1-1 | Cardiff City | FA Cup | | | Match report |
| 08-11-1997 | Slough Town | 1-2 | Cheltenham Town | League | | | Match report |
| 01-11-1997 | Rushden & Diamonds | 0-1 | Slough Town | League | | | Match report |
| 25-10-1997 | Slough Town | 2-1 | Kingstonian | FA Cup | | | Match report |
| 18-10-1997 | Slough Town | 3-3 | Morecambe | League | | | Match report |
| 11-10-1997 | Slough Town | 6-1 | Tilbury | FA Cup | | | Match report |
| 04-10-1997 | Leek Town | 0-2 | Slough Town | League | | | Match report |
| 30-09-1997 | Slough Town | 0-0 | Walton & Hersham | FA Cup | | | Match report |
| 27-09-1997 | Walton & Hersham | 0-0 | Slough Town | FA Cup | | | Match report |
| 23-09-1997 | Cheltenham Town | 1-1 | Slough Town | League | | | Match report |
| 20-09-1997 | Slough Town | 3-0 | Northwich Victoria | League | | | Match report |
| 16-09-1997 | Slough Town | 5-0 | Baldock Town | FA Cup | | | Match report |
| 13-09-1997 | Baldock Town | 0-0 | Slough Town | FA Cup | | | Match report |
| 10-09-1997 | Slough Town | 1-2 | Welling United | League | | | Match report |
| 07-09-1997 | Southport | 1-2 | Slough Town | League | | | Match report |
| 02-09-1997 | Slough Town | 1-2 | Rushden & Diamonds | League | | | Match report |
| 30-08-1997 | Stalybridge Celtic | 0-1 | Slough Town | League | | | Match report |
| 25-08-1997 | Woking | 2-1 | Slough Town | League | | | Match report |
| 23-08-1997 | Slough Town | 1-1 | Halifax Town | League | | | Match report |
| 19-08-1997 | Slough Town | 2-4 | Dover Athletic | League | | | Match report |
| 16-08-1997 | Kettering Town | 3-3 | Slough Town | League | | | Match report |
Slough Town FC is not responsible for content produced on external websites | Copyright Slough Town FC 2023