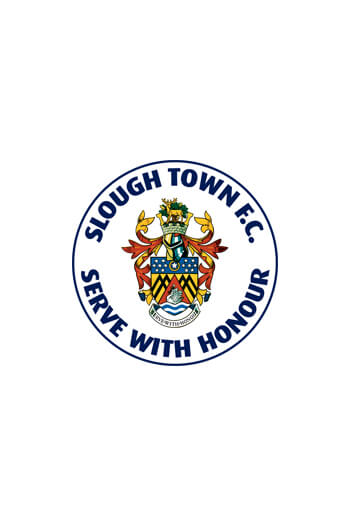 Stats
Position:
Defender
First Appearance:
24-08-1985 vs Tooting
Appearances:
56
First Goal:
02-11-1985 vs Reading
Goals:
11
Bio
An experienced defender who joined Slough this season from Harrow Borough for whom he made over 250 appearances. Previously with Maidenhead United, Southall and Wycombe Wanderers. Was team captain. Birmingham-born and was a teacher.

If you can provide information on this player, please contact us.
History
| Match Date | Home | Score | Away | Competition | Goals | Cards | |
| --- | --- | --- | --- | --- | --- | --- | --- |
| 03-05-1986 | Kingstonian | 1-1 | Slough Town | League | | | Match report |
| 01-05-1986 | Slough Town | 2-3 | Yeovil Town | League | | | Match report |
| 29-04-1986 | Slough Town | 1-4 | Hendon | League | | | Match report |
| 26-04-1986 | Worthing | 2-1 | Slough Town | League | | | Match report |
| 19-04-1986 | Slough Town | 1-0 | Walthamstow | League | | | Match report |
| 17-04-1986 | Slough Town | 3-1 | Worthing | League | | | Match report |
| 15-04-1986 | Billericay Town | 2-3 | Slough Town | League | | | Match report |
| 12-04-1986 | Hitchin Town | 0-1 | Slough Town | League | | | Match report |
| 09-04-1986 | Yeovil Town | 3-4 | Slough Town | League | | | Match report |
| 05-04-1986 | Slough Town | 1-0 | Bishop's Stortford | League | | | Match report |
| 03-04-1986 | Slough Town | 1-2 | Hitchin Town | League | | | Match report |
| 31-03-1986 | Walthamstow | 1-2 | Slough Town | League | | | Match report |
| 29-03-1986 | Epsom | 2-1 | Slough Town | League | | | Match report |
| 27-03-1986 | Slough Town | 0-1 | Sutton United | League | | | Match report |
| 25-03-1986 | Slough Town | 4-3 | Billericay Town | League | | | Match report |
| 22-03-1986 | Slough Town | 1-2 | Dulwich Hamlet | League | | | Match report |
| 18-03-1986 | Bishop's Stortford | 0-3 | Slough Town | League | | | Match report |
| 11-03-1986 | Slough Town | 4-1 | Tooting | League | | | Match report |
| 08-03-1986 | Slough Town | 2-0 | Barking | League | | | Match report |
| 03-02-1986 | Dulwich Hamlet | 0-1 | Slough Town | League | | | Match report |
| 01-02-1986 | Slough Town | 2-3 | Farnborough Town | League | | | Match report |
| 25-01-1986 | Bognor Regis Town | 3-0 | Slough Town | League | | | Match report |
| 21-01-1986 | Slough Town | 4-4 | Epsom | League | | | Match report |
| 18-01-1986 | Slough Town | 1-2 | Kettering Town | FA Trophy | | | Match report |
| 13-01-1986 | Slough Town | 0-2 | Hayes | League | | | Match report |
| 11-01-1986 | Carshalton Ath | 1-1 | Slough Town | League | | | Match report |
| 07-01-1986 | Barking | 4-3 | Slough Town | League | | | Match report |
| 01-01-1986 | Slough Town | 1-1 | Wokingham Town | League | | | Match report |
| 26-12-1985 | Windsor & Eton | 0-0 | Slough Town | League | | | Match report |
| 21-12-1985 | Slough Town | 1-0 | Tilbury | FA Trophy | | | Match report |
| 14-12-1985 | Wokingham Town | 4-0 | Slough Town | League | | | Match report |
| 10-12-1985 | Slough Town | 2-3 | Orient | FA Cup | | | Match report |
| 07-12-1985 | Orient | 2-2 | Slough Town | FA Cup | | | Match report |
| 03-12-1985 | Slough Town | 0-2 | Carshalton Ath | AC Delco Cup | | | Match report |
| 30-11-1985 | Slough Town | 1-0 | Bromley | FA Trophy | | | Match report |
| 26-11-1985 | Carshalton Ath | 2-2 | Slough Town | AC Delco Cup | | | Match report |
| 16-11-1985 | Slough Town | 2-2 | Aylesbury United | FA Cup | | | Match report |
| 12-11-1985 | Windsor & Eton | 3-1 | Slough Town | B&B Senior Cup | | | Match report |
| 09-11-1985 | Slough Town | 3-2 | Kingstonian | League | | | Match report |
| 02-11-1985 | Slough Town | 2-1 | Reading | B&B Senior Cup | | | Match report |
| 29-10-1985 | Kingstonian | 1-1 | Slough Town | FA Cup | | | Match report |
| 26-10-1985 | Slough Town | 2-2 | Kingstonian | FA Cup | | | Match report |
| 22-10-1985 | Slough Town | 3-1 | Bromley | AC Delco Cup | | | Match report |
| 19-10-1985 | Hendon | 1-1 | Slough Town | League | | | Match report |
| 15-10-1985 | Slough Town | 2-1 | Welling United | FA Cup | | | Match report |
| 12-10-1985 | Welling United | 0-0 | Slough Town | FA Cup | | | Match report |
| 05-10-1985 | Croydon | 1-0 | Slough Town | League | | | Match report |
| 28-09-1985 | Woking | 1-5 | Slough Town | FA Cup | | | Match report |
| 24-09-1985 | Slough Town | 3-1 | Windsor & Eton | League | | | Match report |
| 21-09-1985 | Farnborough Town | 2-1 | Slough Town | League | | | Match report |
| 14-09-1985 | Slough Town | 1-0 | Bognor Regis Town | League | | | Match report |
| 07-09-1985 | Merstham | 0-4 | Slough Town | FA Cup | | | Match report |
| 03-09-1985 | Hayes | 0-1 | Slough Town | League | | | Match report |
| 31-08-1985 | Slough Town | 2-1 | Carshalton Ath | League | | | Match report |
| 27-08-1985 | Slough Town | 0-0 | Croydon | League | | | Match report |
| 24-08-1985 | Tooting | 2-3 | Slough Town | League | | | Match report |
Slough Town FC is not responsible for content produced on external websites | Copyright Slough Town FC 2021