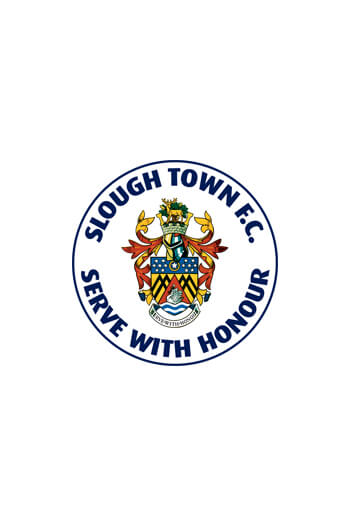 Position:
Midfielder
Bio
Terry Brown is the current manager of AFC Wimbledon and is the former manager of both Aldershot Town and Hayes.
Born in Hillingdon, London, Brown joined Hayes from local football as a 19 year-old and made his debut against Enfield Town in April 1971. He became a regular during the next season, and got a taste for the big occasion as a member of the team which first defeated Football League opposition in Bristol Rovers. He caught the attention of scouts from Fulham and Millwall, and was selected for the FA Amateur XI. After two seasons, he joined Sutton United briefly and then moved to Slough Town, before rejoining Hayes in August 1977, where he stayed until October 1979. In both spells he made a total of 148 appearances, and scored 45 goals. He left for Wokingham Town, where he played well into the 1980s.
Management career
Previous to becoming a manager he coached Wokingham Town, for whom he had also played.
He was in charge of Hayes for nine years between 1993 and 2002. He had managed to take the Middlesex side from the brink of relegation from the Isthmian League Premier Division to third in the Football Conference, just six points behind champions Cheltenham Town. But with a diminishing budget and his best players sold to make ends meet, Brown saw his side slip into a relegation dogfight. Frustrated, he applied for the Aldershot Town job and was selected for the job ahead of 50 other candidates.
Aldershot Town
Terry Brown was appointed as Aldershot manager on 25 March 2002, the 10th anniversary of the town's old club Aldershot being wound up in the High Court.
After winning the Hampshire Senior Cup in his first month in charge, he began to assemble what he hoped would be a squad capable of achieving the club promotion in his first full season in charge. The team managed to win the league by a clear 13 points from nearest rivals Canvey Island.
Brown and his part-time players had an impressive first Conference National season, upstaging expectations by qualifying for the end of season play-offs. Aldershot beat favourites Hereford United on penalties before finally succumbing to Shrewsbury Town in the final.
The following season, now armed with a full-time squad, Brown managed to equal the achievements of the previous season by again qualifying for the play-offs - despite playing less fluent football than in the previous campaign. This time, however, luck was not on Brown's side, as his team went down to another penalty shoot out defeat, this time to Carlisle United, despite leading 3–1 at one point in spot kicks.
After two consecutive play-off losses, much was expected of Brown in the 2005–06 season. The eventual 13th place finish was seen as an underachievement by all and forced Brown to almost completely restructure his entire squad in the summer of 2006.
Brown resigned one day before his fifth anniversary with the club to take care of his wife Susan who has leukaemia. His final match was a 1–0 win against Weymouth on 27 March 2007.
On 15 May 2007, Brown was announced as the new manager of AFC Wimbledon, following the resignation of Dave Anderson after the Dons' second successive play-off semi-final defeat in the Isthmian League. He was joined at Wimbledon by Stuart Cash, who had been his assistant at Aldershot, and who joined the Dons directly from Lewes, where he was assistant to Steve King. In his first season, they were promoted to the Conference South after a 2–1 play-off final win against Staines Town.
In the summer of 2008, Brown released eight of the promotion winning side. He said he wanted to build a more youthful side that could compete for promotion out of the Conference South. He led the team to the Conference South title, meaning they won promotion to the Conference National.
During the close season of 2009 'The Terry Brown Story' was produced by Cherry Red Records TV documenting both Terry's playing and managerial career in the form of a candid interview with the man himself.
Mens
| First Appearance | Appearances | First Goal | Goals |
| --- | --- | --- | --- |
| 08-09-1973 vs Dagenham | 160 | 25-09-1973 vs Southall | 54 |
History
| Match Date | Home | Score | Away | Competition | Goals | Cards | |
| --- | --- | --- | --- | --- | --- | --- | --- |
| 07-05-1977 | Slough Town | 1-3 | Enfield | League | | | Match report |
| 05-05-1977 | Slough Town | 0-0 | Hayes | League | | | Match report |
| 03-05-1977 | Walthamstow | 0-2 | Slough Town | League | | | Match report |
| 30-04-1977 | Hendon | 2-1 | Slough Town | League | | | Match report |
| 28-04-1977 | Slough Town | 2-0 | Dulwich Hamlet | League | | | Match report |
| 26-04-1977 | Slough Town | 2-1 | Ilford | League | | | Match report |
| 25-04-1977 | Woking | 1-0 | Slough Town | League | | | Match report |
| 23-04-1977 | Slough Town | 2-1 | Leytonstone | League | | | Match report |
| 21-04-1977 | Wycombe Wanderers | 1-0 | Slough Town | League | | | Match report |
| 18-04-1977 | Hungerford Town | 1-3 | Slough Town | B&B Senior Cup | | | Match report |
| 16-04-1977 | Slough Town | 2-3 | Dagenham | FA Trophy | | | Match report |
| 11-04-1977 | Hungerford Town | 1-1 | Slough Town | B&B Senior Cup | | | Match report |
| 02-04-1977 | Dulwich Hamlet | 0-1 | Slough Town | League | | | Match report |
| 29-03-1977 | Leatherhead | 3-0 | Slough Town | League | | | Match report |
| 26-03-1977 | Slough Town | 1-1 | Tooting | League | | | Match report |
| 24-03-1977 | Hendon | 2-1 | Slough Town | Isthmian Lge Sub. Cup | | | Match report |
| 22-03-1977 | Slough Town | 3-0 | Kingstonian | League | | | Match report |
| 12-03-1977 | Leytonstone | 0-0 | Slough Town | League | | | Match report |
| 02-03-1977 | Crook | 3-3 | Slough Town | FA Trophy | | | Match report |
| 12-02-1977 | Wokingham Town | 0-1 | Slough Town | B&B Senior Cup | | | Match report |
| 29-01-1977 | Barking | 3-0 | Slough Town | League | | | Match report |
| 25-01-1977 | Slough Town | 0-2 | Hendon | League | | | Match report |
| 22-01-1977 | Maidenhead United | 2-4 | Slough Town | B&B Senior Cup | | | Match report |
| 15-01-1977 | Enfield | 0-2 | Slough Town | FA Trophy | | | Match report |
| 08-01-1977 | Slough Town | 2-1 | Bishop's Stortford | League | | | Match report |
| 01-01-1977 | Hitchin Town | 0-3 | Slough Town | League | | | Match report |
| 18-12-1976 | Slough Town | 4-0 | Hayes | FA Trophy | | | Match report |
| 13-12-1976 | Croydon | 0-0 | Slough Town | League | | | Match report |
| 11-12-1976 | Dagenham | 1-0 | Slough Town | League | | | Match report |
| 04-12-1976 | Tilbury | 1-4 | Slough Town | League | | | Match report |
| 27-11-1976 | Tooting | 3-0 | Slough Town | League | | | Match report |
| 13-11-1976 | Hayes | 3-2 | Slough Town | League | | | Match report |
| 06-11-1976 | Woking | 0-0 | Slough Town | FA Cup | | | Match report |
| 30-10-1976 | Sutton United | 1-0 | Slough Town | League | | | Match report |
| 27-10-1976 | Oxford City | 0-5 | Slough Town | Isthmian Lge Sub. Cup | | | Match report |
| 28-09-1976 | Slough Town | 1-1 | Croydon | League | | | Match report |
| 25-09-1976 | Ilford | 0-1 | Slough Town | League | | | Match report |
| 20-09-1976 | Finchley | 0-4 | Slough Town | FA Cup | | | Match report |
| 18-09-1976 | Slough Town | 2-2 | Finchley | FA Cup | | | Match report |
| 14-09-1976 | Slough Town | 2-1 | Sutton United | League | | | Match report |
| 07-09-1976 | Kingstonian | 0-1 | Slough Town | League | | | Match report |
| 04-09-1976 | Slough Town | 0-1 | Hitchin Town | League | | | Match report |
| 31-08-1976 | Slough Town | 0-1 | Staines Town | League | | | Match report |
| 28-08-1976 | Enfield | 1-1 | Slough Town | League | | | Match report |
| 23-08-1976 | Southall | 2-0 | Slough Town | League | | | Match report |
| 21-08-1976 | Slough Town | 1-1 | Dagenham | League | | | Match report |
| 08-05-1976 | Tilbury | 0-4 | Slough Town | Isthmian Lge Sub. Cup | | | Match report |
| 04-05-1976 | Barking | 1-0 | Slough Town | League | | | Match report |
| 26-04-1976 | Wycombe Wanderers | 1-2 | Slough Town | Isthmian Lge Sub. Cup | | | Match report |
| 15-04-1976 | Harrow Borough | 2-3 | Slough Town | Isthmian Lge Sub. Cup | | | Match report |
| 07-04-1976 | Oxford City | 2-0 | Slough Town | League | | | Match report |
| 05-04-1976 | Slough Town | 2-0 | Maidenhead United | Isthmian Lge Sub. Cup | | | Match report |
| 03-04-1976 | Woking | 0-3 | Slough Town | League | | | Match report |
| 30-03-1976 | Slough Town | 2-0 | Leatherhead | League | | | Match report |
| 27-03-1976 | Slough Town | 0-2 | Hendon | League | | | Match report |
| 23-03-1976 | Slough Town | 2-1 | Barking | League | | | Match report |
| 13-03-1976 | Slough Town | 1-1 | Hayes | League | | | Match report |
| 09-03-1976 | Hampton | 1-3 | Slough Town | Isthmian Lge Sub. Cup | | | Match report |
| 06-03-1976 | Hungerford Town | 1-0 | Slough Town | B&B Senior Cup | | | Match report |
| 28-02-1976 | Slough Town | 1-0 | Bishop's Stortford | League | | | Match report |
| 21-02-1976 | Runcorn | 2-0 | Slough Town | FA Trophy | | | Match report |
| 14-02-1976 | Leytonstone | 0-2 | Slough Town | League | | | Match report |
| 09-02-1976 | Hendon | 1-0 | Slough Town | FA Trophy | | | Match report |
| 07-02-1976 | Slough Town | 5-0 | Clapton | League | | | Match report |
| 03-02-1976 | Slough Town | 0-0 | Hendon | FA Trophy | | | Match report |
| 31-01-1976 | Hendon | 2-2 | Slough Town | FA Trophy | | | Match report |
| 24-01-1976 | Slough Town | 2-1 | Thatcham Town | B&B Senior Cup | | | Match report |
| 17-01-1976 | Walthamstow | 2-2 | Slough Town | League | | | Match report |
| 10-01-1976 | Slough Town | 2-1 | Dover Athletic | FA Trophy | | | Match report |
| 27-12-1975 | Slough Town | 0-2 | Enfield | League | | | Match report |
| 22-12-1975 | Dagenham | 3-0 | Slough Town | League | | | Match report |
| 16-12-1975 | Slough Town | 2-1 | Oxford City | League | | | Match report |
| 13-12-1975 | Slough Town | 1-0 | Dulwich Hamlet | League | | | Match report |
| 06-12-1975 | Tooting | 1-0 | Slough Town | League | | | Match report |
| 29-11-1975 | Slough Town | 1-0 | Wycombe Wanderers | FA Trophy | | | Match report |
| 22-11-1975 | Hayes | 1-1 | Slough Town | League | | | Match report |
| 15-11-1975 | Hendon | 2-0 | Slough Town | League | | | Match report |
| 11-11-1975 | Kingstonian | 2-1 | Slough Town | League | | | Match report |
| 08-11-1975 | Slough Town | 4-1 | Woking | League | | | Match report |
| 01-11-1975 | Slough Town | 1-2 | Walton & Hersham | FA Cup | | | Match report |
| 28-10-1975 | Sutton United | 3-2 | Slough Town | League | | | Match report |
| 25-10-1975 | Slough Town | 2-0 | Leytonstone | League | | | Match report |
| 18-10-1975 | Clapton | 0-1 | Slough Town | League | | | Match report |
| 15-10-1975 | Slough Town | 0-0 | Staines Town | League | | | Match report |
| 07-10-1975 | Southall | 1-4 | Slough Town | League | | | Match report |
| 04-10-1975 | Ilford | 2-0 | Slough Town | League | | | Match report |
| 30-09-1975 | Slough Town | 4-3 | Wycombe Wanderers | League | | | Match report |
| 27-09-1975 | Slough Town | 1-1 | Walthamstow | League | | | Match report |
| 20-09-1975 | Bishop's Stortford | 1-0 | Slough Town | League | | | Match report |
| 13-09-1975 | Slough Town | 1-1 | Hitchin Town | League | | | Match report |
| 09-09-1975 | Slough Town | 4-1 | Kingstonian | League | | | Match report |
| 06-09-1975 | Enfield | 2-2 | Slough Town | League | | | Match report |
| 02-09-1975 | Staines Town | 1-1 | Slough Town | League | | | Match report |
| 26-08-1975 | Slough Town | 2-0 | Southall | League | | | Match report |
| 23-08-1975 | Dulwich Hamlet | 2-0 | Slough Town | League | | | Match report |
| 19-08-1975 | Wycombe Wanderers | 0-1 | Slough Town | League | | | Match report |
| 16-08-1975 | Slough Town | 1-1 | Tooting | League | | | Match report |
| 02-05-1975 | Slough Town | 1-2 | Hendon | League | | | Match report |
| 29-04-1975 | Enfield | 0-0 | Slough Town | League | | | Match report |
| 25-04-1975 | Hendon | 3-2 | Slough Town | League | | | Match report |
| 22-04-1975 | Slough Town | 0-1 | Woking | League | | | Match report |
| 19-04-1975 | Slough Town | 2-0 | Clapton | League | | | Match report |
| 15-04-1975 | Slough Town | 0-1 | Enfield | League | | | Match report |
| 12-04-1975 | Barking | 1-0 | Slough Town | League | | | Match report |
| 07-04-1975 | Slough Town | 2-3 | Walton & Hersham | League | | | Match report |
| 05-04-1975 | Dulwich Hamlet | 0-4 | Slough Town | League | | | Match report |
| 29-03-1975 | Dagenham | 1-2 | Slough Town | League | | | Match report |
| 25-03-1975 | Bishop's Stortford | 2-1 | Slough Town | League | | | Match report |
| 15-03-1975 | Slough Town | 2-0 | Leytonstone | League | | | Match report |
| 08-03-1975 | Bromley | 1-5 | Slough Town | League | | | Match report |
| 01-03-1975 | Slough Town | 2-1 | Ilford | League | | | Match report |
| 22-02-1975 | Leytonstone | 1-0 | Slough Town | League | | | Match report |
| 15-02-1975 | Clapton | 0-5 | Slough Town | League | | | Match report |
| 11-02-1975 | Slough Town | 2-1 | Leatherhead | League | | | Match report |
| 08-02-1975 | Slough Town | 0-3 | Wycombe Wanderers | B&B Senior Cup | | | Match report |
| 04-02-1975 | Hitchin Town | 2-1 | Slough Town | League | | | Match report |
| 11-01-1975 | Slough Town | 1-0 | Walthamstow | League | | | Match report |
| 04-01-1975 | Slough Town | 2-3 | Dagenham | League | | | Match report |
| 28-12-1974 | Slough Town | 1-1 | Tooting | League | | | Match report |
| 21-12-1974 | Slough Town | 3-0 | Sutton United | League | | | Match report |
| 14-12-1974 | Slough Town | 6-1 | Hitchin Town | League | | | Match report |
| 07-12-1974 | Slough Town | 3-0 | Bromley | League | | | Match report |
| 20-08-1974 | Wycombe Wanderers | 1-0 | Slough Town | League | | | Match report |
| 17-08-1974 | Sutton United | 1-0 | Slough Town | League | | | Match report |
| 06-05-1974 | Slough Town | 1-2 | Hayes | Premier Midweek FL | | | Match report |
| 01-05-1974 | Slough Town | 1-0 | Horsham | League | | | Match report |
| 22-04-1974 | Wokingham Town | 2-3 | Slough Town | League | | | Match report |
| 19-04-1974 | Boreham Wood | 1-7 | Slough Town | Premier Midweek FL | | | Match report |
| 15-04-1974 | Wycombe Wanderers | 1-3 | Slough Town | B&B Senior Cup | | | Match report |
| 08-04-1974 | Slough Town | 1-0 | Hampton | League | | | Match report |
| 27-03-1974 | Slough Town | 4-1 | Wembley | Premier Midweek FL | | | Match report |
| 09-03-1974 | Dagenham | 2-1 | Slough Town | League | | | Match report |
| 03-03-1974 | Slough Town | 1-0 | Abingdon | B&B Senior Cup | | | Match report |
| 16-02-1974 | Slough Town | 1-1 | Staines Town | League | | | Match report |
| 02-02-1974 | Ashington | 1-0 | Slough Town | FA Amateur Cup | | | Match report |
| 26-01-1974 | Slough Town | 1-1 | Ashington | FA Amateur Cup | | | Match report |
| 20-01-1974 | Slough Town | 2-1 | Wokingham Town | B&B Senior Cup | | | Match report |
| 13-01-1974 | Slough Town | 1-0 | Oxford City | FA Amateur Cup | | | Match report |
| 05-01-1974 | Oxford City | 1-1 | Slough Town | FA Amateur Cup | | | Match report |
| 30-12-1973 | Slough Town | 3-3 | Chesham United | League | | | Match report |
| 22-12-1973 | Southall | 0-0 | Slough Town | League | | | Match report |
| 15-12-1973 | Slough Town | 3-1 | Tilbury | League | | | Match report |
| 08-12-1973 | Staines Town | 0-2 | Slough Town | League | | | Match report |
| 01-12-1973 | Slough Town | 1-0 | Wokingham Town | League | | | Match report |
| 24-11-1973 | Reading | 3-0 | Slough Town | FA Cup | | | Match report |
| 17-11-1973 | Finchley | 1-0 | Slough Town | League | | | Match report |
| 10-11-1973 | Slough Town | 4-0 | Harwich | League | | | Match report |
| 03-11-1973 | Horsham | 1-0 | Slough Town | League | | | Match report |
| 30-10-1973 | Wembley | 0-1 | Slough Town | Premier Midweek FL | | | Match report |
| 27-10-1973 | Carshalton Ath | 1-1 | Slough Town | League | | | Match report |
| 24-10-1973 | Slough Town | 1-0 | Southall | Premier Midweek FL | | | Match report |
| 20-10-1973 | Slough Town | 4-0 | Southall | League | | | Match report |
| 13-10-1973 | Harwich | 0-1 | Slough Town | League | | | Match report |
| 03-10-1973 | Slough Town | 5-1 | Boreham Wood | Premier Midweek FL | | | Match report |
| 29-09-1973 | Tilbury | 2-0 | Slough Town | League | | | Match report |
| 25-09-1973 | Southall | 0-5 | Slough Town | Premier Midweek FL | | | Match report |
| 22-09-1973 | Slough Town | 2-0 | Carshalton Ath | League | | | Match report |
| 19-09-1973 | Slough Town | 6-0 | Feltham | Premier Midweek FL | | | Match report |
| 11-09-1973 | Hertford Town | 2-0 | Slough Town | League | | | Match report |
| 08-09-1973 | Slough Town | 2-3 | Dagenham | League | | | Match report |
Slough Town FC is not responsible for content produced on external websites | Copyright Slough Town FC 2023