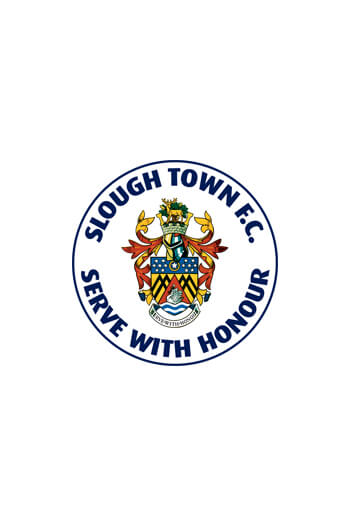 Position:
Defender
Achievements
1980/81 Isthmian League, Premier Division - winner
1980/81 Berks & Bucks Senior Cup - winner
Bio
Steve had a number of spells at the Club having originally left to join Molesey in 1982 for £500.
Began with Southampton and then Millwall, moving into non-league football with Slough where he played for five seasons.
After short spells with Molesey, Wycombe and Chesham, he returned to Slough before switching in the summer of 1984 to Wokingham.
Norman established himself as a first team regular either at full-back or as a central defender. Was captain of the Slough Youth side which won the Isthmian Youth Cup in 1979.
He was a motor mechanic who lived in Slough.
Mens
| First Appearance | Appearances | First Goal | Goals |
| --- | --- | --- | --- |
| 27-01-1979 vs Flackwell Heath | 154 | 22-08-1981 vs Tooting | 10 |
History
| Match Date | Home | Score | Away | Competition | Goals | Cards | |
| --- | --- | --- | --- | --- | --- | --- | --- |
| 25-01-1986 | Bognor Regis Town | 3-0 | Slough Town | League | | | Match report |
| 21-01-1986 | Slough Town | 4-4 | Epsom | League | | | Match report |
| 18-01-1986 | Slough Town | 1-2 | Kettering Town | FA Trophy | | | Match report |
| 13-01-1986 | Slough Town | 0-2 | Hayes | League | | | Match report |
| 11-01-1986 | Carshalton Ath | 1-1 | Slough Town | League | | | Match report |
| 01-01-1986 | Slough Town | 1-1 | Wokingham Town | League | | | Match report |
| 10-12-1985 | Slough Town | 2-3 | Orient | FA Cup | | | Match report |
| 07-12-1985 | Orient | 2-2 | Slough Town | FA Cup | | | Match report |
| 03-12-1985 | Slough Town | 0-2 | Carshalton Ath | AC Delco Cup | | | Match report |
| 30-11-1985 | Slough Town | 1-0 | Bromley | FA Trophy | | | Match report |
| 26-11-1985 | Carshalton Ath | 2-2 | Slough Town | AC Delco Cup | | | Match report |
| 23-11-1985 | Sutton United | 4-1 | Slough Town | League | | | Match report |
| 19-11-1985 | Aylesbury United | 2-5 | Slough Town | FA Cup | | | Match report |
| 16-11-1985 | Slough Town | 2-2 | Aylesbury United | FA Cup | | | Match report |
| 12-11-1985 | Windsor & Eton | 3-1 | Slough Town | B&B Senior Cup | | | Match report |
| 09-11-1985 | Slough Town | 3-2 | Kingstonian | League | | | Match report |
| 06-11-1985 | Slough Town | 0-0 | Harrow Borough | League | | | Match report |
| 04-11-1985 | Slough Town | 2-1 | Kingstonian | FA Cup | | | Match report |
| 02-11-1985 | Slough Town | 2-1 | Reading | B&B Senior Cup | | | Match report |
| 29-10-1985 | Kingstonian | 1-1 | Slough Town | FA Cup | | | Match report |
| 26-10-1985 | Slough Town | 2-2 | Kingstonian | FA Cup | | | Match report |
| 22-10-1985 | Slough Town | 3-1 | Bromley | AC Delco Cup | | | Match report |
| 19-10-1985 | Hendon | 1-1 | Slough Town | League | | | Match report |
| 15-10-1985 | Slough Town | 2-1 | Welling United | FA Cup | | | Match report |
| 12-10-1985 | Welling United | 0-0 | Slough Town | FA Cup | | | Match report |
| 05-10-1985 | Croydon | 1-0 | Slough Town | League | | | Match report |
| 28-09-1985 | Woking | 1-5 | Slough Town | FA Cup | | | Match report |
| 24-09-1985 | Slough Town | 3-1 | Windsor & Eton | League | | | Match report |
| 21-09-1985 | Farnborough Town | 2-1 | Slough Town | League | | | Match report |
| 14-09-1985 | Slough Town | 1-0 | Bognor Regis Town | League | | | Match report |
| 07-09-1985 | Merstham | 0-4 | Slough Town | FA Cup | | | Match report |
| 03-09-1985 | Hayes | 0-1 | Slough Town | League | | | Match report |
| 31-08-1985 | Slough Town | 2-1 | Carshalton Ath | League | | | Match report |
| 27-08-1985 | Slough Town | 0-0 | Croydon | League | | | Match report |
| 24-08-1985 | Tooting | 2-3 | Slough Town | League | | | Match report |
| 23-04-1984 | Wycombe Wanderers | 1-2 | Slough Town | League | | | Match report |
| 21-04-1984 | Slough Town | 2-2 | Harlow Town | League | | | Match report |
| 17-04-1984 | Barking | 1-0 | Slough Town | League | | | Match report |
| 14-04-1984 | Harlow Town | 3-2 | Slough Town | League | | | Match report |
| 10-04-1984 | Slough Town | 2-4 | Dulwich Hamlet | League | | | Match report |
| 05-04-1984 | Slough Town | 1-0 | Tooting | League | | | Match report |
| 18-02-1984 | Croydon | 2-2 | Slough Town | League | | | Match report |
| 11-02-1984 | Slough Town | 2-0 | Billericay Town | League | | | Match report |
| 28-01-1984 | Slough Town | 1-1 | Bishop's Stortford | League | | | Match report |
| 17-01-1984 | Slough Town | 3-4 | Dulwich Hamlet | FA Trophy | | | Match report |
| 10-01-1984 | Slough Town | 0-2 | Wokingham Town | League | | | Match report |
| 26-12-1983 | Slough Town | 3-0 | Wycombe Wanderers | League | | | Match report |
| 03-12-1983 | Tooting | 3-0 | Slough Town | League | | | Match report |
| 26-11-1983 | Slough Town | 0-2 | Harrow Borough | League | | | Match report |
| 22-11-1983 | Slough Town | 1-2 | Chalfont St Peter | B&B Senior Cup | | | Match report |
| 19-11-1983 | Bognor Regis Town | 2-2 | Slough Town | League | | | Match report |
| 15-11-1983 | Worthing | 2-1 | Slough Town | League | | | Match report |
| 12-11-1983 | Slough Town | 5-1 | Croydon | League | | | Match report |
| 08-11-1983 | Dulwich Hamlet | 4-6 | Slough Town | League | | | Match report |
| 05-11-1983 | Bromley | 3-3 | Slough Town | League | | | Match report |
| 01-11-1983 | Carshalton Ath | 1-2 | Slough Town | League | | | Match report |
| 29-10-1983 | Poole Town | 3-0 | Slough Town | FA Cup | | | Match report |
| 22-10-1983 | Slough Town | 3-1 | Hendon | League | | | Match report |
| 18-10-1983 | Slough Town | 2-1 | Wolverton | B&B Senior Cup | | | Match report |
| 15-10-1983 | Slough Town | 3-2 | Hampton | FA Cup | | | Match report |
| 11-10-1983 | Wokingham Town | 0-0 | Slough Town | League | | | Match report |
| 08-10-1983 | Walthamstow | 0-2 | Slough Town | League | | | Match report |
| 04-10-1983 | Slough Town | 5-1 | Hitchin Town | League | | | Match report |
| 01-10-1983 | Whyteleafe | 0-5 | Slough Town | FA Cup | | | Match report |
| 27-09-1983 | Clapton | 1-0 | Slough Town | Hennessey Cup | | | Match report |
| 24-09-1983 | Slough Town | 1-0 | Sutton United | League | | | Match report |
| 17-09-1983 | Hounslow | 0-3 | Slough Town | FA Cup | | | Match report |
| 13-09-1983 | Slough Town | 1-0 | Hayes | League | | | Match report |
| 10-09-1983 | Billericay Town | 0-3 | Slough Town | League | | | Match report |
| 06-09-1983 | Slough Town | 2-4 | Worthing | League | | | Match report |
| 03-09-1983 | Slough Town | 2-1 | Leytonstone Ilford | League | | | Match report |
| 29-08-1983 | Tilbury | 0-4 | Slough Town | Hennessey Cup | | | Match report |
| 27-08-1983 | Bishop's Stortford | 2-1 | Slough Town | League | | | Match report |
| 23-08-1983 | Staines Town | 2-3 | Slough Town | League | | | Match report |
| 20-08-1983 | Slough Town | 1-1 | Barking | League | | | Match report |
| 16-02-1982 | Slough Town | 4-1 | Hayes | League | | | Match report |
| 13-02-1982 | Slough Town | 2-0 | Harlow Town | League | | | Match report |
| 08-02-1982 | Harrow Borough | 2-2 | Slough Town | League | | | Match report |
| 30-01-1982 | Barking | 0-0 | Slough Town | League | | | Match report |
| 26-01-1982 | Aylesbury United | 0-0 | Slough Town | B&B Senior Cup | | | Match report |
| 23-01-1982 | Slough Town | 0-0 | Croydon | League | | | Match report |
| 19-01-1982 | Slough Town | 4-2 | Bath City | FA Trophy | | | Match report |
| 05-01-1982 | Slough Town | 2-3 | Wycombe Wanderers | Hennessey Cup | | | Match report |
| 02-01-1982 | Staines Town | 2-4 | Slough Town | League | | | Match report |
| 05-12-1981 | Billericay Town | 0-1 | Slough Town | League | | | Match report |
| 24-11-1981 | Slough Town | 6-0 | Didcot Town | B&B Senior Cup | | | Match report |
| 21-11-1981 | Dulwich Hamlet | 2-4 | Slough Town | League | | | Match report |
| 17-11-1981 | Hendon | 0-0 | Slough Town | League | | | Match report |
| 14-11-1981 | Slough Town | 4-0 | Bishop's Stortford | League | | | Match report |
| 07-11-1981 | Slough Town | 0-3 | Hitchin Town | League | | | Match report |
| 03-11-1981 | Hayes | 2-1 | Slough Town | League | | | Match report |
| 31-10-1981 | Sutton United | 2-1 | Slough Town | League | | | Match report |
| 27-10-1981 | Slough Town | 3-3 | Wycombe Wanderers | League | | | Match report |
| 24-10-1981 | Slough Town | 1-0 | Leatherhead | League | | | Match report |
| 20-10-1981 | Woking | 1-1 | Slough Town | League | | | Match report |
| 17-10-1981 | Croydon | 1-1 | Slough Town | League | | | Match report |
| 13-10-1981 | Slough Town | 3-2 | Boreham Wood | League | | | Match report |
| 31-08-1981 | Harwich | 0-1 | Slough Town | Hennessey Cup | | | Match report |
| 29-08-1981 | Slough Town | 0-0 | Barking | League | | | Match report |
| 25-08-1981 | Boreham Wood | 1-1 | Slough Town | League | | | Match report |
| 22-08-1981 | Slough Town | 5-2 | Tooting | League | | | Match report |
| 18-08-1981 | Slough Town | 0-0 | Woking | League | | | Match report |
| 24-03-1981 | Bishop's Stortford | 1-1 | Slough Town | Isthmian Lge Cup | | | Match report |
| 21-03-1981 | Slough Town | 2-1 | Aylesbury United | B&B Senior Cup | | | Match report |
| 07-03-1981 | Hendon | 1-1 | Slough Town | League | | | Match report |
| 28-02-1981 | Tooting | 2-1 | Slough Town | League | | | Match report |
| 21-02-1981 | Barking | 1-1 | Slough Town | League | | | Match report |
| 17-02-1981 | Slough Town | 1-0 | Enfield | Isthmian Lge Cup | | | Match report |
| 14-02-1981 | Slough Town | 5-1 | Dulwich Hamlet | League | | | Match report |
| 07-02-1981 | Leatherhead | 0-2 | Slough Town | League | | | Match report |
| 17-01-1981 | Harlow Town | 1-1 | Slough Town | League | | | Match report |
| 10-01-1981 | Dartford | 4-1 | Slough Town | FA Trophy | | | Match report |
| 03-01-1981 | Slough Town | 1-0 | Boreham Wood | League | | | Match report |
| 01-01-1981 | Slough Town | 2-1 | Wycombe Wanderers | League | | | Match report |
| 27-12-1980 | Wycombe Wanderers | 1-4 | Slough Town | League | | | Match report |
| 23-12-1980 | Slough Town | 3-1 | Staines Town | League | | | Match report |
| 16-12-1980 | Boreham Wood | 1-0 | Slough Town | League | | | Match report |
| 13-12-1980 | Slough Town | 2-1 | Bromley | League | | | Match report |
| 09-12-1980 | Leytonstone Ilford | 3-3 | Slough Town | League | | | Match report |
| 06-12-1980 | Slough Town | 1-0 | Barking | League | | | Match report |
| 29-11-1980 | Slough Town | 6-0 | Wokingham Town | FA Trophy | | | Match report |
| 01-11-1980 | Walthamstow | 0-2 | Slough Town | League | | | Match report |
| 28-10-1980 | Slough Town | 3-0 | Hayes | League | | | Match report |
| 25-10-1980 | Dulwich Hamlet | 0-1 | Slough Town | League | | | Match report |
| 21-10-1980 | Staines Town | 0-2 | Slough Town | League | | | Match report |
| 18-10-1980 | Slough Town | 0-1 | Barton Rovers | FA Cup | | | Match report |
| 11-10-1980 | Slough Town | 2-0 | Wantage Town | B&B Senior Cup | | | Match report |
| 04-10-1980 | Hounslow | 1-3 | Slough Town | FA Cup | | | Match report |
| 06-09-1980 | Slough Town | 2-2 | Harlow Town | League | | | Match report |
| 02-09-1980 | Slough Town | 1-0 | Harrow Borough | League | | | Match report |
| 25-08-1980 | Slough Town | 2-1 | Horsham | Isthmian Lge Cup | | | Match report |
| 11-03-1980 | Staines Town | 2-0 | Slough Town | League | | | Match report |
| 08-03-1980 | Slough Town | 2-1 | Carshalton Ath | League | | | Match report |
| 04-03-1980 | Carshalton Ath | 1-1 | Slough Town | League | | | Match report |
| 06-11-1979 | Enfield | 5-0 | Slough Town | League | | | Match report |
| 23-10-1979 | Slough Town | 1-3 | Tilbury | League | | | Match report |
| 20-10-1979 | Walton & Hersham | 0-2 | Slough Town | FA Cup | | | Match report |
| 16-10-1979 | Barking | 3-1 | Slough Town | League | | | Match report |
| 13-10-1979 | Woking | 4-0 | Slough Town | League | | | Match report |
| 09-10-1979 | Slough Town | 0-1 | Dagenham | League | | | Match report |
| 06-10-1979 | Hayes | 2-4 | Slough Town | FA Cup | | | Match report |
| 02-10-1979 | Slough Town | 1-0 | Didcot Town | B&B Senior Cup | | | Match report |
| 29-09-1979 | Slough Town | 2-2 | Harrow Borough | League | | | Match report |
| 25-09-1979 | Slough Town | 1-3 | Harlow Town | League | | | Match report |
| 22-09-1979 | Wycombe Wanderers | 1-0 | Slough Town | League | | | Match report |
| 15-09-1979 | Crawley Town | 0-0 | Slough Town | FA Cup | | | Match report |
| 11-09-1979 | Slough Town | 1-1 | Dulwich Hamlet | League | | | Match report |
| 21-08-1979 | Slough Town | 1-1 | Oxford City | League | | | Match report |
| 21-04-1979 | Croydon | 4-2 | Slough Town | League | | | Match report |
| 14-04-1979 | Slough Town | 0-0 | Tilbury | League | | | Match report |
| 07-04-1979 | Hayes | 1-1 | Slough Town | League | | | Match report |
| 31-03-1979 | Slough Town | 5-0 | Tooting | League | | | Match report |
| 24-03-1979 | Slough Town | 0-1 | Wycombe Wanderers | B&B Senior Cup | | | Match report |
| 27-01-1979 | Flackwell Heath | 0-2 | Slough Town | B&B Senior Cup | | | Match report |
Slough Town FC is not responsible for content produced on external websites | Copyright Slough Town FC 2023