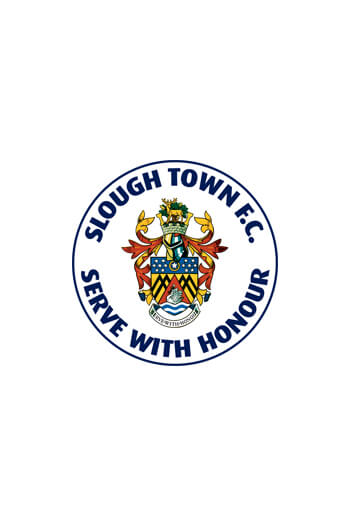 Position:
Defender
Achievements
2017/18 Won promotion to National League South
2017/18 Supporters' Player of the Season
2018/19 Berks & Bucks FA Senior Cup
Bio
George Wells is a 23-year-old left-back who signed for the Rebels from Ryman League, Premier Division side Kingstonian in the summer of 2017.
Joint managers Neil Baker and Jon Underwood have kept tabs on George since he made his debut for Hampton & Richmond Borough at a young age, and he has since developed into an excellent defender.
George has often put in man of the match calibre performances, helping his side to a strong start to the 2017/18 season, and has also chipped in with goals, including the winner against Poole Town in Third Round Qualifying of the FA Cup.
Mens
| First Appearance | Appearances | First Goal | Goals |
| --- | --- | --- | --- |
| 12-08-2017 vs Kettering Town | 165 | 30-09-2017 vs Poole Town | 12 |
History
| Match Date | Home | Score | Away | Competition | Goals | Cards | |
| --- | --- | --- | --- | --- | --- | --- | --- |
| 26-11-2022 | Slough Town | 1-5 | Eastbourne Borough | League | | | Match report |
| 19-11-2022 | Hanwell Town | 0-3 | Slough Town | FA Trophy | | | Match report |
| 15-11-2022 | Maidenhead United | 1-1 | Slough Town | B&B Senior Cup | | | Match report |
| 12-11-2022 | Hungerford Town | 2-1 | Slough Town | League | | | Match report |
| 08-11-2022 | Welling United | 0-0 | Slough Town | League | | | Match report |
| 05-11-2022 | Slough Town | 1-3 | St Albans City | League | | | Match report |
| 29-10-2022 | Worthing | 2-2 | Slough Town | League | | | Match report |
| 25-10-2022 | Slough Town | 1-2 | Dartford | League | | | Match report |
| 22-10-2022 | Slough Town | 2-3 | Weymouth | League | | | Match report |
| 15-10-2022 | Dover Athletic | 3-0 | Slough Town | League | | | Match report |
| 08-10-2022 | Slough Town | 0-2 | Hemel Hempstead Town | League | | | Match report |
| 27-09-2022 | Chippenham Town | 0-1 | Slough Town | League | | | Match report |
| 24-09-2022 | Braintree Town | 1-1 | Slough Town | League | | | Match report |
| 17-09-2022 | Slough Town | 1-3 | Worthing | FA Cup | | | Match report |
| 13-09-2022 | Slough Town | 1-0 | Taunton Town | League | | | Match report |
| 03-09-2022 | Slough Town | 2-1 | Hampton & Richmond | League | | | Match report |
| 29-08-2022 | Bath City | 5-1 | Slough Town | League | | | Match report |
| 27-08-2022 | Slough Town | 3-1 | Cheshunt | League | | | Match report |
| 20-08-2022 | Dulwich Hamlet | 1-2 | Slough Town | League | | | Match report |
| 16-08-2022 | Slough Town | 0-2 | Chelmsford City | League | | | Match report |
| 13-08-2022 | Slough Town | 1-1 | Tonbridge Angels | League | | | Match report |
| 06-08-2022 | Havant & Waterlooville | 3-1 | Slough Town | League | | | Match report |
| 19-07-2020 | Slough Town | 0-3 | Dartford | Play Off | | | Match report |
| 10-03-2020 | Slough Town | 2-2 | MK Dons | B&B Senior Cup | | | Match report |
| 07-03-2020 | Slough Town | 0-2 | Hungerford Town | League | | | Match report |
| 29-02-2020 | Dorking Wanderers | 3-5 | Slough Town | League | | | Match report |
| 22-02-2020 | Chelmsford City | 1-1 | Slough Town | League | | | Match report |
| 15-02-2020 | Slough Town | 1-1 | Havant & Waterlooville | League | | | Match report |
| 08-02-2020 | Welling United | 1-2 | Slough Town | League | | | Match report |
| 01-02-2020 | Slough Town | 0-1 | Oxford City | League | | | Match report |
| 28-01-2020 | Hampton & Richmond | 1-2 | Slough Town | League | | | Match report |
| 25-01-2020 | Braintree Town | 0-1 | Slough Town | League | | | Match report |
| 18-01-2020 | Slough Town | 1-0 | Dartford | League | | | Match report |
| 11-01-2020 | Billericay Town | 2-2 | Slough Town | League | | | Match report |
| 04-01-2020 | Slough Town | 1-1 | Eastbourne Borough | League | | | Match report |
| 28-12-2019 | Hemel Hempstead Town | 1-1 | Slough Town | League | | | Match report |
| 26-12-2019 | Slough Town | 2-1 | Wealdstone | League | | | Match report |
| 07-12-2019 | Slough Town | 1-0 | Braintree Town | League | | | Match report |
| 30-11-2019 | Slough Town | 0-0 | Tonbridge Angels | League | | | Match report |
| 26-11-2019 | Slough Town | 2-3 | Concord Rangers | FA Trophy | | | Match report |
| 23-11-2019 | Concord Rangers | 0-0 | Slough Town | FA Trophy | | | Match report |
| 16-11-2019 | Chippenham Town | 0-3 | Slough Town | League | | | Match report |
| 02-11-2019 | Slough Town | 2-1 | Chelmsford City | League | | | Match report |
| 29-10-2019 | Slough Town | 1-0 | Welling United | League | | | Match report |
| 26-10-2019 | Oxford City | 2-1 | Slough Town | League | | | Match report |
| 12-10-2019 | Slough Town | 3-1 | Billericay Town | League | | | Match report |
| 08-10-2019 | Slough Town | 2-3 | Chippenham Town | FA Cup | | | Match report |
| 05-10-2019 | Chippenham Town | 3-3 | Slough Town | FA Cup | | | Match report |
| 28-09-2019 | Dartford | 2-3 | Slough Town | League | | | Match report |
| 21-09-2019 | Flackwell Heath | 0-3 | Slough Town | FA Cup | | | Match report |
| 14-09-2019 | Slough Town | 3-1 | Hampton & Richmond | League | | | Match report |
| 07-09-2019 | Eastbourne Borough | 0-2 | Slough Town | League | | | Match report |
| 03-09-2019 | Slough Town | 2-0 | Hemel Hempstead Town | League | | | Match report |
| 31-08-2019 | Slough Town | 1-1 | St Albans City | League | | | Match report |
| 26-08-2019 | Dulwich Hamlet | 2-3 | Slough Town | League | | | Match report |
| 24-08-2019 | Slough Town | 3-2 | Bath City | League | | | Match report |
| 17-08-2019 | Maidstone United | 1-1 | Slough Town | League | | | Match report |
| 13-08-2019 | Slough Town | 1-1 | Weymouth | League | | | Match report |
| 10-08-2019 | Concord Rangers | 2-1 | Slough Town | League | | | Match report |
| 27-04-2019 | Truro City | 3-3 | Slough Town | League | | | Match report |
| 22-04-2019 | Slough Town | 1-1 | Eastbourne Borough | League | | | Match report |
| 20-04-2019 | Oxford City | 1-3 | Slough Town | League | | | Match report |
| 13-04-2019 | Slough Town | 1-0 | Welling United | League | | | Match report |
| 06-04-2019 | Hungerford Town | 1-2 | Slough Town | League | | | Match report |
| 30-03-2019 | Slough Town | 2-2 | St Albans City | League | | | Match report |
| 26-03-2019 | Marlow | 1-0 | Slough Town | B&B Senior Cup | | | Match report |
| 23-03-2019 | Woking | 0-1 | Slough Town | League | | | Match report |
| 16-03-2019 | Slough Town | 2-1 | Billericay Town | League | | | Match report |
| 09-03-2019 | Concord Rangers | 2-2 | Slough Town | League | | | Match report |
| 02-03-2019 | Slough Town | 1-0 | Hemel Hempstead Town | League | | | Match report |
| 23-02-2019 | Bath City | 2-0 | Slough Town | League | | | Match report |
| 16-02-2019 | Slough Town | 2-2 | Dartford | League | | | Match report |
| 12-02-2019 | Slough Town | 1-2 | Gloucester City | League | | | Match report |
| 09-02-2019 | Hampton & Richmond | 1-1 | Slough Town | League | | | Match report |
| 29-01-2019 | Billericay Town | 3-2 | Slough Town | League | | | Match report |
| 26-01-2019 | Weston-super-Mare | 2-0 | Slough Town | League | | | Match report |
| 19-01-2019 | Slough Town | 2-2 | Chippenham Town | League | | | Match report |
| 12-01-2019 | Slough Town | 1-0 | Chelmsford City | League | | | Match report |
| 08-01-2019 | Slough Town | 0-0 | Bath City | League | | | Match report |
| 05-01-2019 | Torquay United | 4-0 | Slough Town | League | | | Match report |
| 01-01-2019 | Slough Town | 0-1 | Wealdstone | League | | | Match report |
| 29-12-2018 | Dulwich Hamlet | 0-1 | Slough Town | League | | | Match report |
| 26-12-2018 | Wealdstone | 0-3 | Slough Town | League | | | Match report |
| 22-12-2018 | Slough Town | 3-1 | East Thurrock United | League | | | Match report |
| 11-12-2018 | Slough Town | 1-2 | Truro City | League | | | Match report |
| 08-12-2018 | Dartford | 1-1 | Slough Town | League | | | Match report |
| 02-12-2018 | Slough Town | 0-1 | Gillingham | FA Cup | | | Match report |
| 20-11-2018 | Slough Town | 1-1 | Sutton United | FA Cup | | | Match report |
| 17-11-2018 | Slough Town | 0-1 | Woking | League | | | Match report |
| 13-11-2018 | Slough Town | 6-3 | Chalfont St Peter | B&B Senior Cup | | | Match report |
| 10-11-2018 | Sutton United | 0-0 | Slough Town | FA Cup | | | Match report |
| 27-10-2018 | St Albans City | 3-2 | Slough Town | League | | | Match report |
| 20-10-2018 | Eastbourne Borough | 1-2 | Slough Town | FA Cup | | | Match report |
| 13-10-2018 | Welling United | 2-1 | Slough Town | League | | | Match report |
| 09-10-2018 | Bristol Manor Farm | 0-4 | Slough Town | FA Cup | | | Match report |
| 06-10-2018 | Slough Town | 2-2 | Bristol Manor Farm | FA Cup | | | Match report |
| 29-09-2018 | Slough Town | 2-0 | Hungerford Town | League | | | Match report |
| 25-09-2018 | Sholing | 0-3 | Slough Town | FA Cup | | | Match report |
| 22-09-2018 | Slough Town | 2-2 | Sholing | FA Cup | | | Match report |
| 15-09-2018 | Eastbourne Borough | 2-4 | Slough Town | League | | | Match report |
| 08-09-2018 | Slough Town | 2-0 | Oxford City | League | | | Match report |
| 01-09-2018 | Chelmsford City | 0-1 | Slough Town | League | | | Match report |
| 27-08-2018 | Slough Town | 1-2 | Dulwich Hamlet | League | | | Match report |
| 25-08-2018 | East Thurrock United | 1-0 | Slough Town | League | | | Match report |
| 18-08-2018 | Slough Town | 0-0 | Torquay United | League | | | Match report |
| 11-08-2018 | Gloucester City | 1-2 | Slough Town | League | | | Match report |
| 07-08-2018 | Chippenham Town | 1-0 | Slough Town | League | | | Match report |
| 04-08-2018 | Slough Town | 1-1 | Hampton & Richmond | League | | | Match report |
| 07-05-2018 | King's Lynn Town | 1-2 | Slough Town | Play Off | | | Match report |
| 02-05-2018 | Slough Town | 3-1 | Kettering Town | Play Off | | | Match report |
| 28-04-2018 | Slough Town | 2-1 | Royston Town | League | | | Match report |
| 24-04-2018 | Royston Town | 0-4 | Slough Town | League | | | Match report |
| 21-04-2018 | Dorchester Town | 0-1 | Slough Town | League | | | Match report |
| 18-04-2018 | Slough Town | 1-4 | MK Dons | B&B Senior Cup | | | Match report |
| 16-04-2018 | Hitchin Town | 0-1 | Slough Town | League | | | Match report |
| 14-04-2018 | Slough Town | 2-2 | King's Lynn Town | League | | | Match report |
| 10-04-2018 | Biggleswade Town | 3-5 | Slough Town | League | | | Match report |
| 07-04-2018 | Stratford Town | 0-1 | Slough Town | League | | | Match report |
| 02-04-2018 | Slough Town | 2-1 | Chesham United | League | | | Match report |
| 30-03-2018 | Dunstable Town | 0-3 | Slough Town | League | | | Match report |
| 27-03-2018 | Weymouth | 1-0 | Slough Town | League | | | Match report |
| 24-03-2018 | Basingstoke Town | 1-4 | Slough Town | League | | | Match report |
| 20-03-2018 | St Ives Town | 1-4 | Slough Town | League | | | Match report |
| 17-03-2018 | Bishop's Stortford | 2-2 | Slough Town | League | | | Match report |
| 13-03-2018 | King's Lynn Town | 1-0 | Slough Town | League | | | Match report |
| 10-03-2018 | Slough Town | 2-1 | Frome Town | League | | | Match report |
| 06-03-2018 | Slough Town | 1-1 | Basingstoke Town | League | | | Match report |
| 24-02-2018 | Slough Town | 2-1 | St Neots Town | League | | | Match report |
| 17-02-2018 | Kings Langley | 0-2 | Slough Town | League | | | Match report |
| 10-02-2018 | Slough Town | 0-1 | Banbury United | League | | | Match report |
| 06-02-2018 | Slough Town | 4-0 | Redditch United | League | | | Match report |
| 03-02-2018 | Tiverton Town | 3-0 | Slough Town | League | | | Match report |
| 30-01-2018 | Slough Town | 1-1 | Kings Langley | League | | | Match report |
| 27-01-2018 | Slough Town | 3-2 | Merthyr Town | League | | | Match report |
| 06-01-2018 | Slough Town | 2-2 | Hereford | League | | | Match report |
| 01-01-2018 | Chesham United | 1-1 | Slough Town | League | | | Match report |
| 26-12-2017 | Slough Town | 5-1 | Farnborough | League | | | Match report |
| 23-12-2017 | Slough Town | 1-1 | Stratford Town | League | | | Match report |
| 19-12-2017 | Slough Town | 5-0 | Wantage Town | B&B Senior Cup | | | Match report |
| 09-12-2017 | Slough Town | 2-4 | Bishop's Stortford | League | | | Match report |
| 04-12-2017 | Slough Town | 0-4 | Rochdale | FA Cup | | | Match report |
| 28-11-2017 | Slough Town | 1-1 | Hendon | FA Trophy | | | Match report |
| 25-11-2017 | Hendon | 1-1 | Slough Town | FA Trophy | | | Match report |
| 21-11-2017 | Banbury United | 2-2 | Slough Town | League | | | Match report |
| 18-11-2017 | Slough Town | 3-0 | Weymouth | League | | | Match report |
| 11-11-2017 | Maldon & Tiptree | 1-4 | Slough Town | FA Trophy | | | Match report |
| 04-11-2017 | Gainsborough Trinity | 0-6 | Slough Town | FA Cup | | | Match report |
| 28-10-2017 | Kidlington | 1-4 | Slough Town | FA Trophy | | | Match report |
| 24-10-2017 | Slough Town | 5-1 | Gosport Borough | League | | | Match report |
| 21-10-2017 | Kettering Town | 0-0 | Slough Town | League | | | Match report |
| 14-10-2017 | Slough Town | 1-0 | Folkestone Invicta | FA Cup | | | Match report |
| 10-10-2017 | Merthyr Town | 4-5 | Slough Town | League | | | Match report |
| 07-10-2017 | Slough Town | 2-1 | Biggleswade Town | League | | | Match report |
| 30-09-2017 | Slough Town | 2-1 | Poole Town | FA Cup | | | Match report |
| 26-09-2017 | Redditch United | 1-4 | Slough Town | League | | | Match report |
| 23-09-2017 | St Neots Town | 3-1 | Slough Town | League | | | Match report |
| 16-09-2017 | Slough Town | 3-2 | Dulwich Hamlet | FA Cup | | | Match report |
| 12-09-2017 | Slough Town | 4-0 | Hitchin Town | League | | | Match report |
| 09-09-2017 | Slough Town | 8-1 | Dunstable Town | League | | | Match report |
| 02-09-2017 | Berkhamsted | 1-3 | Slough Town | FA Cup | | | Match report |
| 28-08-2017 | Farnborough | 1-2 | Slough Town | League | | | Match report |
| 26-08-2017 | Slough Town | 3-0 | St Ives Town | League | | | Match report |
| 19-08-2017 | Hereford | 0-1 | Slough Town | League | | | Match report |
| 15-08-2017 | Gosport Borough | 1-5 | Slough Town | League | | | Match report |
| 12-08-2017 | Slough Town | 1-2 | Kettering Town | League | | | Match report |
Slough Town FC is not responsible for content produced on external websites | Copyright Slough Town FC 2023