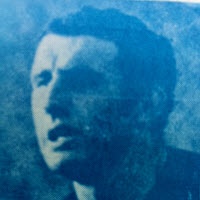 Position:
Goalkeeper
Bio
Former England international goalkeeper who played in the 1973 Amateur Cup final for Slough against Walton & Hersham at Wembley. He is the unflappable type of keeper that remains comparatively unnoticed as he quietly and efficiently goes about his business.
Ian became famous for a penalty save in the last minute of extra time for Enfield in the 1967 Final against Skelmersdale, with Enfield winning the replay. The Bradford born goalkeeper played two Football League games for York City before moving south. 
Born in Bradford Yorks, in January 1943, Ian has spent most of his life in Sheffield, he started his football career as an outside left for Abbeydale Grammar School, and only went in the sticks because he though he could do better than the lad in possession and was heard to say so. He represented Yorkshire Grammar Schools in season 61/62 and then went on to St. Johns College York where he kept goal for three years, the final year as Captain. After completing his studies, Ian began to play for York City and made quite a number of first team appearances, playing against Millwall at the Den when they were making that fantastic home run some years ago, he also played against Carlisle in 1964 when the Blues needed to win to take the Championship, but the game ended as a goalless draw. But being a Physical Education teacher made life very difficult with York City, refereeing school games in the morning left little time to get to games in the afternoon, so lan moved to Sheffield F.C. the oldest Club in the country. In one game for the Sheffield side Ian saved three penalties which is thought to be a record. During this time, he appeared for Sheffield and Hallamshire F.A., an F.A. Colts XI and for an England XI against Northern and Weirside Leagues.
In 1966, the offer of a post as head of P.E. at Edmonton County School bought lan and his new wife Margot, South. Ian joined Slough from Enfield where he helped them to win the Amateur Cup on two occasions. Was a member of the Great. Britain Olympic XI and the England squad. Ian is pushing the man in possession John Swannell for his place and in the opinion of many is the better keeper.
In the 66/67 season he got a London Senior Cup winners medal. In his second season he had a cartilage removed before helping Enfield to win the Isthmian League and become runners up in the London Senior. 68/69, saw another Isthmian League title and a Middlesex Senior Cup winners medal and Ian, feeling like a traitor, represented The South against The North.
Mens
| First Appearance | Appearances | First Goal | Goals | Clean Sheets |
| --- | --- | --- | --- | --- |
| 15-08-1970 vs Tilbury | 170 | N/A | 0 | 83 |
History
| Match Date | Home | Score | Away | Competition | Goals | Cards | |
| --- | --- | --- | --- | --- | --- | --- | --- |
| 15-05-1973 | Slough Town | 2-0 | Worthing | Athenian League Cup | | | Match report |
| 07-05-1973 | Slough Town | 1-0 | Maidenhead United | Premier Midweek FL | | | Match report |
| 04-05-1973 | Slough Town | 1-0 | Dagenham | League | | | Match report |
| 30-04-1973 | Slough Town | 4-0 | Cheshunt | League | | | Match report |
| 28-04-1973 | Wembley | 0-2 | Slough Town | League | | | Match report |
| 23-04-1973 | Wycombe Wanderers | 0-1 | Slough Town | B&B Senior Cup | | | Match report |
| 21-04-1973 | Slough Town | 5-1 | Erith | League | | | Match report |
| 19-04-1973 | Hornchurch | 1-2 | Slough Town | League | | | Match report |
| 16-04-1973 | Slough Town | 5-0 | Wembley | Athenian League Cup | | | Match report |
| 14-04-1973 | Walton & Hersham | 1-0 | Slough Town | FA Amateur Cup | | | Match report |
| 07-04-1973 | Slough Town | 4-1 | Hornchurch | League | | | Match report |
| 31-03-1973 | Slough Town | 0-0 | Croydon | League | | | Match report |
| 26-03-1973 | Redhill | 0-7 | Slough Town | League | | | Match report |
| 24-03-1973 | Harwich | 2-4 | Slough Town | League | | | Match report |
| 19-03-1973 | Slough Town | 2-0 | Maidenhead United | Athenian League Cup | | | Match report |
| 10-03-1973 | Bishop's Stortford | 0-1 | Slough Town | FA Amateur Cup | | | Match report |
| 03-03-1973 | Wokingham Town | 0-1 | Slough Town | B&B Senior Cup | | | Match report |
| 26-02-1973 | Slough Town | 0-0 | Hayes | Premier Midweek FL | | | Match report |
| 24-02-1973 | Harlow Town | 1-3 | Slough Town | League | | | Match report |
| 20-02-1973 | Hampton | 1-3 | Slough Town | Premier Midweek FL | | | Match report |
| 17-02-1973 | Slough Town | 2-1 | Blyth Spartans | FA Amateur Cup | | | Match report |
| 10-02-1973 | Slough Town | 3-0 | Cheshunt | Athenian League Cup | | | Match report |
| 03-02-1973 | Slough Town | 2-1 | Boreham Wood | League | | | Match report |
| 30-01-1973 | Hayes | 0-0 | Slough Town | Premier Midweek FL | | | Match report |
| 27-01-1973 | Slough Town | 2-1 | Leytonstone | FA Amateur Cup | | | Match report |
| 20-01-1973 | Slough Town | 3-1 | Aylesbury United | B&B Senior Cup | | | Match report |
| 13-01-1973 | Maidenhead United | 0-0 | Slough Town | League | | | Match report |
| 08-01-1973 | Slough Town | 3-2 | Southall | Premier Midweek FL | | | Match report |
| 06-01-1973 | Eastbourne Utd | 0-2 | Slough Town | FA Amateur Cup | | | Match report |
| 30-12-1972 | Lewes | 1-0 | Slough Town | League | | | Match report |
| 27-12-1972 | Slough Town | 6-1 | Maidenhead United | League | | | Match report |
| 16-12-1972 | Aveley | 1-0 | Slough Town | League | | | Match report |
| 09-12-1972 | Slough Town | 2-1 | Cadbury Heath | FA Amateur Cup | | | Match report |
| 25-11-1972 | Slough Town | 2-1 | Boreham Wood | Athenian League Cup | | | Match report |
| 18-11-1972 | Croydon | 2-3 | Slough Town | League | | | Match report |
| 14-11-1972 | Southall | 0-0 | Slough Town | Premier Midweek FL | | | Match report |
| 11-11-1972 | Slough Town | 2-0 | Tilbury | League | | | Match report |
| 04-11-1972 | Erith | 2-0 | Slough Town | League | | | Match report |
| 01-11-1972 | Maidenhead United | 1-3 | Slough Town | Premier Midweek FL | | | Match report |
| 28-10-1972 | Redhill | 0-2 | Slough Town | League | | | Match report |
| 21-10-1972 | Slough Town | 5-0 | Southall | League | | | Match report |
| 14-10-1972 | Cheshunt | 0-1 | Slough Town | League | | | Match report |
| 07-10-1972 | Banbury United | 2-1 | Slough Town | FA Cup | | | Match report |
| 02-10-1972 | Slough Town | 1-0 | Wembley | Premier Midweek FL | | | Match report |
| 30-09-1972 | Slough Town | 2-0 | Redhill | League | | | Match report |
| 23-09-1972 | Tilbury | 1-1 | Slough Town | League | | | Match report |
| 19-09-1972 | Bletchley | 0-3 | Slough Town | FA Cup | | | Match report |
| 16-09-1972 | Slough Town | 0-0 | Bletchley | FA Cup | | | Match report |
| 11-09-1972 | Slough Town | 4-2 | Lewes | League | | | Match report |
| 09-09-1972 | Slough Town | 1-1 | Harwich | League | | | Match report |
| 05-09-1972 | Boreham Wood | 0-2 | Slough Town | League | | | Match report |
| 02-09-1972 | Slough Town | 1-0 | Bedford | FA Cup | | | Match report |
| 31-08-1972 | Slough Town | 1-0 | Aveley | League | | | Match report |
| 26-08-1972 | Dagenham | 2-0 | Slough Town | League | | | Match report |
| 22-08-1972 | Southall | 0-2 | Slough Town | League | | | Match report |
| 19-08-1972 | Slough Town | 5-2 | Harlow Town | League | | | Match report |
| 22-05-1972 | Slough Town | 1-0 | Walton & Hersham | Premier Midweek FL | | | Match report |
| 12-05-1972 | Dagenham | 0-2 | Slough Town | Athenian League Cup | | | Match report |
| 09-05-1972 | Leytonstone | 0-1 | Slough Town | Premier Midweek FL | | | Match report |
| 05-05-1972 | Cheshunt | 0-1 | Slough Town | League | | | Match report |
| 29-04-1972 | Slough Town | 4-0 | Erith | League | | | Match report |
| 21-04-1972 | Slough Town | 1-0 | Cheshunt | League | | | Match report |
| 18-04-1972 | Marlow | 0-2 | Slough Town | Premier Midweek FL | | | Match report |
| 15-04-1972 | Aveley | 0-1 | Slough Town | Athenian League Cup | | | Match report |
| 08-04-1972 | Harwich | 1-0 | Slough Town | League | | | Match report |
| 03-04-1972 | Wycombe Wanderers | 0-3 | Slough Town | B&B Senior Cup | | | Match report |
| 25-03-1972 | Aveley | 1-2 | Slough Town | League | | | Match report |
| 11-03-1972 | Enfield | 5-1 | Slough Town | FA Amateur Cup | | | Match report |
| 04-03-1972 | Slough Town | 1-0 | Sutton United | FA Amateur Cup | | | Match report |
| 26-02-1972 | Slough Town | 6-1 | Windsor & Eton | B&B Senior Cup | | | Match report |
| 07-02-1972 | Slough Town | 5-1 | Maidenhead United | Premier Midweek FL | | | Match report |
| 05-02-1972 | Chesham United | 1-2 | Slough Town | Athenian League Cup | | | Match report |
| 29-01-1972 | Slough Town | 3-2 | St Albans City | FA Amateur Cup | | | Match report |
| 22-01-1972 | Slough Town | 2-0 | Stony Stratford | B&B Senior Cup | | | Match report |
| 08-01-1972 | Slough Town | 2-0 | Kingstonian | FA Amateur Cup | | | Match report |
| 27-12-1971 | Maidenhead United | 0-0 | Slough Town | League | | | Match report |
| 18-12-1971 | Boreham Wood | 0-2 | Slough Town | League | | | Match report |
| 13-12-1971 | Slough Town | 3-0 | Maidenhead United | League | | | Match report |
| 11-12-1971 | Slough Town | 3-1 | Tilbury | Athenian League Cup | | | Match report |
| 06-12-1971 | Slough Town | 7-0 | Banbury United | Premier Midweek FL | | | Match report |
| 04-12-1971 | Slough Town | 1-1 | Leatherhead | League | | | Match report |
| 01-12-1971 | Oxford City | 1-3 | Slough Town | Premier Midweek FL | | | Match report |
| 26-11-1971 | Hornchurch | 0-1 | Slough Town | League | | | Match report |
| 22-11-1971 | Slough Town | 2-0 | Marlow | Premier Midweek FL | | | Match report |
| 20-11-1971 | Slough Town | 4-0 | Grays Athletic | League | | | Match report |
| 16-11-1971 | Chesham United | 0-2 | Slough Town | Premier Midweek FL | | | Match report |
| 13-11-1971 | Slough Town | 2-0 | Dagenham | League | | | Match report |
| 09-11-1971 | Maidenhead United | 1-1 | Slough Town | Premier Midweek FL | | | Match report |
| 18-10-1971 | Banbury United | 2-3 | Slough Town | Premier Midweek FL | | | Match report |
| 16-10-1971 | Grays Athletic | 2-3 | Slough Town | League | | | Match report |
| 11-10-1971 | Wokingham Town | 0-2 | Slough Town | Premier Midweek FL | | | Match report |
| 09-10-1971 | Slough Town | 0-1 | Romford | FA Cup | | | Match report |
| 04-10-1971 | Slough Town | 5-1 | Chesham United | Premier Midweek FL | | | Match report |
| 02-10-1971 | Slough Town | 3-1 | Hornchurch | League | | | Match report |
| 25-09-1971 | Tilbury | 2-0 | Slough Town | League | | | Match report |
| 21-09-1971 | Woking | 0-2 | Slough Town | FA Cup | | | Match report |
| 18-09-1971 | Slough Town | 1-1 | Woking | FA Cup | | | Match report |
| 13-09-1971 | Slough Town | 5-0 | Wokingham Town | Premier Midweek FL | | | Match report |
| 11-09-1971 | Slough Town | 5-0 | Aveley | League | | | Match report |
| 06-09-1971 | Slough Town | 2-0 | Boreham Wood | League | | | Match report |
| 04-09-1971 | Lewes | 0-1 | Slough Town | League | | | Match report |
| 30-08-1971 | Leatherhead | 1-0 | Slough Town | League | | | Match report |
| 28-08-1971 | Slough Town | 2-1 | Wembley | League | | | Match report |
| 23-08-1971 | Slough Town | 4-0 | Southall | League | | | Match report |
| 21-08-1971 | Dagenham | 3-2 | Slough Town | League | | | Match report |
| 18-08-1971 | Redhill | 0-2 | Slough Town | League | | | Match report |
| 14-08-1971 | Slough Town | 1-0 | Tilbury | League | | | Match report |
| 13-05-1971 | Slough Town | 7-0 | Hemel Hempstead Town | Premier Midweek FL | | | Match report |
| 12-05-1971 | Slough Town | 2-1 | Hayes | League | | | Match report |
| 10-05-1971 | Wycombe Wanderers | 1-0 | Slough Town | B&B Senior Cup | | | Match report |
| 08-05-1971 | Dagenham | 1-0 | Slough Town | League | | | Match report |
| 03-05-1971 | Hayes | 1-1 | Slough Town | League | | | Match report |
| 01-05-1971 | Wembley | 0-0 | Slough Town | League | | | Match report |
| 28-04-1971 | Wycombe Wanderers | 0-0 | Slough Town | B&B Senior Cup | | | Match report |
| 17-04-1971 | Slough Town | 2-0 | Tilbury | League | | | Match report |
| 15-04-1971 | Boreham Wood | 1-2 | Slough Town | League | | | Match report |
| 12-04-1971 | Slough Town | 2-0 | Grays Athletic | League | | | Match report |
| 10-04-1971 | Lewes | 1-2 | Slough Town | League | | | Match report |
| 05-04-1971 | Slough Town | 0-1 | Leatherhead | League | | | Match report |
| 31-03-1971 | Slough Town | 2-0 | Cheshunt | League | | | Match report |
| 29-03-1971 | Slough Town | 1-0 | Lewes | League | | | Match report |
| 27-03-1971 | Slough Town | 1-2 | Dagenham | FA Amateur Cup | | | Match report |
| 20-03-1971 | Dagenham | 3-3 | Slough Town | FA Amateur Cup | | | Match report |
| 13-03-1971 | Slough Town | 3-1 | Chesham United | B&B Senior Cup | | | Match report |
| 08-03-1971 | Slough Town | 2-1 | Boreham Wood | League | | | Match report |
| 06-03-1971 | Maidenhead United | 0-1 | Slough Town | B&B Senior Cup | | | Match report |
| 27-02-1971 | Aveley | 0-2 | Slough Town | FA Amateur Cup | | | Match report |
| 23-02-1971 | Wycombe Wanderers | 0-2 | Slough Town | Premier Midweek FL | | | Match report |
| 20-02-1971 | Slough Town | 3-1 | Hendon | FA Amateur Cup | | | Match report |
| 13-02-1971 | Hendon | 1-1 | Slough Town | FA Amateur Cup | | | Match report |
| 09-02-1971 | Leatherhead | 1-1 | Slough Town | League | | | Match report |
| 06-02-1971 | Slough Town | 0-0 | Maidenhead United | B&B Senior Cup | | | Match report |
| 02-02-1971 | Cheshunt | 1-0 | Slough Town | League | | | Match report |
| 30-01-1971 | Harwich | 0-3 | Slough Town | FA Amateur Cup | | | Match report |
| 16-01-1971 | Redhill | 1-3 | Slough Town | FA Amateur Cup | | | Match report |
| 09-01-1971 | Slough Town | 1-1 | Redhill | FA Amateur Cup | | | Match report |
| 26-12-1970 | Slough Town | 1-1 | Maidenhead United | League | | | Match report |
| 21-12-1970 | Slough Town | 6-1 | Chesham United | Premier Midweek FL | | | Match report |
| 19-12-1970 | Slough Town | 4-1 | Marlow | B&B Senior Cup | | | Match report |
| 12-12-1970 | Slough Town | 0-1 | Barnet | FA Cup | | | Match report |
| 05-12-1970 | Walton & Hersham | 1-0 | Slough Town | League | | | Match report |
| 30-11-1970 | Slough Town | 3-1 | Maidenhead United | Premier Midweek FL | | | Match report |
| 28-11-1970 | Slough Town | 0-1 | Dagenham | League | | | Match report |
| 25-11-1970 | Slough Town | 1-0 | Wycombe Wanderers | FA Cup | | | Match report |
| 21-11-1970 | Wycombe Wanderers | 1-1 | Slough Town | FA Cup | | | Match report |
| 17-11-1970 | Wealdstone | 1-6 | Slough Town | Premier Midweek FL | | | Match report |
| 14-11-1970 | Harwich | 0-2 | Slough Town | League | | | Match report |
| 09-11-1970 | Hillingdon Borough | 0-2 | Slough Town | FA Cup | | | Match report |
| 07-11-1970 | Slough Town | 3-3 | Hillingdon Borough | FA Cup | | | Match report |
| 02-11-1970 | Oxford City | 4-1 | Slough Town | Premier Midweek FL | | | Match report |
| 31-10-1970 | Cheshunt | 4-2 | Slough Town | Athenian League Cup | | | Match report |
| 24-10-1970 | Slough Town | 2-1 | Ilford | FA Cup | | | Match report |
| 20-10-1970 | Chesham United | 2-1 | Slough Town | Premier Midweek FL | | | Match report |
| 17-10-1970 | Grays Athletic | 0-1 | Slough Town | League | | | Match report |
| 12-10-1970 | Slough Town | 2-1 | Marlow | Premier Midweek FL | | | Match report |
| 10-10-1970 | Slough Town | 5-0 | Kingstonian | FA Cup | | | Match report |
| 06-10-1970 | Marlow | 2-2 | Slough Town | Premier Midweek FL | | | Match report |
| 03-10-1970 | Slough Town | 0-2 | Walton & Hersham | League | | | Match report |
| 26-09-1970 | Slough Town | 2-0 | Wembley | League | | | Match report |
| 21-09-1970 | Slough Town | 2-0 | Tilbury | FA Cup | | | Match report |
| 19-09-1970 | Tilbury | 1-1 | Slough Town | FA Cup | | | Match report |
| 15-09-1970 | Maidenhead United | 1-0 | Slough Town | Premier Midweek FL | | | Match report |
| 12-09-1970 | Slough Town | 3-0 | Harwich | League | | | Match report |
| 07-09-1970 | Slough Town | 3-0 | Southall | League | | | Match report |
| 05-09-1970 | Eastbourne Town | 1-3 | Slough Town | Athenian League Cup | | | Match report |
| 02-09-1970 | Redhill | 1-3 | Slough Town | League | | | Match report |
| 25-08-1970 | Maidenhead United | 1-2 | Slough Town | League | | | Match report |
| 22-08-1970 | Slough Town | 4-0 | Bishop's Stortford | League | | | Match report |
| 19-08-1970 | Southall | 0-2 | Slough Town | League | | | Match report |
| 15-08-1970 | Tilbury | 2-2 | Slough Town | League | | | Match report |
Slough Town FC is not responsible for content produced on external websites | Copyright Slough Town FC 2023