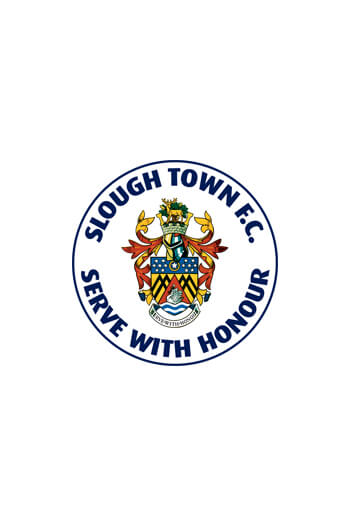 Position:
Defender
Achievements
1978/79 Sportsman of the Year runner-up
Bio
University Student Tim was very big but surprisingly fast, being probably the best sprinter at the Club.
Tim joined Slough in 1970 after being at Enfield, and improved with every game. Primarily a striker, he turned out in midfield and at right-back for Slough.
If you can provide further information on this player, please contact us.
Mens
| First Appearance | Appearances | First Goal | Goals |
| --- | --- | --- | --- |
| 06-10-1970 vs Marlow | 390 | 31-10-1970 vs Cheshunt | 41 |
History
| Match Date | Home | Score | Away | Competition | Goals | Cards | |
| --- | --- | --- | --- | --- | --- | --- | --- |
| 12-01-1980 | Hertford Town | 3-0 | Slough Town | FA Trophy | | | Match report |
| 05-01-1980 | Slough Town | 2-1 | Wycombe Wanderers | League | | | Match report |
| 29-12-1979 | Harlow Town | 2-1 | Slough Town | League | | | Match report |
| 26-12-1979 | Slough Town | 2-1 | Hayes | League | | | Match report |
| 18-12-1979 | Dulwich Hamlet | 5-2 | Slough Town | Isthmian Lge Cup | | | Match report |
| 15-12-1979 | Yeovil Town | 1-0 | Slough Town | FA Cup | | | Match report |
| 08-12-1979 | Sutton United | 3-1 | Slough Town | League | | | Match report |
| 01-12-1979 | Slough Town | 1-2 | Tooting | League | | | Match report |
| 24-11-1979 | Slough Town | 3-1 | Hungerford Town | FA Cup | | | Match report |
| 21-11-1979 | Oxford City | 0-0 | Slough Town | League | | | Match report |
| 17-11-1979 | Slough Town | 2-1 | Croydon | League | | | Match report |
| 13-11-1979 | Slough Town | 3-1 | Wycombe Wanderers | B&B Senior Cup | | | Match report |
| 10-11-1979 | Dulwich Hamlet | 1-1 | Slough Town | League | | | Match report |
| 06-11-1979 | Enfield | 5-0 | Slough Town | League | | | Match report |
| 03-11-1979 | Slough Town | 4-0 | Tooting | FA Cup | | | Match report |
| 30-10-1979 | Slough Town | 4-0 | Chesham United | Isthmian Lge Cup | | | Match report |
| 27-10-1979 | Slough Town | 2-1 | Hendon | League | | | Match report |
| 23-10-1979 | Slough Town | 1-3 | Tilbury | League | | | Match report |
| 16-10-1979 | Barking | 3-1 | Slough Town | League | | | Match report |
| 13-10-1979 | Woking | 4-0 | Slough Town | League | | | Match report |
| 09-10-1979 | Slough Town | 0-1 | Dagenham | League | | | Match report |
| 06-10-1979 | Hayes | 2-4 | Slough Town | FA Cup | | | Match report |
| 02-10-1979 | Slough Town | 1-0 | Didcot Town | B&B Senior Cup | | | Match report |
| 29-09-1979 | Slough Town | 2-2 | Harrow Borough | League | | | Match report |
| 25-09-1979 | Slough Town | 1-3 | Harlow Town | League | | | Match report |
| 22-09-1979 | Wycombe Wanderers | 1-0 | Slough Town | League | | | Match report |
| 18-09-1979 | Slough Town | 3-0 | Crawley Town | FA Cup | | | Match report |
| 15-09-1979 | Crawley Town | 0-0 | Slough Town | FA Cup | | | Match report |
| 11-09-1979 | Slough Town | 1-1 | Dulwich Hamlet | League | | | Match report |
| 08-09-1979 | Slough Town | 0-3 | Sutton United | League | | | Match report |
| 01-09-1979 | Tooting | 5-2 | Slough Town | League | | | Match report |
| 27-08-1979 | Slough Town | 1-0 | Staines Town | League | | | Match report |
| 25-08-1979 | Croydon | 2-0 | Slough Town | League | | | Match report |
| 01-05-1979 | Hendon | 3-2 | Slough Town | League | | | Match report |
| 24-04-1979 | Slough Town | 1-1 | Staines Town | League | | | Match report |
| 19-04-1979 | Slough Town | 0-0 | Croydon | League | | | Match report |
| 14-04-1979 | Slough Town | 0-0 | Tilbury | League | | | Match report |
| 12-04-1979 | Enfield | 0-1 | Slough Town | League | | | Match report |
| 07-04-1979 | Hayes | 1-1 | Slough Town | League | | | Match report |
| 31-03-1979 | Slough Town | 5-0 | Tooting | League | | | Match report |
| 27-03-1979 | Slough Town | 2-1 | Hendon | League | | | Match report |
| 24-03-1979 | Slough Town | 0-1 | Wycombe Wanderers | B&B Senior Cup | | | Match report |
| 20-03-1979 | Leatherhead | 1-1 | Slough Town | League | | | Match report |
| 10-03-1979 | Slough Town | 2-1 | Leytonstone | League | | | Match report |
| 06-03-1979 | Hitchin Town | 1-2 | Slough Town | League | | | Match report |
| 03-03-1979 | Slough Town | 4-1 | Hitchin Town | League | | | Match report |
| 28-02-1979 | Wycombe Wanderers | 1-1 | Slough Town | B&B Senior Cup | | | Match report |
| 14-02-1979 | Sutton United | 2-2 | Slough Town | League | | | Match report |
| 03-02-1979 | Maidstone United | 3-1 | Slough Town | FA Trophy | | | Match report |
| 20-01-1979 | Slough Town | 3-2 | Walthamstow | League | | | Match report |
| 16-01-1979 | Slough Town | 3-0 | Woking | FA Trophy | | | Match report |
| 08-01-1979 | Harrow Borough | 2-0 | Slough Town | Ryman League Cup | | | Match report |
| 30-12-1978 | Dagenham | 2-1 | Slough Town | League | | | Match report |
| 26-12-1978 | Staines Town | 1-2 | Slough Town | League | | | Match report |
| 16-12-1978 | Slough Town | 3-2 | Dulwich Hamlet | League | | | Match report |
| 09-12-1978 | Barking | 4-1 | Slough Town | League | | | Match report |
| 02-12-1978 | Slough Town | 2-1 | Enfield | League | | | Match report |
| 28-11-1978 | Slough Town | 0-0 | Hayes | League | | | Match report |
| 25-11-1978 | Walthamstow | 1-0 | Slough Town | League | | | Match report |
| 22-11-1978 | Oxford City | 1-1 | Slough Town | League | | | Match report |
| 18-11-1978 | Slough Town | 1-0 | Burnham | B&B Senior Cup | | | Match report |
| 11-11-1978 | Leytonstone | 0-3 | Slough Town | League | | | Match report |
| 07-11-1978 | Slough Town | 3-0 | Staines Town | Ryman League Cup | | | Match report |
| 04-11-1978 | Slough Town | 3-1 | Kingstonian | League | | | Match report |
| 31-10-1978 | Tooting | 1-1 | Slough Town | League | | | Match report |
| 28-10-1978 | Slough Town | 1-2 | Leatherhead | League | | | Match report |
| 24-10-1978 | Slough Town | 1-0 | Oxford City | League | | | Match report |
| 21-10-1978 | Southall | 1-0 | Slough Town | FA Cup | | | Match report |
| 14-10-1978 | Slough Town | 2-0 | Dagenham | League | | | Match report |
| 10-10-1978 | Slough Town | 0-0 | Wycombe Wanderers | League | | | Match report |
| 07-10-1978 | Carshalton Ath | 1-2 | Slough Town | FA Cup | | | Match report |
| 23-09-1978 | Kingstonian | 0-1 | Slough Town | League | | | Match report |
| 19-09-1978 | Slough Town | 2-0 | Carshalton Ath | League | | | Match report |
| 16-09-1978 | Slough Town | 2-0 | Farnborough Town | FA Cup | | | Match report |
| 12-09-1978 | Woking | 0-0 | Slough Town | League | | | Match report |
| 09-09-1978 | Boreham Wood | 1-0 | Slough Town | League | | | Match report |
| 05-09-1978 | Wycombe Wanderers | 0-1 | Slough Town | League | | | Match report |
| 25-03-1978 | Carshalton Ath | 0-1 | Slough Town | League | | | Match report |
| 21-03-1978 | Slough Town | 1-0 | Walthamstow | League | | | Match report |
| 18-03-1978 | Slough Town | 1-0 | Hendon | League | | | Match report |
| 11-03-1978 | Slough Town | 0-1 | Woking | League | | | Match report |
| 07-03-1978 | Slough Town | 0-1 | Woking | Isthmian Lge Cup | | | Match report |
| 04-03-1978 | Slough Town | 1-2 | Dagenham | League | | | Match report |
| 28-02-1978 | Woking | 3-1 | Slough Town | League | | | Match report |
| 25-02-1978 | Kingstonian | 1-1 | Slough Town | League | | | Match report |
| 18-02-1978 | Leytonstone | 2-3 | Slough Town | League | | | Match report |
| 14-02-1978 | Slough Town | 1-4 | Wycombe Wanderers | B&B Senior Cup | | | Match report |
| 04-02-1978 | Winsford United | 1-0 | Slough Town | FA Trophy | | | Match report |
| 30-01-1978 | Maidstone United | 0-1 | Slough Town | FA Trophy | | | Match report |
| 17-01-1978 | Slough Town | 1-1 | Maidstone United | FA Trophy | | | Match report |
| 14-01-1978 | Maidstone United | 0-0 | Slough Town | FA Trophy | | | Match report |
| 02-01-1978 | Leatherhead | 1-1 | Slough Town | League | | | Match report |
| 31-12-1977 | Slough Town | 0-3 | Wycombe Wanderers | League | | | Match report |
| 17-12-1977 | Tooting | 1-1 | Slough Town | League | | | Match report |
| 10-12-1977 | Slough Town | 3-0 | Bracknell Town | B&B Senior Cup | | | Match report |
| 03-12-1977 | Wycombe Wanderers | 1-3 | Slough Town | League | | | Match report |
| 29-11-1977 | Enfield | 2-0 | Slough Town | League | | | Match report |
| 26-11-1977 | Slough Town | 2-1 | Hayes | League | | | Match report |
| 19-11-1977 | Hendon | 0-1 | Slough Town | League | | | Match report |
| 15-11-1977 | Boreham Wood | 1-2 | Slough Town | League | | | Match report |
| 12-11-1977 | Hayes | 2-1 | Slough Town | League | | | Match report |
| 07-11-1977 | Southall | 0-3 | Slough Town | League | | | Match report |
| 05-11-1977 | Slough Town | 4-1 | Carshalton Ath | League | | | Match report |
| 29-10-1977 | Dagenham | 2-0 | Slough Town | League | | | Match report |
| 25-10-1977 | Slough Town | 1-3 | Croydon | League | | | Match report |
| 22-10-1977 | Slough Town | 1-1 | Leytonstone | League | | | Match report |
| 15-10-1977 | Slough Town | 1-4 | Hitchin Town | League | | | Match report |
| 11-10-1977 | Slough Town | 1-2 | Staines Town | League | | | Match report |
| 08-10-1977 | Slough Town | 2-1 | Kingstonian | League | | | Match report |
| 01-10-1977 | Walthamstow | 4-1 | Slough Town | League | | | Match report |
| 24-09-1977 | Slough Town | 3-2 | Bishop's Stortford | League | | | Match report |
| 17-09-1977 | Hitchin Town | 2-1 | Slough Town | League | | | Match report |
| 12-09-1977 | Croydon | 2-0 | Slough Town | League | | | Match report |
| 10-09-1977 | Slough Town | 3-4 | Boreham Wood | League | | | Match report |
| 06-09-1977 | Slough Town | 0-1 | Hillingdon | FA Cup | | | Match report |
| 03-09-1977 | Hillingdon | 3-3 | Slough Town | FA Cup | | | Match report |
| 30-08-1977 | Staines Town | 1-0 | Slough Town | League | | | Match report |
| 27-08-1977 | Slough Town | 1-3 | Tooting | League | | | Match report |
| 23-08-1977 | Slough Town | 0-0 | Southall | League | | | Match report |
| 20-08-1977 | Sutton United | 1-1 | Slough Town | League | | | Match report |
| 16-05-1977 | Slough Town | 0-1 | Tilbury | League | | | Match report |
| 15-05-1977 | Slough Town | 0-0 | Walthamstow | League | | | Match report |
| 10-05-1977 | Staines Town | 1-1 | Slough Town | League | | | Match report |
| 05-05-1977 | Slough Town | 0-0 | Hayes | League | | | Match report |
| 03-05-1977 | Walthamstow | 0-2 | Slough Town | League | | | Match report |
| 30-04-1977 | Hendon | 2-1 | Slough Town | League | | | Match report |
| 28-04-1977 | Slough Town | 2-0 | Dulwich Hamlet | League | | | Match report |
| 26-04-1977 | Slough Town | 2-1 | Ilford | League | | | Match report |
| 25-04-1977 | Woking | 1-0 | Slough Town | League | | | Match report |
| 23-04-1977 | Slough Town | 2-1 | Leytonstone | League | | | Match report |
| 21-04-1977 | Wycombe Wanderers | 1-0 | Slough Town | League | | | Match report |
| 18-04-1977 | Hungerford Town | 1-3 | Slough Town | B&B Senior Cup | | | Match report |
| 16-04-1977 | Slough Town | 2-3 | Dagenham | FA Trophy | | | Match report |
| 09-04-1977 | Dagenham | 3-0 | Slough Town | FA Trophy | | | Match report |
| 02-04-1977 | Dulwich Hamlet | 0-1 | Slough Town | League | | | Match report |
| 29-03-1977 | Leatherhead | 3-0 | Slough Town | League | | | Match report |
| 26-03-1977 | Slough Town | 1-1 | Tooting | League | | | Match report |
| 24-03-1977 | Hendon | 2-1 | Slough Town | Isthmian Lge Sub. Cup | | | Match report |
| 22-03-1977 | Slough Town | 3-0 | Kingstonian | League | | | Match report |
| 19-03-1977 | Slough Town | 2-0 | Morecambe | FA Trophy | | | Match report |
| 12-03-1977 | Leytonstone | 0-0 | Slough Town | League | | | Match report |
| 07-03-1977 | Slough Town | 2-1 | Crook | FA Trophy | | | Match report |
| 02-03-1977 | Crook | 3-3 | Slough Town | FA Trophy | | | Match report |
| 19-02-1977 | Slough Town | 2-1 | Leatherhead | League | | | Match report |
| 14-02-1977 | Minehead | 0-1 | Slough Town | FA Trophy | | | Match report |
| 12-02-1977 | Wokingham Town | 0-1 | Slough Town | B&B Senior Cup | | | Match report |
| 07-02-1977 | Minehead | 0-0 | Slough Town | FA Trophy | | | Match report |
| 05-02-1977 | Slough Town | 1-1 | Minehead | FA Trophy | | | Match report |
| 29-01-1977 | Barking | 3-0 | Slough Town | League | | | Match report |
| 22-01-1977 | Maidenhead United | 2-4 | Slough Town | B&B Senior Cup | | | Match report |
| 15-01-1977 | Enfield | 0-2 | Slough Town | FA Trophy | | | Match report |
| 08-01-1977 | Slough Town | 2-1 | Bishop's Stortford | League | | | Match report |
| 01-01-1977 | Hitchin Town | 0-3 | Slough Town | League | | | Match report |
| 18-12-1976 | Slough Town | 4-0 | Hayes | FA Trophy | | | Match report |
| 13-12-1976 | Croydon | 0-0 | Slough Town | League | | | Match report |
| 11-12-1976 | Dagenham | 1-0 | Slough Town | League | | | Match report |
| 04-12-1976 | Tilbury | 1-4 | Slough Town | League | | | Match report |
| 27-11-1976 | Tooting | 3-0 | Slough Town | League | | | Match report |
| 23-11-1976 | Slough Town | 4-2 | Woking | League | | | Match report |
| 13-11-1976 | Hayes | 3-2 | Slough Town | League | | | Match report |
| 09-11-1976 | Slough Town | 0-1 | Woking | FA Cup | | | Match report |
| 06-11-1976 | Woking | 0-0 | Slough Town | FA Cup | | | Match report |
| 30-10-1976 | Sutton United | 1-0 | Slough Town | League | | | Match report |
| 27-10-1976 | Oxford City | 0-5 | Slough Town | Isthmian Lge Sub. Cup | | | Match report |
| 23-10-1976 | Barnet | 0-1 | Slough Town | FA Cup | | | Match report |
| 16-10-1976 | Slough Town | 3-2 | Wycombe Wanderers | League | | | Match report |
| 12-10-1976 | Slough Town | 1-0 | Leytonstone | FA Cup | | | Match report |
| 09-10-1976 | Leytonstone | 1-1 | Slough Town | FA Cup | | | Match report |
| 06-10-1976 | Slough Town | 3-2 | Southall | League | | | Match report |
| 02-10-1976 | Slough Town | 3-0 | Barking | League | | | Match report |
| 28-09-1976 | Slough Town | 1-1 | Croydon | League | | | Match report |
| 25-09-1976 | Ilford | 0-1 | Slough Town | League | | | Match report |
| 20-09-1976 | Finchley | 0-4 | Slough Town | FA Cup | | | Match report |
| 18-09-1976 | Slough Town | 2-2 | Finchley | FA Cup | | | Match report |
| 14-09-1976 | Slough Town | 2-1 | Sutton United | League | | | Match report |
| 11-09-1976 | Bishop's Stortford | 1-2 | Slough Town | League | | | Match report |
| 07-09-1976 | Kingstonian | 0-1 | Slough Town | League | | | Match report |
| 04-09-1976 | Slough Town | 0-1 | Hitchin Town | League | | | Match report |
| 23-08-1976 | Southall | 2-0 | Slough Town | League | | | Match report |
| 21-08-1976 | Slough Town | 1-1 | Dagenham | League | | | Match report |
| 08-05-1976 | Tilbury | 0-4 | Slough Town | Isthmian Lge Sub. Cup | | | Match report |
| 04-05-1976 | Barking | 1-0 | Slough Town | League | | | Match report |
| 30-04-1976 | Slough Town | 1-1 | Ilford | League | | | Match report |
| 26-04-1976 | Wycombe Wanderers | 1-2 | Slough Town | Isthmian Lge Sub. Cup | | | Match report |
| 15-04-1976 | Harrow Borough | 2-3 | Slough Town | Isthmian Lge Sub. Cup | | | Match report |
| 07-04-1976 | Oxford City | 2-0 | Slough Town | League | | | Match report |
| 05-04-1976 | Slough Town | 2-0 | Maidenhead United | Isthmian Lge Sub. Cup | | | Match report |
| 03-04-1976 | Woking | 0-3 | Slough Town | League | | | Match report |
| 30-03-1976 | Slough Town | 2-0 | Leatherhead | League | | | Match report |
| 27-03-1976 | Slough Town | 0-2 | Hendon | League | | | Match report |
| 23-03-1976 | Slough Town | 2-1 | Barking | League | | | Match report |
| 13-03-1976 | Slough Town | 1-1 | Hayes | League | | | Match report |
| 09-03-1976 | Hampton | 1-3 | Slough Town | Isthmian Lge Sub. Cup | | | Match report |
| 28-02-1976 | Slough Town | 1-0 | Bishop's Stortford | League | | | Match report |
| 21-02-1976 | Runcorn | 2-0 | Slough Town | FA Trophy | | | Match report |
| 14-02-1976 | Leytonstone | 0-2 | Slough Town | League | | | Match report |
| 09-02-1976 | Hendon | 1-0 | Slough Town | FA Trophy | | | Match report |
| 07-02-1976 | Slough Town | 5-0 | Clapton | League | | | Match report |
| 03-02-1976 | Slough Town | 0-0 | Hendon | FA Trophy | | | Match report |
| 31-01-1976 | Hendon | 2-2 | Slough Town | FA Trophy | | | Match report |
| 24-01-1976 | Slough Town | 2-1 | Thatcham Town | B&B Senior Cup | | | Match report |
| 17-01-1976 | Walthamstow | 2-2 | Slough Town | League | | | Match report |
| 10-01-1976 | Slough Town | 2-1 | Dover Athletic | FA Trophy | | | Match report |
| 03-01-1976 | Hitchin Town | 2-1 | Slough Town | League | | | Match report |
| 27-12-1975 | Slough Town | 0-2 | Enfield | League | | | Match report |
| 22-12-1975 | Dagenham | 3-0 | Slough Town | League | | | Match report |
| 16-12-1975 | Slough Town | 2-1 | Oxford City | League | | | Match report |
| 13-12-1975 | Slough Town | 1-0 | Dulwich Hamlet | League | | | Match report |
| 06-12-1975 | Tooting | 1-0 | Slough Town | League | | | Match report |
| 29-11-1975 | Slough Town | 1-0 | Wycombe Wanderers | FA Trophy | | | Match report |
| 22-11-1975 | Hayes | 1-1 | Slough Town | League | | | Match report |
| 15-11-1975 | Hendon | 2-0 | Slough Town | League | | | Match report |
| 11-11-1975 | Kingstonian | 2-1 | Slough Town | League | | | Match report |
| 08-11-1975 | Slough Town | 4-1 | Woking | League | | | Match report |
| 01-11-1975 | Slough Town | 1-2 | Walton & Hersham | FA Cup | | | Match report |
| 28-10-1975 | Sutton United | 3-2 | Slough Town | League | | | Match report |
| 15-10-1975 | Slough Town | 0-0 | Staines Town | League | | | Match report |
| 07-10-1975 | Southall | 1-4 | Slough Town | League | | | Match report |
| 04-10-1975 | Ilford | 2-0 | Slough Town | League | | | Match report |
| 30-09-1975 | Slough Town | 4-3 | Wycombe Wanderers | League | | | Match report |
| 27-09-1975 | Slough Town | 1-1 | Walthamstow | League | | | Match report |
| 23-09-1975 | Slough Town | 0-0 | Sutton United | League | | | Match report |
| 20-09-1975 | Bishop's Stortford | 1-0 | Slough Town | League | | | Match report |
| 13-09-1975 | Slough Town | 1-1 | Hitchin Town | League | | | Match report |
| 09-09-1975 | Slough Town | 4-1 | Kingstonian | League | | | Match report |
| 23-08-1975 | Dulwich Hamlet | 2-0 | Slough Town | League | | | Match report |
| 19-08-1975 | Wycombe Wanderers | 0-1 | Slough Town | League | | | Match report |
| 16-08-1975 | Slough Town | 1-1 | Tooting | League | | | Match report |
| 05-05-1975 | Slough Town | 0-1 | Dulwich Hamlet | League | | | Match report |
| 02-05-1975 | Slough Town | 1-2 | Hendon | League | | | Match report |
| 29-04-1975 | Enfield | 0-0 | Slough Town | League | | | Match report |
| 25-04-1975 | Hendon | 3-2 | Slough Town | League | | | Match report |
| 22-04-1975 | Slough Town | 0-1 | Woking | League | | | Match report |
| 19-04-1975 | Slough Town | 2-0 | Clapton | League | | | Match report |
| 15-04-1975 | Slough Town | 0-1 | Enfield | League | | | Match report |
| 12-04-1975 | Barking | 1-0 | Slough Town | League | | | Match report |
| 05-04-1975 | Dulwich Hamlet | 0-4 | Slough Town | League | | | Match report |
| 29-03-1975 | Dagenham | 1-2 | Slough Town | League | | | Match report |
| 11-02-1975 | Slough Town | 2-1 | Leatherhead | League | | | Match report |
| 08-02-1975 | Slough Town | 0-3 | Wycombe Wanderers | B&B Senior Cup | | | Match report |
| 04-02-1975 | Hitchin Town | 2-1 | Slough Town | League | | | Match report |
| 11-01-1975 | Slough Town | 1-0 | Walthamstow | League | | | Match report |
| 04-01-1975 | Slough Town | 2-3 | Dagenham | League | | | Match report |
| 28-12-1974 | Slough Town | 1-1 | Tooting | League | | | Match report |
| 21-12-1974 | Slough Town | 3-0 | Sutton United | League | | | Match report |
| 14-12-1974 | Slough Town | 6-1 | Hitchin Town | League | | | Match report |
| 07-12-1974 | Slough Town | 3-0 | Bromley | League | | | Match report |
| 30-11-1974 | Dagenham | 3-0 | Slough Town | FA Trophy | | | Match report |
| 23-11-1974 | Slough Town | 1-4 | Brentford | FA Cup | | | Match report |
| 09-11-1974 | Ilford | 1-2 | Slough Town | League | | | Match report |
| 02-11-1974 | Slough Town | 1-0 | Sutton United | FA Cup | | | Match report |
| 26-10-1974 | Slough Town | 2-3 | Hayes | League | | | Match report |
| 19-10-1974 | Slough Town | 1-2 | Barking | League | | | Match report |
| 05-10-1974 | Kingstonian | 1-1 | Slough Town | League | | | Match report |
| 28-09-1974 | Slough Town | 2-1 | Oxford City | League | | | Match report |
| 24-09-1974 | Slough Town | 1-1 | Wycombe Wanderers | League | | | Match report |
| 21-09-1974 | Woking | 3-3 | Slough Town | League | | | Match report |
| 14-09-1974 | Walton & Hersham | 0-2 | Slough Town | League | | | Match report |
| 10-09-1974 | Leatherhead | 4-0 | Slough Town | League | | | Match report |
| 07-09-1974 | Walthamstow | 0-0 | Slough Town | League | | | Match report |
| 03-09-1974 | Hayes | 0-2 | Slough Town | League | | | Match report |
| 28-08-1974 | Oxford City | 1-0 | Slough Town | League | | | Match report |
| 24-08-1974 | Tooting | 2-1 | Slough Town | League | | | Match report |
| 20-08-1974 | Wycombe Wanderers | 1-0 | Slough Town | League | | | Match report |
| 17-08-1974 | Sutton United | 1-0 | Slough Town | League | | | Match report |
| 06-05-1974 | Slough Town | 1-2 | Hayes | Premier Midweek FL | | | Match report |
| 01-05-1974 | Slough Town | 1-0 | Horsham | League | | | Match report |
| 27-04-1974 | Aveley | 0-0 | Slough Town | League | | | Match report |
| 22-04-1974 | Wokingham Town | 2-3 | Slough Town | League | | | Match report |
| 19-04-1974 | Boreham Wood | 1-7 | Slough Town | Premier Midweek FL | | | Match report |
| 15-04-1974 | Wycombe Wanderers | 1-3 | Slough Town | B&B Senior Cup | | | Match report |
| 08-04-1974 | Slough Town | 1-0 | Hampton | League | | | Match report |
| 30-03-1974 | Slough Town | 3-0 | Maidenhead United | League | | | Match report |
| 23-03-1974 | Slough Town | 2-0 | Hertford Town | League | | | Match report |
| 16-03-1974 | Hampton | 0-1 | Slough Town | League | | | Match report |
| 09-03-1974 | Dagenham | 2-1 | Slough Town | League | | | Match report |
| 03-03-1974 | Slough Town | 1-0 | Abingdon | B&B Senior Cup | | | Match report |
| 23-02-1974 | Maidenhead United | 0-1 | Slough Town | League | | | Match report |
| 16-02-1974 | Slough Town | 1-1 | Staines Town | League | | | Match report |
| 02-02-1974 | Ashington | 1-0 | Slough Town | FA Amateur Cup | | | Match report |
| 26-01-1974 | Slough Town | 1-1 | Ashington | FA Amateur Cup | | | Match report |
| 20-01-1974 | Slough Town | 2-1 | Wokingham Town | B&B Senior Cup | | | Match report |
| 13-01-1974 | Slough Town | 1-0 | Oxford City | FA Amateur Cup | | | Match report |
| 05-01-1974 | Oxford City | 1-1 | Slough Town | FA Amateur Cup | | | Match report |
| 22-12-1973 | Southall | 0-0 | Slough Town | League | | | Match report |
| 15-12-1973 | Slough Town | 3-1 | Tilbury | League | | | Match report |
| 08-12-1973 | Staines Town | 0-2 | Slough Town | League | | | Match report |
| 01-12-1973 | Slough Town | 1-0 | Wokingham Town | League | | | Match report |
| 24-11-1973 | Reading | 3-0 | Slough Town | FA Cup | | | Match report |
| 10-11-1973 | Slough Town | 4-0 | Harwich | League | | | Match report |
| 03-11-1973 | Horsham | 1-0 | Slough Town | League | | | Match report |
| 10-10-1973 | Feltham | 0-0 | Slough Town | Premier Midweek FL | | | Match report |
| 06-10-1973 | Slough Town | 1-0 | Harlow Town | League | | | Match report |
| 03-10-1973 | Slough Town | 5-1 | Boreham Wood | Premier Midweek FL | | | Match report |
| 29-09-1973 | Tilbury | 2-0 | Slough Town | League | | | Match report |
| 25-09-1973 | Southall | 0-5 | Slough Town | Premier Midweek FL | | | Match report |
| 11-09-1973 | Hertford Town | 2-0 | Slough Town | League | | | Match report |
| 08-09-1973 | Slough Town | 2-3 | Dagenham | League | | | Match report |
| 05-09-1973 | Slough Town | 2-1 | Finchley | League | | | Match report |
| 01-09-1973 | Harlow Town | 1-1 | Slough Town | League | | | Match report |
| 28-08-1973 | Chesham United | 1-2 | Slough Town | League | | | Match report |
| 25-08-1973 | Slough Town | 2-1 | Aveley | League | | | Match report |
| 07-10-1972 | Banbury United | 2-1 | Slough Town | FA Cup | | | Match report |
| 02-10-1972 | Slough Town | 1-0 | Wembley | Premier Midweek FL | | | Match report |
| 30-09-1972 | Slough Town | 2-0 | Redhill | League | | | Match report |
| 19-09-1972 | Bletchley | 0-3 | Slough Town | FA Cup | | | Match report |
| 16-09-1972 | Slough Town | 0-0 | Bletchley | FA Cup | | | Match report |
| 11-09-1972 | Slough Town | 4-2 | Lewes | League | | | Match report |
| 26-08-1972 | Dagenham | 2-0 | Slough Town | League | | | Match report |
| 22-08-1972 | Southall | 0-2 | Slough Town | League | | | Match report |
| 19-08-1972 | Slough Town | 5-2 | Harlow Town | League | | | Match report |
| 22-05-1972 | Slough Town | 1-0 | Walton & Hersham | Premier Midweek FL | | | Match report |
| 12-05-1972 | Dagenham | 0-2 | Slough Town | Athenian League Cup | | | Match report |
| 09-05-1972 | Leytonstone | 0-1 | Slough Town | Premier Midweek FL | | | Match report |
| 29-04-1972 | Slough Town | 4-0 | Erith | League | | | Match report |
| 21-04-1972 | Slough Town | 1-0 | Cheshunt | League | | | Match report |
| 18-04-1972 | Marlow | 0-2 | Slough Town | Premier Midweek FL | | | Match report |
| 15-04-1972 | Aveley | 0-1 | Slough Town | Athenian League Cup | | | Match report |
| 08-04-1972 | Harwich | 1-0 | Slough Town | League | | | Match report |
| 03-04-1972 | Wycombe Wanderers | 0-3 | Slough Town | B&B Senior Cup | | | Match report |
| 25-03-1972 | Aveley | 1-2 | Slough Town | League | | | Match report |
| 11-03-1972 | Enfield | 5-1 | Slough Town | FA Amateur Cup | | | Match report |
| 04-03-1972 | Slough Town | 1-0 | Sutton United | FA Amateur Cup | | | Match report |
| 26-02-1972 | Slough Town | 6-1 | Windsor & Eton | B&B Senior Cup | | | Match report |
| 07-02-1972 | Slough Town | 5-1 | Maidenhead United | Premier Midweek FL | | | Match report |
| 05-02-1972 | Chesham United | 1-2 | Slough Town | Athenian League Cup | | | Match report |
| 29-01-1972 | Slough Town | 3-2 | St Albans City | FA Amateur Cup | | | Match report |
| 22-01-1972 | Slough Town | 2-0 | Stony Stratford | B&B Senior Cup | | | Match report |
| 15-01-1972 | Slough Town | 1-1 | Lewes | League | | | Match report |
| 08-01-1972 | Slough Town | 2-0 | Kingstonian | FA Amateur Cup | | | Match report |
| 01-01-1972 | Slough Town | 1-0 | Redhill | League | | | Match report |
| 27-12-1971 | Maidenhead United | 0-0 | Slough Town | League | | | Match report |
| 20-12-1971 | Slough Town | 3-0 | Oxford City | Premier Midweek FL | | | Match report |
| 18-12-1971 | Boreham Wood | 0-2 | Slough Town | League | | | Match report |
| 13-12-1971 | Slough Town | 3-0 | Maidenhead United | League | | | Match report |
| 11-12-1971 | Slough Town | 3-1 | Tilbury | Athenian League Cup | | | Match report |
| 06-12-1971 | Slough Town | 7-0 | Banbury United | Premier Midweek FL | | | Match report |
| 04-12-1971 | Slough Town | 1-1 | Leatherhead | League | | | Match report |
| 01-12-1971 | Oxford City | 1-3 | Slough Town | Premier Midweek FL | | | Match report |
| 26-11-1971 | Hornchurch | 0-1 | Slough Town | League | | | Match report |
| 22-11-1971 | Slough Town | 2-0 | Marlow | Premier Midweek FL | | | Match report |
| 20-11-1971 | Slough Town | 4-0 | Grays Athletic | League | | | Match report |
| 16-11-1971 | Chesham United | 0-2 | Slough Town | Premier Midweek FL | | | Match report |
| 13-11-1971 | Slough Town | 2-0 | Dagenham | League | | | Match report |
| 09-11-1971 | Maidenhead United | 1-1 | Slough Town | Premier Midweek FL | | | Match report |
| 06-11-1971 | Erith | 0-4 | Slough Town | League | | | Match report |
| 02-11-1971 | Wycombe Wanderers | 1-2 | Slough Town | Premier Midweek FL | | | Match report |
| 30-10-1971 | Wembley | 0-1 | Slough Town | League | | | Match report |
| 23-10-1971 | Slough Town | 3-0 | Hornchurch | Athenian League Cup | | | Match report |
| 18-10-1971 | Banbury United | 2-3 | Slough Town | Premier Midweek FL | | | Match report |
| 16-10-1971 | Grays Athletic | 2-3 | Slough Town | League | | | Match report |
| 11-10-1971 | Wokingham Town | 0-2 | Slough Town | Premier Midweek FL | | | Match report |
| 09-10-1971 | Slough Town | 0-1 | Romford | FA Cup | | | Match report |
| 04-10-1971 | Slough Town | 5-1 | Chesham United | Premier Midweek FL | | | Match report |
| 02-10-1971 | Slough Town | 3-1 | Hornchurch | League | | | Match report |
| 25-09-1971 | Tilbury | 2-0 | Slough Town | League | | | Match report |
| 21-09-1971 | Woking | 0-2 | Slough Town | FA Cup | | | Match report |
| 18-09-1971 | Slough Town | 1-1 | Woking | FA Cup | | | Match report |
| 13-09-1971 | Slough Town | 5-0 | Wokingham Town | Premier Midweek FL | | | Match report |
| 11-09-1971 | Slough Town | 5-0 | Aveley | League | | | Match report |
| 06-09-1971 | Slough Town | 2-0 | Boreham Wood | League | | | Match report |
| 04-09-1971 | Lewes | 0-1 | Slough Town | League | | | Match report |
| 14-08-1971 | Slough Town | 1-0 | Tilbury | League | | | Match report |
| 13-05-1971 | Slough Town | 7-0 | Hemel Hempstead Town | Premier Midweek FL | | | Match report |
| 03-05-1971 | Hayes | 1-1 | Slough Town | League | | | Match report |
| 19-04-1971 | Slough Town | 1-1 | Redhill | League | | | Match report |
| 17-04-1971 | Slough Town | 2-0 | Tilbury | League | | | Match report |
| 12-04-1971 | Slough Town | 2-0 | Grays Athletic | League | | | Match report |
| 08-04-1971 | Slough Town | 6-3 | Wealdstone | Premier Midweek FL | | | Match report |
| 29-03-1971 | Slough Town | 1-0 | Lewes | League | | | Match report |
| 09-03-1971 | Hemel Hempstead Town | 0-2 | Slough Town | Premier Midweek FL | | | Match report |
| 01-03-1971 | Slough Town | 1-1 | Oxford City | Premier Midweek FL | | | Match report |
| 23-02-1971 | Wycombe Wanderers | 0-2 | Slough Town | Premier Midweek FL | | | Match report |
| 06-02-1971 | Slough Town | 0-0 | Maidenhead United | B&B Senior Cup | | | Match report |
| 02-02-1971 | Cheshunt | 1-0 | Slough Town | League | | | Match report |
| 30-01-1971 | Harwich | 0-3 | Slough Town | FA Amateur Cup | | | Match report |
| 11-01-1971 | Slough Town | 1-2 | Wycombe Wanderers | Premier Midweek FL | | | Match report |
| 09-01-1971 | Slough Town | 1-1 | Redhill | FA Amateur Cup | | | Match report |
| 05-12-1970 | Walton & Hersham | 1-0 | Slough Town | League | | | Match report |
| 28-11-1970 | Slough Town | 0-1 | Dagenham | League | | | Match report |
| 25-11-1970 | Slough Town | 1-0 | Wycombe Wanderers | FA Cup | | | Match report |
| 17-11-1970 | Wealdstone | 1-6 | Slough Town | Premier Midweek FL | | | Match report |
| 14-11-1970 | Harwich | 0-2 | Slough Town | League | | | Match report |
| 09-11-1970 | Hillingdon Borough | 0-2 | Slough Town | FA Cup | | | Match report |
| 07-11-1970 | Slough Town | 3-3 | Hillingdon Borough | FA Cup | | | Match report |
| 02-11-1970 | Oxford City | 4-1 | Slough Town | Premier Midweek FL | | | Match report |
| 31-10-1970 | Cheshunt | 4-2 | Slough Town | Athenian League Cup | | | Match report |
| 24-10-1970 | Slough Town | 2-1 | Ilford | FA Cup | | | Match report |
| 20-10-1970 | Chesham United | 2-1 | Slough Town | Premier Midweek FL | | | Match report |
| 06-10-1970 | Marlow | 2-2 | Slough Town | Premier Midweek FL | | | Match report |
Slough Town FC is not responsible for content produced on external websites | Copyright Slough Town FC 2023